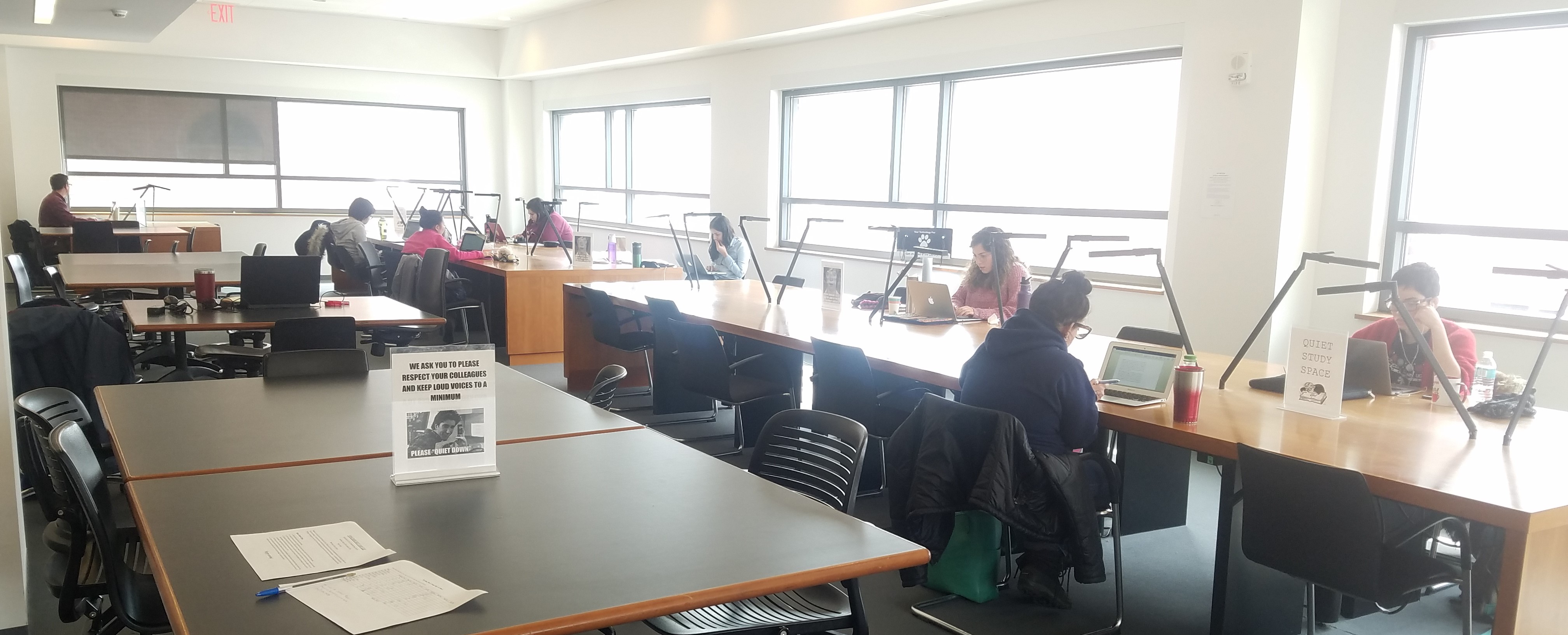 Maintaining momentum on your dissertation can be tough, but making a commitment to structured writing time can help. Similarly, writing in the presence of others brings a sense of solidarity and productivity that get you through the complex challenges a dissertation presents. To this end, the Writing Center sponsors  four-day writing retreats modeled on a similar event at Stanford.
The boot camps run during the January intersession, during the March Spring Break, and after the last week of classes in May. Participants arrive with their laptops, any notes or books, and their drafts--or simply ready to produce drafts. There is no tutoring, nor any lectures. The point is to commit to sustained, undistracted writing time. We supply coffee and tea each day to keep you fueled up.
If you are interested in participating, please register by using the links below (links will be available 4 weeks before the boot camp). Space is limited, so sign up early. To create an incentive for you to keep the momentum going, we require participants to submit a promissory note for $50. If you attend at least the first half of the days you have committed to, we do not use the note, making the retreat free. If you do not attend, the Bursar's Office will charge $50 to your account and we will put the funds toward food and coffee for future retreats. Scheduled academic commitments do not count as absences but need to be communicated with the Coordinator of Graduate Writing Support.
Writing Boot Camp Dates 2021

January Boot Camp: TBD
Spring Break Boot Camp: TBD
May Boot Camp: TBD
Questions? Contact gradwriting@uconn.edu