Tutors
Amir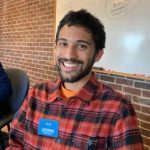 Junior
English/Political Science
I am an avid reader and writer of all things historical, political, and fictional. I am currently researching World War I propaganda and its evolution into the modern era. When I am not in the library, you can usually find me stuffing my face in dining halls or attempting to befriend the squirrels on campus. I enjoy playing jazz on trumpet and taking long road trips. I'm always prepared to recommend a good book (some suggestions: The Kingkiller Chronicle, City of Thieves, and Cannery Row).
Anneliese
Senior
Biological Sciences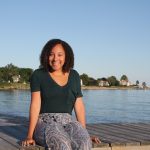 Pursuing a career as a developmental pediatrician, Anneliese is a senior Biological Sciences and HDFS double major in the Honors Program. She also has a love for music, swimming, dogs, and reading her ever-growing book list. In addition to working as a third-year tutor, Anneliese is a member of the Minority Association for Pre-Med Students and CHAARG, and she does research in the UConn Child Language Lab. If you can't find her in the Writing Center, you can probably find her taking a Zumba class, binge-watching Parks and Rec, or jamming out to ABBA's Dancing Queen.

Annika
Senior
Human Development & Family Studies/Early Childhood Development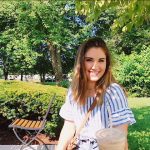 Annika is a senior from Farmington, Connecticut, studying Human Development and Family Studies with a concentration in Early Childhood Development and minoring in Women's Gender & Sexuality Studies. She aspires to either earn her APRN degree and become a nurse midwife or earn her master's degree in public health. In addition to tutoring at the Writing Center, Annika is the president of the Maternity and Women's Health in Medicine organization, a member of the Uconn Law Society, and a member of Alpha Beta Epsilon. She is also a research assistant for the Yale-UConn Cancer Survivorship Resiliency study. In her free time, Annika works as a Nurse Assistant in Avon. When she isn't avidly writing plots for children's books, you can find her playing pick-up volleyball, rock climbing, painting, taking a yoga class, or traveling. Annika hopes to fly to Nepal after graduation and fulfill her dream of climbing the first summit of Mount Everest!
Anisha
Sophomore
Pathobiology/Statistics

Anisha is a sophomore in the Honors Program interested in eventually pursuing an M.D.-PhD program in the field of hepatology (the study of the liver). Besides being a writing tutor, she  plays on UConn club tennis, is a member of Alpha Beta Epsilon, and volunteers for Mansfield Middle School Tutoring. She is also an avid researcher with two primary authorship manuscripts and one co-authorship manuscript under review, all relating to liver disease. In her free time, you'll find Anisha hiking, painting, reading, or hyping up Roger Federer.
Dazjia
Senior
Nursing
Dazjia is a fourth-year nursing student and upon graduation aims to work in a critical care setting, with hopes of becoming a Certified Registered Nurse Anesthetist.  When she isn't volunteering in underserved communities by providing health care and facilitating other health promotion activities, she enjoys communicating in memes, taking long naps, dancing, and hanging out with friends. This being her first year at the Writing Center, she is excited to work with other students and aims to make this year as colorful as her notes.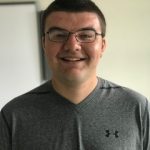 Dean
Senior
Sustainable Plant & Soil Systems/Agricultural Education
It's probably safe to say I spend more time around plants than people. When I'm not in the garden, I'm usually somewhere else outdoors–on the beach in the summer or skiing in the winter. Otherwise, I'm either studying or talking to people about farming or football. After graduating, I plan to become a high school agriculture teacher. I'm excited to be starting my first year tutoring!
Deevena
Junior
Allied Health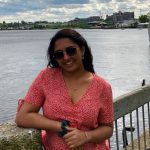 Deevena is an allied health major concentrating in healthcare administration. After graduation, she hopes to go into a graduate program for healthcare policy and data science. She's from Cranston, Rhode Island, and is always willing to defend her home state. On campus she co-coordinates the affordable textbooks campaign for UConnPIRG and TAs for the FYE mentor program. Additionally, she volunteers with Husky Ambassadors and serves on the Academic Affairs Committee of USG. When she isn't overbooking herself, Deevena loves traveling, watching Netflix, hanging out with her friends, and drinking iced coffees from Dunkin'!
Eli
Senior
Computer Science &Engineering/English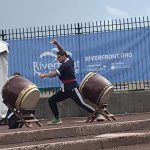 Eli has too many majors, too many jobs, too many clubs and not enough sleep – and he wouldn't have it any other way. He moonlights as a lab specialist at the Operations and Information Management Innovation Space and is working on a textbook about machine learning. He stays busy through his involvement with Kodama Taiko, UConn's Japanese drum group, and as a writer for Spoon University. He bakes bread, is passionate about writing, and thinks you (yes you) should write more.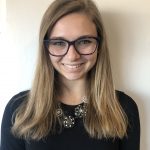 Emily
Senior
Political Science/English
Emily is from the Litchfield Hills of Connecticut, where she first discovered her three main loves: running, writing, and law. She (literally) expanded her horizons while studying abroad in London as a sophomore, and gained additional enrichment during her summers by interning in a Senate office, her local courthouse, and in New York City. As she prepares for law school, Emily spends most of her time working as the Chair of UConnPIRG while coordinating the New Voters Project. She enjoys cooking, traveling, reading, and exercise classes. Emily's pastime right now is creating a cookbook for recent grads to elevate their post-college cuisine, which she works on when not finalizing graduate and law school applications.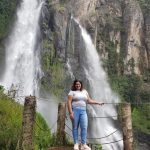 Erica
Sophomore
English
There was no other possible major for Erica besides English because of her love for reading and writing since a young age. Originally from the Bronx, NY, Erica is excited to be studying at UConn and working at the Writing Center. After college she hopes to go  to law school and study immigration law. Her passions include dancing, exploring a lively city at night, and (very adamantly) teaching anyone who will listen about how we can preserve our environment.
Hannah
Junior
Natural Resources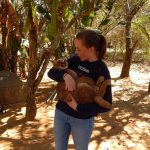 A junior from Wethersfield, CT, Hannah is interested in all things related to animals (did you know that hippos don't actually swim? They walk along the bottom, holding their breath for minutes at a time). In addition to her NRE major, she has minors in Animal Science and Ecology and Evolutionary Biology, and is a college ambassador for the College of Agriculture, Health and Natural Resources. One fun fact is that she has been to South Africa to study ecology, and highly recommends that everyone gets involved in a study abroad program, even if they think it is outside of their comfort zone. She is in the Honors Program, and is also involved with several music programs on campus, including the UConn Marching Band and Pep Band, where she plays the trombone. When she's not in band or at the Writing Center, you can find her petting any animal she can find, watching Survivor, hiking, or trying to convince herself to go to the gym.   
Ivan
Senior
Communications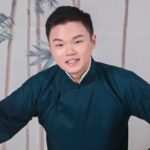 Ivan arrived at UConn in the fall of 2018 as a transfer and international student. His new life here was tough but also full of possibilities for him to explore. Besides enjoying writing, he is also a fanatic of music, drumming, video production, and Marathon; creating digital designs and copywriting for various online campaigns have also become a part of his life. Moreover, he is the right person to get in touch with if you need a drummer for your band! Ivan's passion and love for the Writing Center have been generated by his coming in as a writer since his first semester in Storrs, and he is always willing to share the happiness of writing and brainstorming with students from different fields.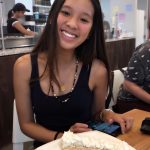 Jennn
Senior
Allied Heath Sciences/Sociology
Known for her avid appreciation for life and writing, Jennn-with-three-N's aspires to bring about an attitude of gratitude both in and out of the Writing Center. As someone passionate about science, sustainability, equity, and creativity, she values cultivating space for continuing innovation and learning. In the future she hopes to explore disability/ability narratives in relation to global health and the environment to alleviate problems that disproportionately target marginalized communities. Beyond tutoring, Jennn is a leader and policy fellow at RESULTS, a grassroots movement that fights for an end to global and domestic poverty. She's also actively involved with Athletes in Action, the UConn Co-op Legacy Fellowship, In-Power, Horticulture Club, and Student Empowerment in Sociology.
Kris
Senior
Allied Health
Kris is a senior from Chicago majoring in Allied Health Sciences with a concentration in Healthcare Administration. During his first two years at UConn, he was a walk-on with the men's basketball team; now that he's no longer playing, he's a student-manager assisting the staff with player development. Aside from sports, he is very passionate about writing and brings a unique perspective to the craft. Going into his second year as a tutor, he is very excited to continue working with students!
Lawrence
Sophomore
Mechanical Engineering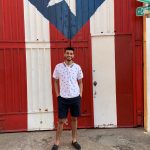 Lawrence is from New London, CT, and on the path to becoming a Mechanical Engineer. He hopes to one day to work for NASA. When you don't see Lawrence in the Writing Center, he is hanging out with his friends, studying for exams, or working at the Puerto Rican Latin American Cultural Center. At PRLACC he is one of the Coordinators of the Latinx Student Leadership Council, which oversees 24 student organizations that are under the council.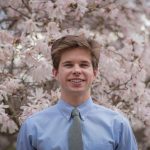 Liam
Sophomore
Mechanical Engineering/English
I'm a sophomore mechanical engineering student with aspirations of pursuing a career in flight control systems. I also love to get into a good book or poem, often with a cup of coffee in hand. Engineering and English may seem like a weird combo (partly because it is!) but I enjoy the way both disciplines value the process of crafting, whether it be with words or machines. If you ever see me on campus, I'm probably either running or listening to music. Feel free to give some recommendations!
Natasha
Senior
English & Secondary Education/American Studies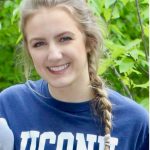 Natasha's enthusiasm continues to increase as she heads into her second year as a tutor! Aside from her position at the center, she also serves as Co-Vice President of UConn Future Educators, a role that involves organizing community outreach events for aspiring teachers. In the future, she hopes to motivate her students to see how their own interests intersect with reading and writing. In the meantime, you can find her exploring various nooks and cozy study spaces across campus, trying to spend more time outside, and enjoying many cups of iced and hot coffee throughout the day. She looks forward to assisting the writers who come into the center!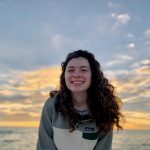 Rosie
Sophomore
English
A Fairfield, CT native, Rosie is passionate about all things writing and is excited to join the Writing Center as a tutor! In addition to being an English major, she is on the pre-med track and aspires to become a physician. Rosie is also involved in Community Outreach and the Pre-Med Society. When she's not in the library, you can find her listening to music, hanging out with friends, and spending all of her meal plan points on iced coffee.
Sammy
Junior
English/Education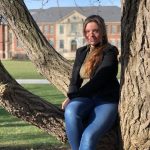 Sammy's passion for literature and investment in our future generations has brought her to UConn to study English Education and minor in Cognitive Science. Over the last three years, she has devoted her time to understanding the world around her by traveling and serving communities through Community Outreach's Alternative Break program. Originally from the small town of East Haddam, CT, Sammy loves being surrounded by so many people. After completing her masters degree through the Neag School of Education, Sammy intends to join the Peace Corps to soak up new cultures and perspectives. Reading, listening to music, and playing Magic the Gathering take up all of the free time. As a new member of the Writing Center crew, Sammy is extremely excited to be a part of such a wonderful service and to read the works of all the students she has yet to meet. 
Sarah
Senior
Political Science
Sarah is a senior from Tolland, Connecticut, who is excited for her second year as a tutor! Outside of the Writing Center, she works as Program Director of Cross Cultural Connections at Community Outreach, which serves international and exchange students at UConn. In addition to majoring in Political Science, she has a minor in Arabic and Islamic Civilizations. Sarah plans to continue her education into law school and hopes to pursue a career in human rights and advocacy. In her (sparse) free time she enjoys YA novels, green tea lattes, and curating a Halloween playlist that she listens to all year round.
Seraphin
Senior
Economics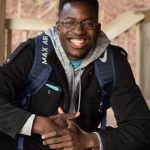 In addition to being a tutor, Seraphin is a Resident Assistant at South Campus for his third-year and Director for Honors Across State Borders, an alternative spring break organization committed to community service around the United States and tackling social issues. He is also involved in UConn Endurance, Brothers Reaching our Society (or BROs), and SOS Food Recovery. He is currently researching differences in prison privatization between states and plans to go to law school, focusing on international law. When he isn't spreading himself too thin, you can find him playing basketball, running, rock climbing, traveling, or reading manga!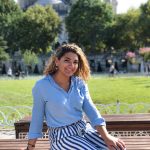 Susan
Senior
Political Science/Human Rights
Susan is a senior and is double majoring in Political Science and Human Rights. She hopes to attend law school in the future to receive a JD in International Human Rights Law, as she intends to dedicate her career to serving refugees across the world. Aside from working at the Writing Center, Susan works with the Honors department as a student programming assistant and is president of the Middle Eastern Student Association. She is also an avid coffee drinker and enjoys hiking!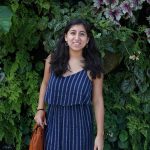 Yasmine
Senior
Business Management/Digital Arts

Yasmine is an Honors student from Windsor, CT, and enjoying her third year working for the Writing Center. She is president of the Business Management Society and was fortunate enough to study abroad in Hong Kong for the Fall 2018 semester. When not at the Writing Center, Yasmine likes to watch movies, play soccer, and practice piano. Additionally, Yasmine is an avid fan of the Oxford comma, and will fight anyone who thinks otherwise.
Receptionists
Aiman
Freshman
Political Science/Philosophy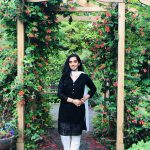 Kali
Junior
Elementary Education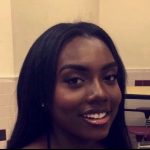 Laura
Junior
Speech, Language & Hearing Sciences/Psychology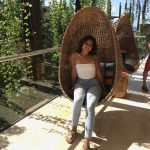 Nicole
Senior
Mathematics/Actuarial Science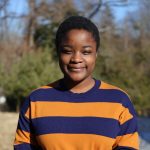 Graduate Administrative Staff
Gali
Coordinator for Graduate Writing Support
Ph D. Candidate, Sociology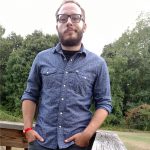 Gali is writing his dissertation, in which he analyzes festivals as spaces where communities collectively develop values and symbols. He has taught sociology, human rights, and criminology courses at UConn. Before that, he completed his Master's in Sociology at the New School for Social Research in New York City as a Fulbright Scholar. Gali is a native of Pamplona in the Basque region of Northern Spain (yep, where the running of the bulls happens). He enjoys stories in any format, cooking and eating food, and hiking with his wife and two dogs. He is quite good at movie trivia.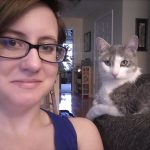 Kathryn
Assistant Director
Ph.D Candidate, English
I began working in writing centers as a sophomore at the University of Vermont in 2012 and have been hooked to writing center practice and theory ever since. Though I'm a graduate student in the English Department, I study Composition and Rhetoric more specifically, with interests in (but not limited to) Writing Center studies, literacy studies, digital composition, second-language and translingual pedagogies, and creative/creative nonfiction writing. When I'm not busy being a student and tutor, you'll find me on the couch with my two cats Katze (the German word for cat) and Koshka (the Russian word for cat) while enjoying (binging) Netflix or shopping online.
Katie
High School Outreach Coordinator
Education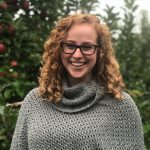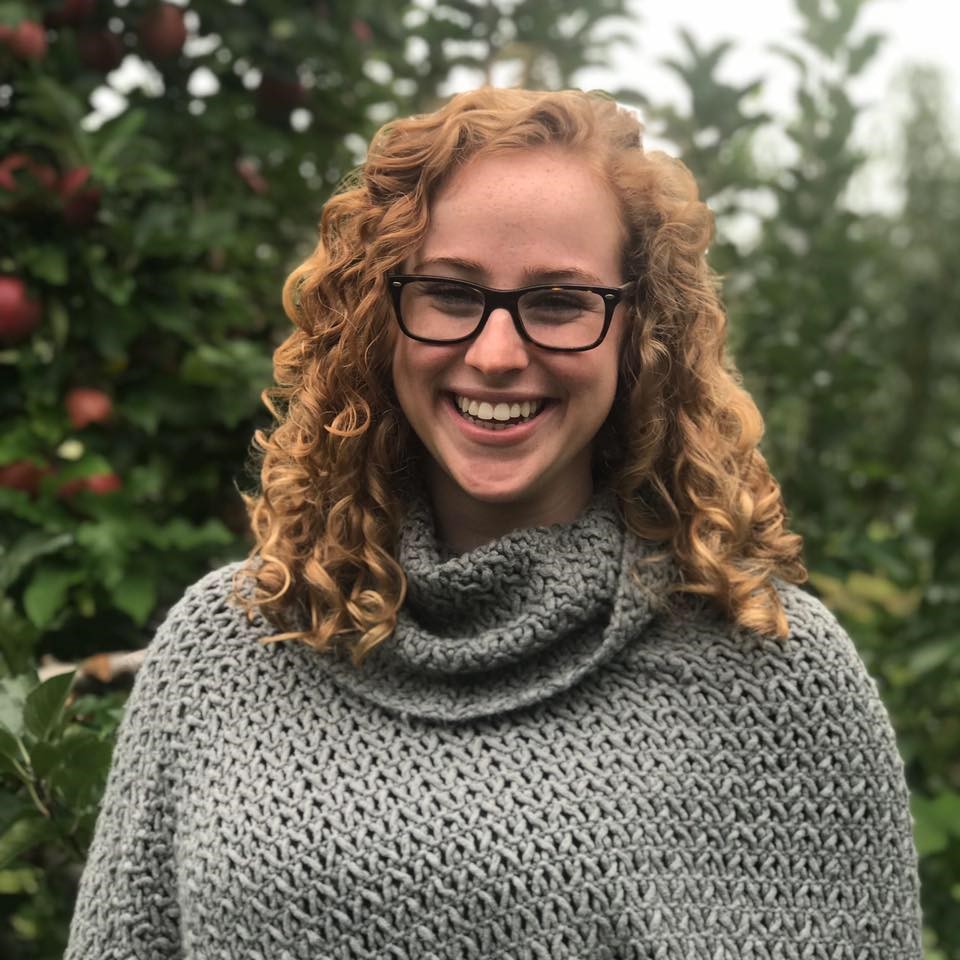 Katie is a fifth-year in Neag's teacher-prep program for Secondary English Education with hopes of being a high-school-English-teacher-turned-education-policy-lawyer. In her third year at the Writing Center, she is thrilled about working this year with high school and middle school students in their own writing centers as well as being back in the Writing Center after student teaching last semester. Katie lives by her color-coded Google Calendar and loves nothing more than being invited to events (especially coffee with friends!) via the platform. She is currently serving in her second term as State Chair of the Connecticut Education Association Aspiring Educators Program, where she works statewide to support the development of pre-service educators. When not at the Writing Center, you can find her with coffee in-hand, reading one of the many books on her many bookshelves, finding a few free minutes to write, or spending time with friends.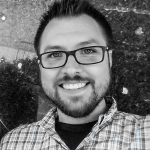 Kyle
Assistant Director
Ph D. Candidate, English
Kyle is an MA/PhD student in the English department, specializing in rhetoric and composition. He's particularly interested in the rhetoric of science, ecocriticism (the interdisciplinary study of literature and its intersections with environment), urban ecology, and science writing. His other interests include writing center studies, literacy studies, writing across the curriculum (WAC), translingualism, and technical writing. Kyle also works as a writing instructor, teaching First-Year Writing courses here at UConn; prior to that he worked as a technical writer and illustrator. He doesn't do anything in his free time, because everybody knows that graduate students don't have free time.
Graduate Tutors
Corynne
Graduate Student
Ph D. Candidate, Molecular and Cellular Biology

Corynne is a sixth-year PhD student in the Molecular and Cellular Biology, and she is excited to kick off her fourth year working for the writing center. She obtained her BS in chemistry and biology from Saint Michael's College, a small liberal arts school in Vermont. During her undergraduate years, she interned at Green Mountain Antibodies, a small company where she gained much of her technical skill prior to graduate school. Her doctoral thesis explores how proteins interact and assemble into viruses. Away from the lab, she loves running and adventuring in the great outdoors. She can often be found enjoying farm life, petting donkeys and goats, and tracking down mischief chickens.
Odia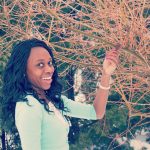 Graduate Student
Public Health
Odia is a fourth-year writing tutor. In the short term, she aspires to be a social and behavioral epidemiologist, but eventually wants a long career in policy making. Beyond her classes and involvement, Odia spends her free time writing novels, engaging in the performing arts, and above all, sitting in a room with all of her friends window-shopping (or actually shopping) online.

Ruth
Graduate Student
English
Ruth is a fifth-year PhD student in the English department. She focuses on rhetoric and composition, and she's specifically interested in classical rhetoric and the ways it connects with digital communication and the first-year writing classroom. She comes into the Writing Center with experience in both academic and creative writing and hopes to be able to connect strategies from both in her own writing and in her tutoring. She worked for two years in the Writing Center at Pepperdine University before moving cross-country for graduate school. In her free time (not that grad students have much of that), she enjoys listening to and performing music, reading Hemingway novels, and drinking strong coffee.
Administrative Staff
Tom Deans
Director, Writing Center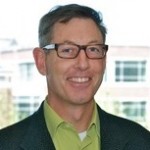 I'm a professor in the English Department, where I teach undergraduate courses in first-year writing, prose style, literature, and writing for community organizations, as well as graduate seminars in composition theory and writing across the curriculum. I've written books on the relationship of college writing to community engagement , plus a variety of articles and book chapters on composition, service-learning, writing in the disciplines, writing centers, writing assessment, literacy, sacred texts, and Shakespeare. I currently co-edit the Oxford Brief Guides to Writing in the Disciplines.
Kathleen Tonry
Associate Director, Writing Center
I joined UConn's faculty and the Writing Center in the autumn of 2005 after earning my doctorate at the University of Notre Dame. My dissertation, on early print and late-late medieval literature, continues to inform my teaching and research in the English Department. My passion for very old books is only half my story, however.   On the way to my graduate degree I taught English at the University of Central Bohemia, worked in Ireland herding goats, and on the editorial staff at HarperCollins in New York. When I did arrive at graduate school to study medieval literature, I also found myself drawn to the work going on in writing programs, and particularly in Writing Centers. In the room that housed the Writing Center at Notre Dame I discovered a rush of interesting conversations all going on at once – from philosophy to history to physics – and all somehow related to writing. I realized I had found a kind of secret that was trying not to be a secret: Writing Centers are these wonderfully intellectual, interdisciplinary spaces, sometimes hushed, sometimes raucous, always engaging, and I was hooked. I spent the last year of my degree finishing my dissertation and working on a Writing Center project that fostered a high-school/university partnership in South Bend. I feel fortunate to be a "free-range" medievalist, with opportunities to think about the role of writing across the full breadth of the curriculum. I primarily focus on our undergraduate staff and tutoring services – precisely the place where I first heard the buzz of ideas that turned out to be about students and writing. I hope you'll come in with your own questions, ideas and writing: we'll talk.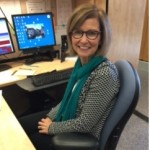 Margie Ouimette
Program Assistant
Margie began working at UConn in 2007, after working at Eastern Connecticut State University and the University of Southern California. She enjoys the busy pace of the Writing Center and the broad range of interests and backgrounds each tutor brings to the writing center. It's really exciting listening to tutors and writers discuss their writing and she hopes you will make an appointment and come see what we do!