Tom Deans
Director, Writing Center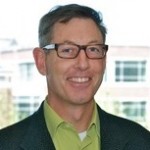 I'm a professor in the English Department, where I teach undergraduate courses in first-year writing, prose style, literature, and writing for community organizations, as well as graduate seminars in composition theory and writing across the curriculum. I've written books on the relationship of college writing to community engagement , plus a variety of articles and book chapters on composition, service-learning, writing in the disciplines, writing centers, writing assessment, literacy, sacred texts, and Shakespeare. I currently co-edit the Oxford Brief Guides to Writing in the Disciplines.
Kathleen Tonry
Associate Director, Writing Center
I joined UConn's faculty and the Writing Center in the autumn of 2005 after earning my doctorate at the University of Notre Dame. My dissertation, on early print and late-late medieval literature, continues to inform my teaching and research in the English Department. My passion for very old books is only half my story, however.   On the way to my graduate degree I taught English at the University of Central Bohemia, worked in Ireland herding goats, and on the editorial staff at HarperCollins in New York. When I did arrive at graduate school to study medieval literature, I also found myself drawn to the work going on in writing programs, and particularly in Writing Centers. In the room that housed the Writing Center at Notre Dame I discovered a rush of interesting conversations all going on at once – from philosophy to history to physics – and all somehow related to writing. I realized I had found a kind of secret that was trying not to be a secret: Writing Centers are these wonderfully intellectual, interdisciplinary spaces, sometimes hushed, sometimes raucous, always engaging, and I was hooked. I spent the last year of my degree finishing my dissertation and working on a Writing Center project that fostered a high-school/university partnership in South Bend. I feel fortunate to be a "free-range" medievalist, with opportunities to think about the role of writing across the full breadth of the curriculum. I primarily focus on our undergraduate staff and tutoring services – precisely the place where I first heard the buzz of ideas that turned out to be about students and writing. I hope you'll come in with your own questions, ideas and writing: we'll talk.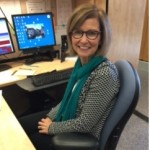 Margie Ouimette
Program Assistant
Margie began working at UConn in 2007, after working at Eastern Connecticut State University and the University of Southern California. She enjoys the busy pace of the Writing Center and the broad range of interests and backgrounds each tutor brings to the writing center. It's really exciting listening to tutors and writers discuss their writing and she hopes you will make an appointment and come see what we do!
Corynne
Graduate Student
Ph D. Candidate, Molecular and Cellular Biology

Corynne is a fifth year PhD student in the Molecular and Cellular Biology department. She is very excited to kick off her first year working for the writing center. She obtained her BS in chemistry and biology from Saint Michael's College, a small liberal arts school in Vermont. While in school, she interned at Green Mountain Antibodies, a small company where she gained much of her technical skill prior to graduate school. Her doctoral thesis will explore the assemble mechanism of P22, a bacteriophage. Away from the lab, she loves adventure in the great outdoors hiking, biking, and running. She can often be found enjoying farm life, petting donkeys and goats or tracking down mischief chickens.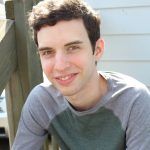 Gabe
Graduate Student
Ph.D Candidate, English

Gabe studies rhetoric and composition and is in his second year of his PhD program. Besides writing centers, his research interests include multimodal literacies, graduate student writing, and writing across the curriculum. Before working in UConn's Writing Center, Gabe taught writing to First-Year Writing courses at UConn and to graduate social work students at Rhode Island College. He enjoys hiking and making art, and has a passion for playing board games.
Gali
Coordinator for Graduate Writing Support
Ph D. Candidate, Sociology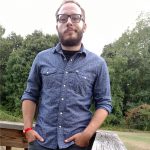 Gali is writing his dissertation, in which he analyzes festivals as spaces where communities collectively develop values and symbols. He has taught sociology, human rights, and criminology courses at UConn. Before that, he completed his Master's in Sociology at the New School for Social Research in New York City as a Fulbright Scholar. Gali is a native of Pamplona in the Basque region of Northern Spain (yep, where the running of the bulls happens). He enjoys stories in any format, cooking and eating food, and hiking with his wife and two dogs. He is quite good at movie trivia.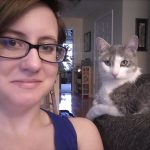 Kathryn
Assistant Director
Ph.D Candidate, English
I began working in writing centers as a sophomore at the University of Vermont in 2012 and have been hooked to writing center practice and theory ever since. Though I'm a graduate student in the English Department, I study Composition and Rhetoric more specifically, with interests in (but not limited to) Writing Center studies, literacy studies, digital composition, second-language and translingual pedagogies, and creative/creative nonfiction writing. When I'm not busy being a student and tutor, you'll find me on the couch with my two cats Katze (the German word for cat) and Koshka (the Russian word for cat) while enjoying (binging) Netflix or shopping online.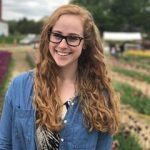 Katie
High School Outreach Coordinator
Education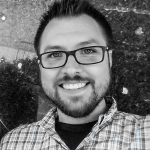 Kyle
Assistant Director
Ph D. Candidate, English
Kyle is an MA/PhD student in the English department, specializing in rhetoric and composition. He's particularly interested in the rhetoric of science, ecocriticism (the interdisciplinary study of literature and its intersections with environment), urban ecology, and science writing. His other interests include writing center studies, literacy studies, writing across the curriculum (WAC), translingualism, and technical writing. Kyle also works as a writing instructor, teaching First-Year Writing courses here at UConn; prior to that he worked as a technical writer and illustrator. He doesn't do anything in his free time, because everybody knows that graduate students don't have free time.
Odia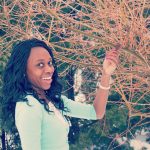 Graduate Student
Public Health
Ruth
Graduate Student
English
Ruth is a fifth-year MA/PhD student in the English department. She focuses on rhetoric and composition, and she's specifically interested in classical rhetoric and the ways it connects with digital communication and the first-year writing classroom. She comes into the Writing Center with experience in both academic and creative writing and hopes to be able to connect strategies from both in her own writing and in her tutoring. This is her first semester in the UConn Writing Center, though she worked for two years in the center at Pepperdine University before moving cross-country for graduate school. In her free time (not that grad students have much of that), she enjoys listening to and performing music, reading Hemingway novels, and drinking strong coffee.
Anneliese
Senior
Biological Sciences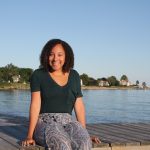 Pursuing a career as a developmental pediatrician, Anneliese is a senior Biological Sciences and HDFS double major in the Honors Program. She also has a love for music, swimming, dogs, and reading her ever-growing book list. In addition to working as a second-year tutor, Anneliese is a member of the Minority Association for Pre-Med Students and CHAARG, and she does research in the UConn Child Language Lab. If you can't find her in the Writing Center, you can probably find her taking a Zumba class, binge-watching Parks and Rec, or jamming out to ABBA's Dancing Queen.
Annika
Senior
Human Development & Family Studies/Early Childhood Development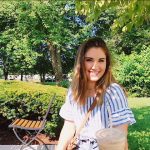 Annika is a sunior from Farmington, Connecticut studying Human Development and Family Studies with a concentration in Early Childhood Development. She aspires to earn her Bachelor of Nursing degree post undergrad, with intentions of becoming a Nurse Midwife. In addition to tutoring at the Writing Center, Annika is a member of the UConn Law Society, Husky Ambassadors, and Alpha Beta Epsilon, and she spends much of her time working as a Nurse Assistant across the state of Connecticut. When Annika isn't avidly writing, you can find her playing volleyball, tanning on Cape Cod beaches, painting, taking a yoga class, or traveling. Annika has recently traveled to Italy and Australia. She hopes that this semester doesn't last as long as her flight to Sydney did!
Dazjia
Senior
Nursing
Dazjia is a fourth-year nursing student and upon graduation aims to work in a critical care setting, with hopes of becoming a Certified Registered Nurse Anesthetist.  When she isn't volunteering in underserved communities by providing health care and facilitating other health promotion activities, she enjoys communicating in memes, taking long naps, dancing, and hanging out with friends. This being her first year at the Writing Center, she is excited to work with other students and aims to make this year as colorful as her notes.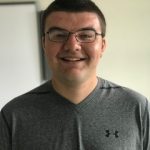 Dean
Senior
Sustainable Plant & Soil Systems/Agricultural Education
It's probably safe to say I spend more time around plants than people. When I'm not in the garden, I'm usually somewhere else outdoors–on the beach in the summer or skiing in the winter. Otherwise, I'm either studying or talking to people about farming or football. After graduating, I plan to become a high school agriculture teacher. I'm excited to be starting my first year tutoring!
Eli
Senior
Computer Science &Engineering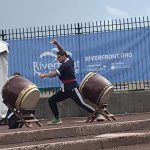 Eli's Computer Science & Engineering major/English minor combo is a labor of love. He  is a lab specialist at the Operations and Information Management Innovation Space and is working on a textbook about machine learning. He stays busy through his involvement with Kodama Taiko, UConn's Japanese drum group, and as a writer for Spoon University. He bakes bread, is passionate about writing, and thinks you (yes you) should write more.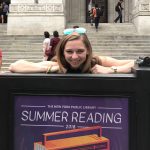 Emily
Senior
Political Science/English

Having spent a semester abroad in London, Emily is more often than not sharing her favorite British movies, books, television shows, restaurants, and adventures with anyone who will listen. While traveling abroad, she prepared to return to UConn to serve as Vice Chair of UConnPIRG and run the New Voters Project campaign by studying the women's rights movement in the United Kingdom. Emily is passionate about advocacy, law, and writing. In her free time, she loves running, reading, cooking, playing the ukulele, and writing poetry. Emily aspires to become an influential attorney while traveling the world to experience as many cultures, languages, and culinary delicacies as possible.
Jennn
Senior
Allied Heath Sciences/Sociology
Notorious for her uncanny ability to engage in deep conversations with strangers only moments after introduction, Jennn-With-Three-N's aspires to continue making the most of her social endeavors during her fourth year at UConn. Academically, she hopes to further her understanding of global health and systemic care practices to explore and alleviate problems that socially, politically, and economically target disadvantaged groups. Jennn is currently the Media/Communications Point Person of RESULTS UConn, an organization that seeks to lessen the effects of poverty and its symptoms through implementing research-based advocacy. She has previously served as a Senator in UConn Hartford's Associated Student Government and as a Peer Coach in UConn Hartford's PEER P.A.L.S. Program. She is also a proud graduate of Leadership Greater Hartford's Leading Off Campus program. She hopes to bring her experiences, undying appreciation for writing, and community-oriented approach into the Writing Center as she steps into the role of a first-year tutor.
Kris
Senior
Healthcare Management/Insurance  Studies/Allied Health Sciences
My name is Kristopher  but you can call me Kris or 'KB'. Originally from the south side of Chicago, I am a senior and prospective major in Healthcare Management and Insurance Studies/Allied Health Sciences. One fun fact about me is that I'm a former walk-on for the men's basketball team here at the UConn. I'm looking forward to meeting many new people and helping the student body become the best writers they can be.
Michael
Senior
English
Michael is a senior English major seeking to pursue a doctorate in education policy and measurement. Originally from Philadelphia, he repurposes his childhood experiences to fuel his passions for community betterment, education equity, and empowering others. These passions translate into Michael's campus engagement as president of the cultural organization Brothers Reaching Our Society, as a McNair Scholar, and as a first-year tutor in the Writing Center. Michael has capitalized on his opportunities to make a positive impact and remain consistently involved on campus. In his spare time, he enjoys reading, writing, photography, dialectical discourse, and spending time with his loved ones.
Natasha
Senior
English & Secondary Education/American Studies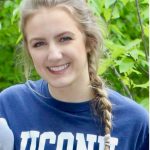 In addition to her enthusiasm for being a first-year tutor, Natasha is excited to serve as Co-Vice President of UConn Future Educators, a role that involves organizing community outreach and social justice events for aspiring teachers. Through her experiences as an FYE Peer Mentor and a tutor at Windham High School, she has learned that she loves dedicating time to fostering student success. In the future, Natasha hopes to inspire her students to pursue their own interests, and push them to see how those interests intersect with writing and reading. In the meantime, you can find her falling victim to her unhealthy addiction to Starbucks, studying in Homer Babbidge, or spending time with friends. She looks forward to assisting the writers who come into the center!
Sarah
Senior
Political Science
Sarah is excited to join the Writing Center staff this year after a semester abroad in Seoul, South Korea! She is from Tolland, Connecticut, and is working towards a B.A. in Political Science with a minor in Arabic. Sarah plans to continue her education into law school, and hopes to pursue a career in human rights and advocacy. This year she is also working as Program Director of  Cross Cultural Connections at Community Outreach, serving the international and exchange students here at UConn. Some of her favorite things include traveling, reading fantasy novels and comic books, pretentiously comparing American and Korean green tea lattes, and decorating for Halloween in July.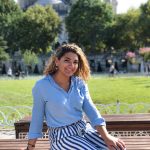 Susan
Senior
Political Science/Human Rights
Susan is a senior and is double majoring in Political Science and Human Rights. She hopes to attend law school in the future to receive a JD in International Human Rights Law, as she intends to dedicate her career to serving refugees across the world. Aside from working at the Writing Center, Susan works with the Honors department as a student programming assistant and is president of the Middle Eastern Student Association. She is also an avid coffee drinker and enjoys hiking!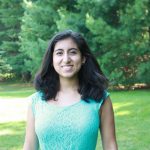 Yasmine
Senior
Business Management/Digital Arts
Yasmine is a fourth-year Honors student studying Business Management and Digital Arts. She is interested in working in the media business, but she'd be happy working anywhere—as long as she's the boss. In addition to working at the Writing Center, she is a photographer for the Department of Student Activities and Secretary of the Business Management Society. In her free time, Yasmine likes to watch movies, play soccer, and go to Broadway shows. She is also an avid fan of cookies and snakes in party hats.