Tutors
Anushka is an aspiring pre-med student, hoping to pursue a career in surgery. She often participates in clubs such as AMSA, Medlife and STEMTalk Magazine. She is passionate about scientific writing and journalism and uses her membership in these clubs to pursue those writing styles. When she's not participating and promoting the pre-med clubs she's part of, she's letting loose and dancing with UConn's Bollywood-fusion dance team, Surya. You can also find her in the library most of the time studying, discovering new music, playing sudoku, and enjoying a large coffee.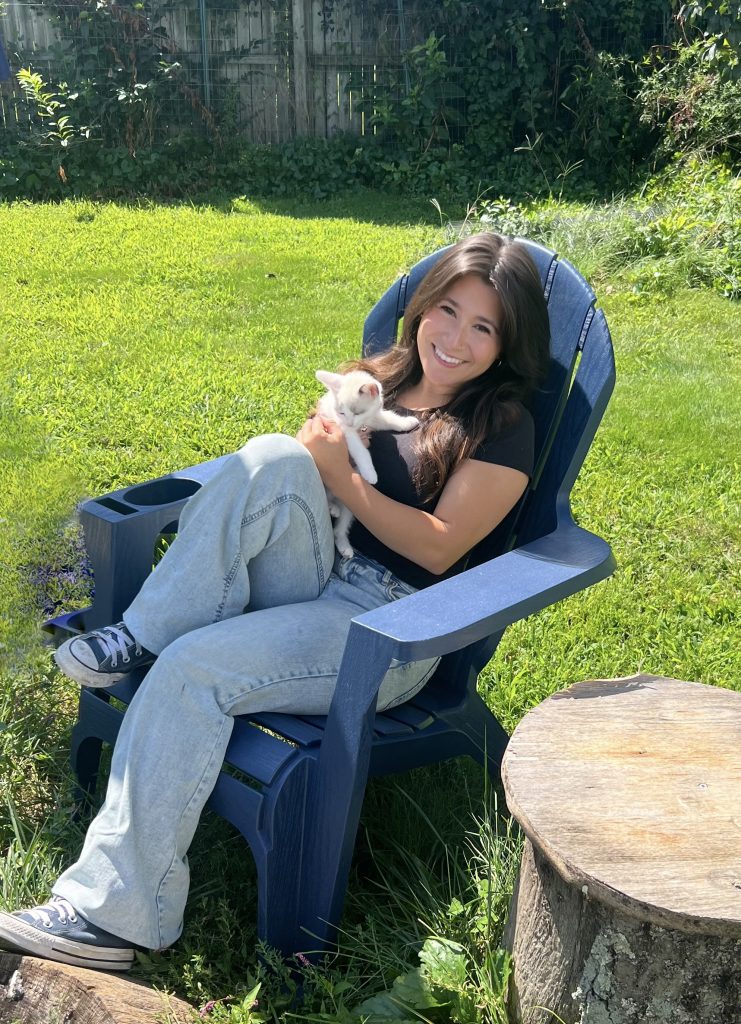 Bridget  
Junior
Animal Science  
An avid lover of all things animals, art, literature, and science, Bridget has always felt a strong calling to the veterinary world. Bridget works as a technician at a veterinary hospital in Derby CT . She spends her days playing with her three dogs, Peanut, Maple, and Macho, feeding her chameleon, Leo, and lounging around with her kitten, Suki. When she is not working or studying, you'll find her reading outside, spending too many hours on TikTok, or trying to befriend the next animal she sees.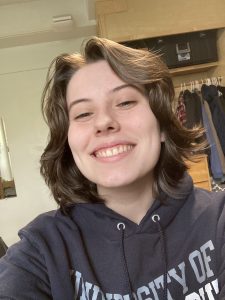 Charlie 
Senior
English/American Sign Language Interpreting 
Charlie is an avid writer, reader, and enthusiast of language in all forms, and is excited to have the opportunity to tutor with the Writing Center. He is a published author of short fiction and adores the written word, and would be happy to work with writers on both academic assignments and creative projects. Outside the center, you may find him working with the ASL Club as their secretary, ice skating, writing, or flying through books. Charlie is fluent in English and advanced in American Sign Language, and is happy to work with any Deaf or hard of hearing individuals who would prefer to use ASL during a tutoring session.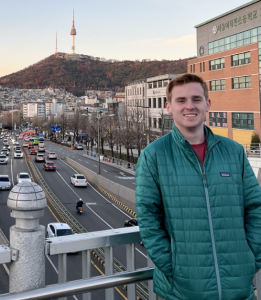 Colman
Senior
Economics/Chinese
Colman is a third-year returning tutor at the Writing Center. Last fall, he studied in Singapore where he was able to immerse himself in the local culture and travel around Southeast Asia. Having studied Mandarin for several years, he also spent a summer living in Suzhou, China for an intensive Chinese language program. These experiences have given him a unique perspective on language and communication, which he brings to his work at the Writing Center. Outside of tutoring and schoolwork, Colman enjoys reading, hiking, and watching the Mets. Going into senior year, Colman is looking forward to his last year tutoring as he completes his Honors thesis. 
Senior
English / Psychological Sciences 
I am from Orange, CT, who transferred here from UConn-Stamford—though my background is mostly a mist and the present is a pocket of clarity. We will have a wonderful time "writing" your wrongs and working through the writing process. You can think of me as a lovable mother figure working with you to organize your closet—I might not wear those fishnet stockings anymore, but you wear whatever you are comfortable in! I enjoy creative writing and reading literary fiction—especially short-form prose and joke books. Over the summer I had a transcendental experience working as a TA for ENGL. 1004 at UConn-Waterbury through the CAPS program. Other than what you might expect from a writing tutor, I get my silly little kicks from nature and physical activities, such as, but not limited to, weight training, rock climbing, hiking, kayaking, sightseeing, and skiing.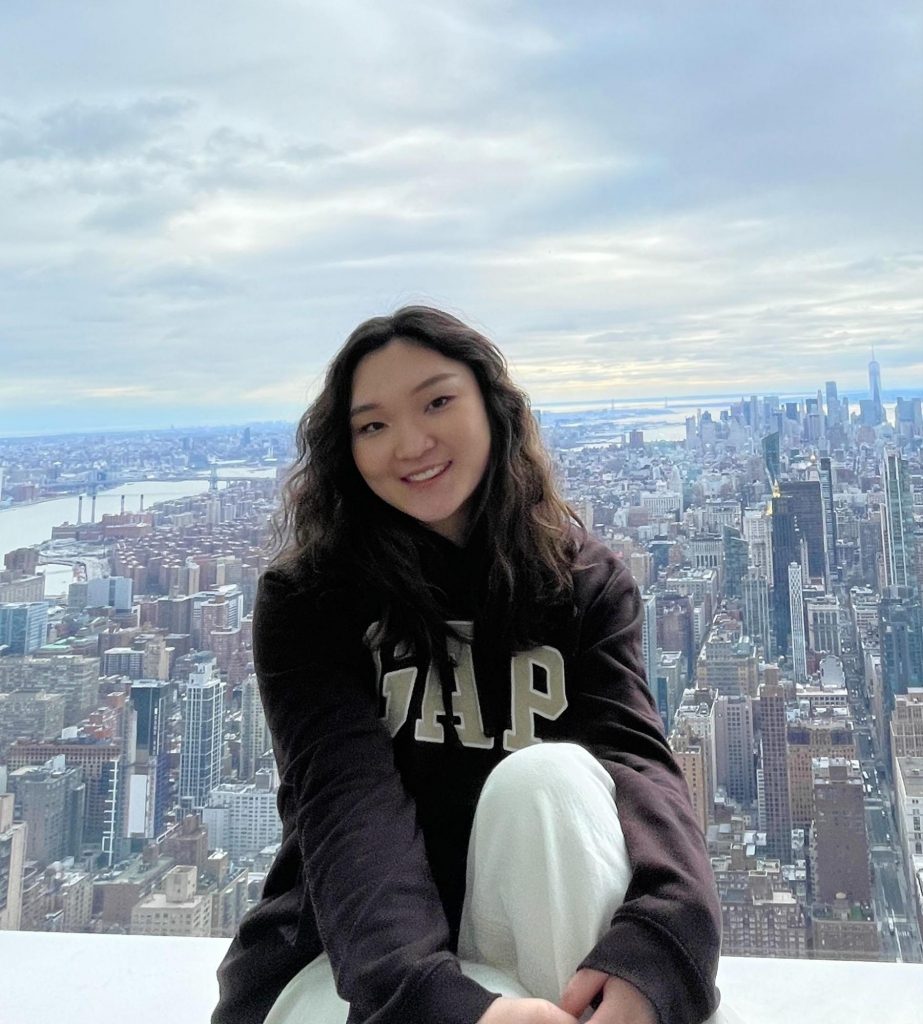 Eunice 
Junior
Psychological Sciences / Asian American Studies
A true Jersey girl, Eunice is passionate about all things related to socio-cultural psychology, developmental psychology, and mental health. Outside of the Writing Center, you can find her singing in her a cappella group The Hus-Keys (haha get it), promoting HuskyTHON as a Captain on the DEI Committee, drawing portraits somewhere on campus, or working on her research. Eunice finds joy in talking to her plants, curating exceptional playlists, and quoting random Tik Tok audios. 
Eunice is also able to speak Korean and Spanish and would love to talk with others who are willing and able to speak these languages as well! 유니스는 한국말로도 편하게 개인교사를 할수있고 UConn에서 항상 다른 한국 친구들을 찾고있어요! También, Eunice puede hablar y dar clases particulares en espanol. Ella siempre está buscando oportunidades para hablar en español con otras personas y aprender más sobre español.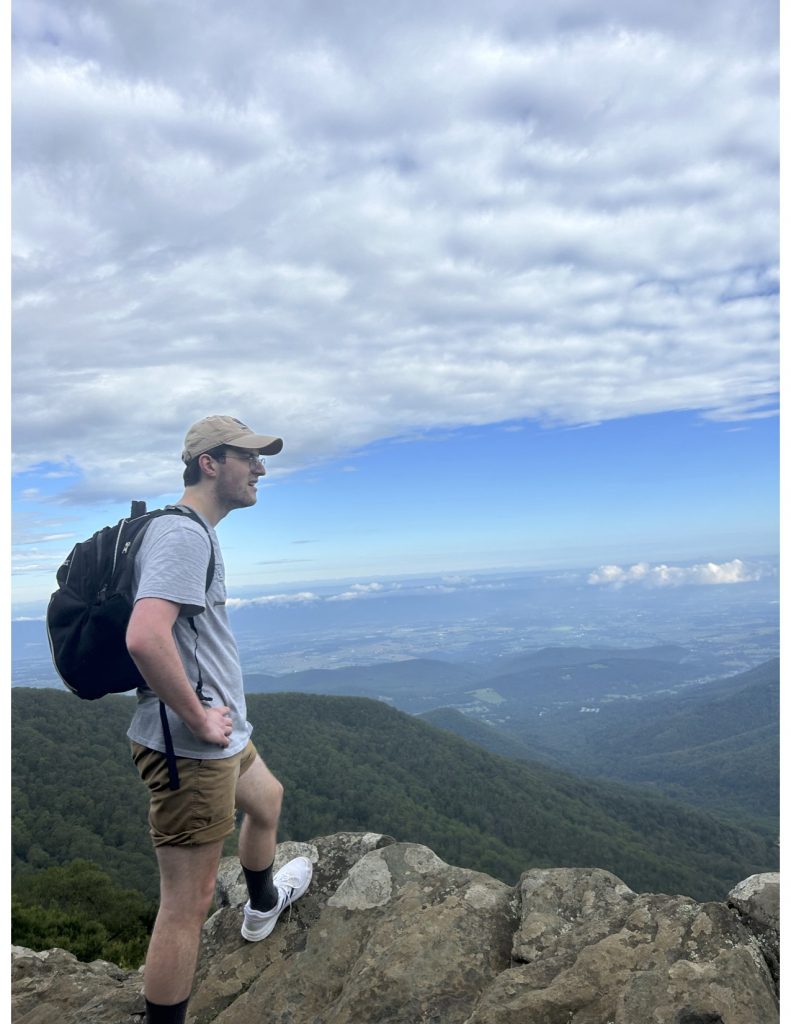 Jackson
Senior
English / Linguistics/Philosophy
What is linguistics, if not English that satisfies the Q requirement?  Jackson doesn't mind the redundancy—he gets a kick out of grammatical pedantry, achingly accurate word choice, and essays shaved down to the character limit.  Outside of the Writing Center, Jackson can be found working in libraries, beholding large trees, or decrying Grammarly.  He likes music, he likes books; as of right now, his favorite composer is Rachmaninoff and his favorite novelist-poet is Atwood.  Though a self-admitted monoglot, Jackson enjoys working with writers who are looking for guidance in navigating the perilous waters of professors' expectations for academic writing.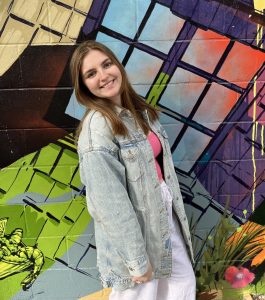 Kayleigh 
Senior 
Political Science and History/French 
Originally from Albany, New York, Kayleigh could not be happier exploring all that UConn has to offer. As an avid writer for Her Campus at UConn, she is passionate about writing articles regarding the current state of the world as well as what's happening here in Storrs. In her free time, Kayleigh enjoys watching nostalgic movies, practicing French, spending quality time with friends, and visiting museums.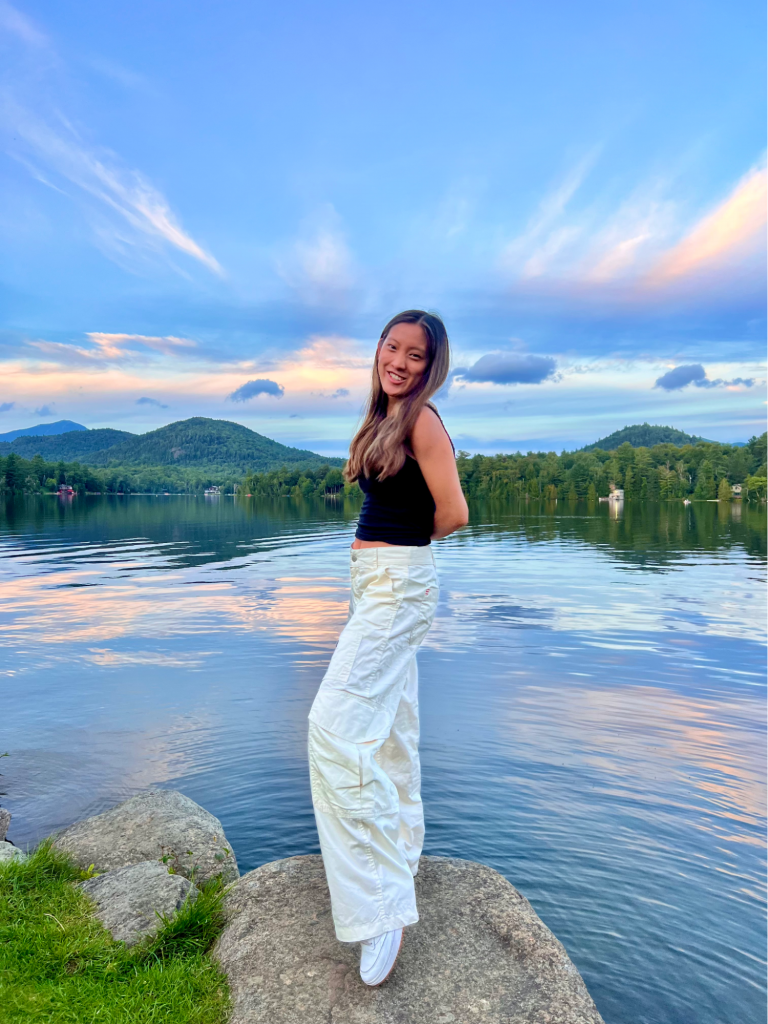 Liliana 
Senior
Molecular and Cell Biology / Psychology
A lover of all things from arts to science, Liliana is always looking for new ways to entertain her curiosities—her favorites: calligraphy, photography, and finding new puzzles/logic games. Aside from being a writing tutor, Liliana is also a research assistant in two labs where she helps conduct clinical (focus: cancer/eating disorders) and social (focus: sexuality/human rights) psychology research. In her free time, you can find Liliana seeing a show (she loves going to NYC), hanging out with friends, or looking for the next best place for açaí bowls!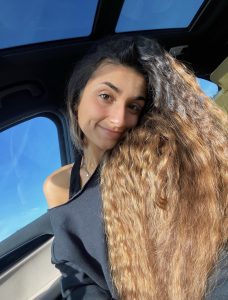 Melisa 
Senior
Political Science/Pre-Law
Cowtown holds a special place in Melisa's heart not only because it is where she goes to school, but also because it is where she calls home. Her real name is Melisa, but she is often called Mel. Being only an arm's reach away from her family at school is one of her favorite aspects of being at UConn. Melisa has always been captivated by the inner workings of politics and law, hoping that one day her passion and dedication will lead her to study law full time in law school. On campus, she is a part of a sorority, alongside being an AAC mentor, a member of Law Society, Women in Law, and America Reads. Melisa is fluent in Turkish as well as English and is willing to work with writers in both languages. In her free time, you can find Melisa at the gym, jamming to music of all sorts, skiing down the slopes, or grabbing coffee with her friends! 
Savannah  
Senior  
From one cow town to another, Savannah is from North Stonington, CT and transferred to Storrs her sophomore year. She is pursuing a degree in secondary English education and is a member of the NEAG School of Education. She hopes to one day become an English professor but, in the meantime, enjoys elaborate discussions of poetry and debating the endings of novels. As a member of Alpha Chi Omega, she enjoys volunteering and serving as an academic mentor, as well as being a chair for the intellectual development committee. You can find her reading on the lawn on any sunny day that is over 60° or hiking the trails by the Fenton River.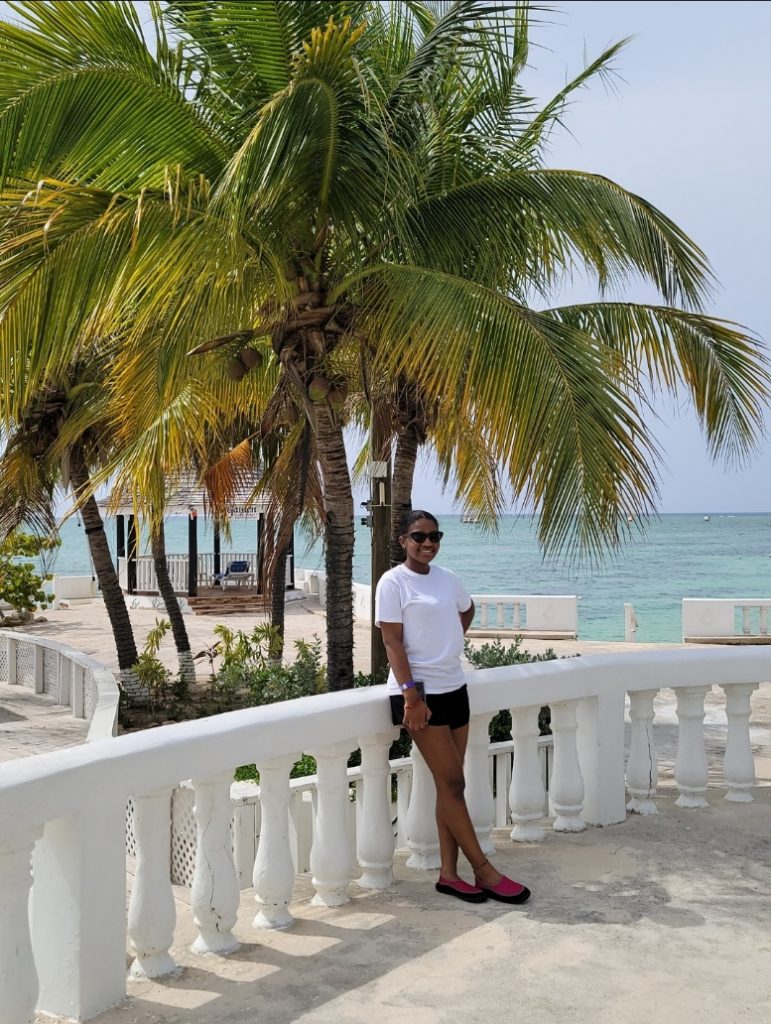 Vashonti
Junior
Secondary Education/English
You can usually find Vashonti on campus reading a novel, drawing, or waiting for her coffee in the crowded Student Union Dunkin. She has previously been a mentor at UConn's Academic Achievement Center and with First-Year Programs as a First-Year Experience Mentor. English has always been her favorite subject and she plans on sharing her love for literature and writing with her future students. She is always ready to help someone with organizing and brainstorming thoughts for an assignment.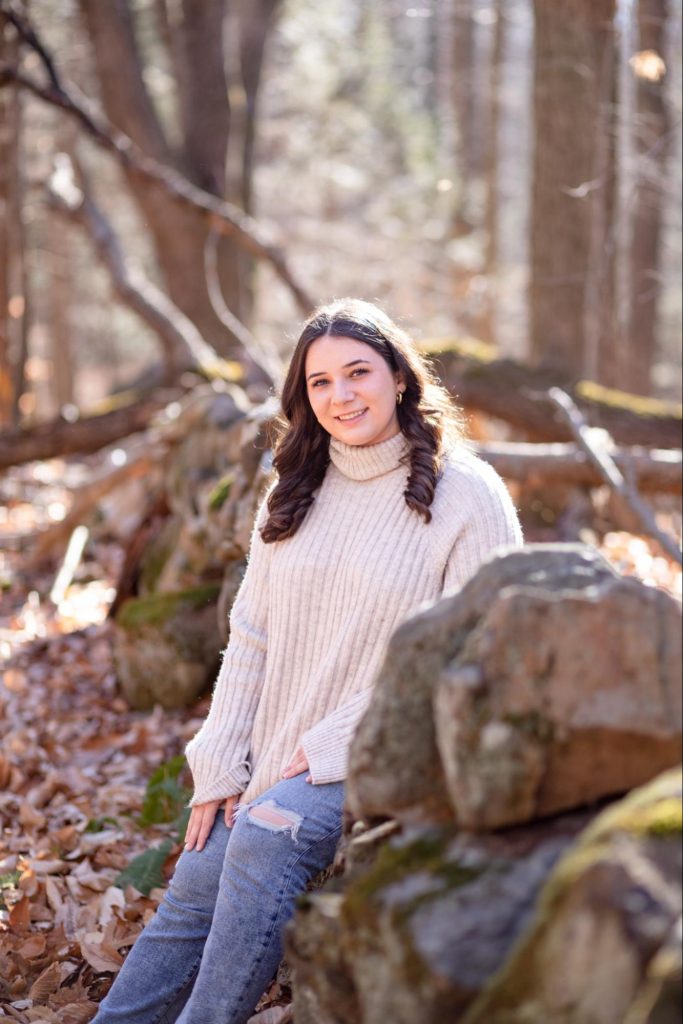 Cawley
Sophomore
Political Science
Cawley is a passionate student with a great appreciation for the literary arts. She enjoys reading and writing for her classes about politics and pursuing a future in law, and in her own free time. For example, you'll find her writing articles on a broad range of topics such as social commentary and entertainment for Her Campus at UConn, an online magazine. Outside of her spark for writing, she loves music, watching movies, going to the gym, and much more. Cawley is ecstatic to be a part of the UConn Writing Center this year.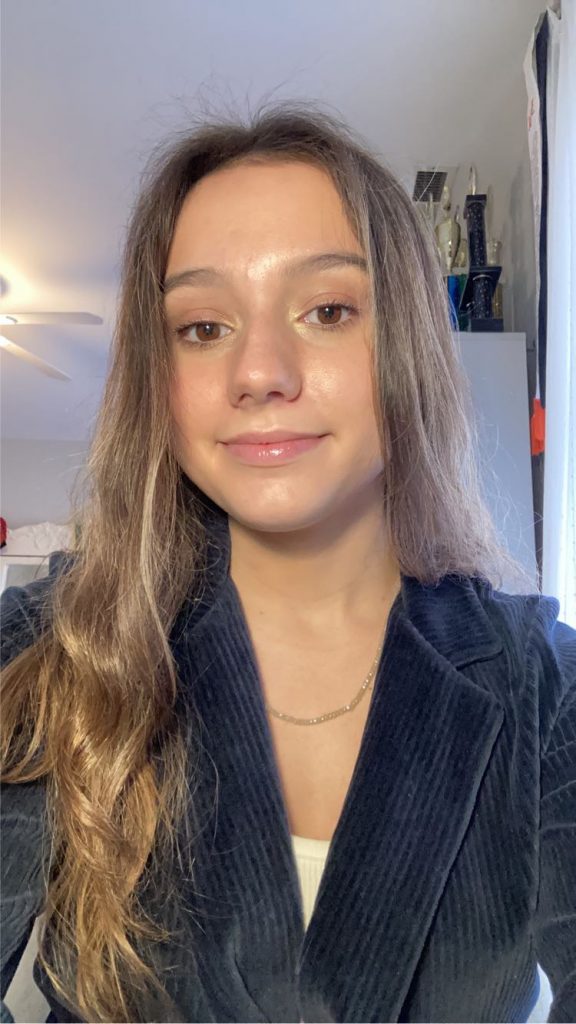 Erin
Sophomore
English and Human Rights
Hello! I am an avid reader (mostly fiction) and a thorough writer. I am more than happy to help you with all of your writing needs, though I would say I specialize in editing and organizing essays. I am a strong believer in having an outline before starting a writing assignment. I am almost fluent in French and a beginner in Spanish; essentially, I love languages and plan to use French and Spanish in a future career in immigration law! In my spare time you can find me sewing, playing flute, Irish dancing, and drinking copious amounts of caffeine!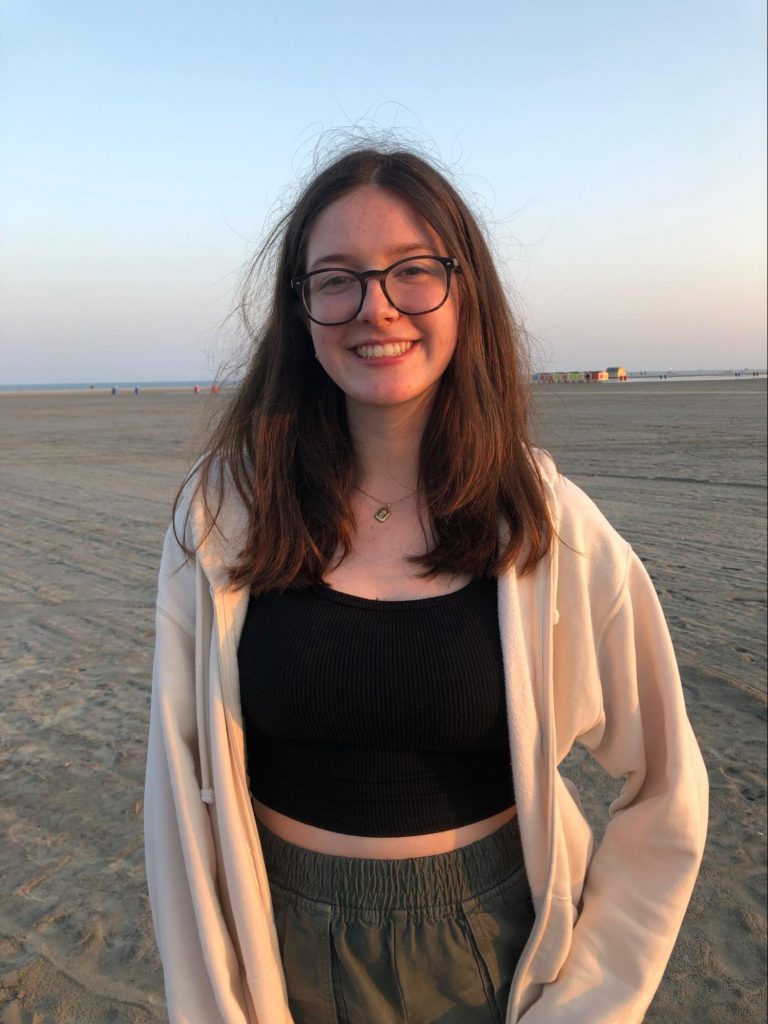 Rebecca
Senior
Secondary English Education/English
As a life-long lover of learning, Rebecca is pursuing a career in secondary English education where she hopes to impart a love of reading and writing onto her future students. Originally from Danbury, CT, Rebecca has found a home at UConn through her roles as a Major Experience mentor, First Year Experience mentor, and as president of Circle K International, a volunteer organization at the Storrs campus. When she's not editing papers, she is likely sipping on coconut coffee, listening to 80s music, or reading anything by James Baldwin.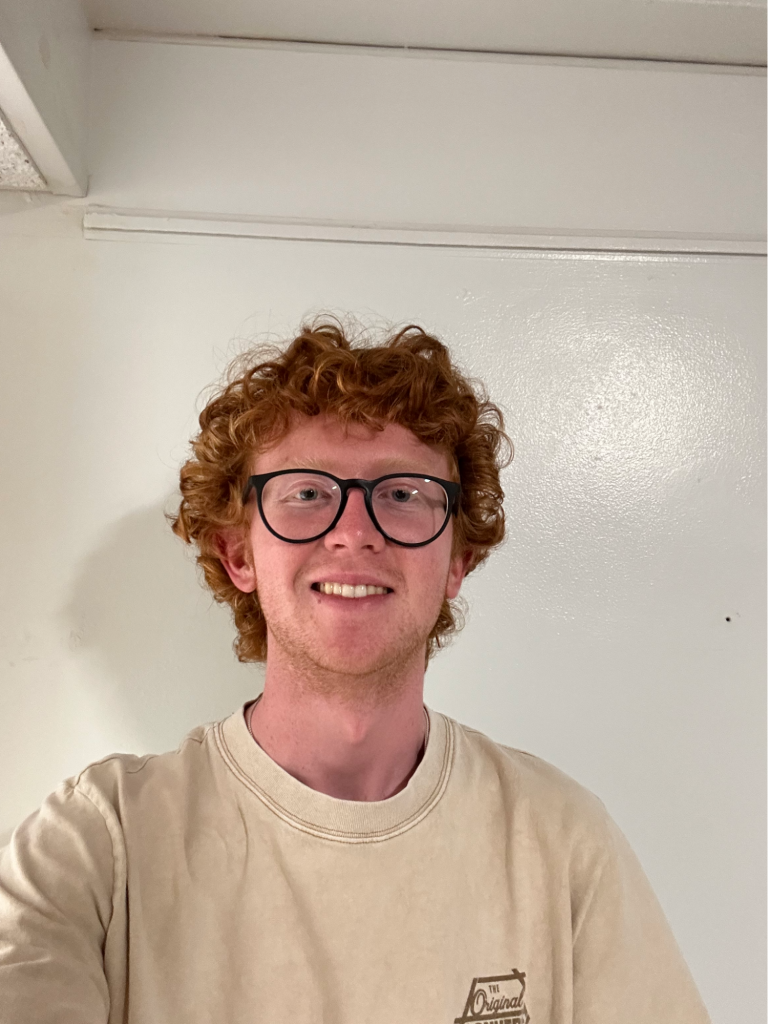 Donal
Sophomore
Ecology and Evolutionary Biology
Donal is a nature loving student of science who rediscovered his love for writing here at UConn. A proud Irish immigrant, he spent most of his childhood in Massachusetts but will still talk your ear off about the beautiful Emerald Isle. When he is not in the Writing Center, you can find him in the climbing center (working or climbing), out for a hike, or reading. Apart from the dense texts of his major, Donal loves poetry and creative writing and is always happy to read others' personal writing projects.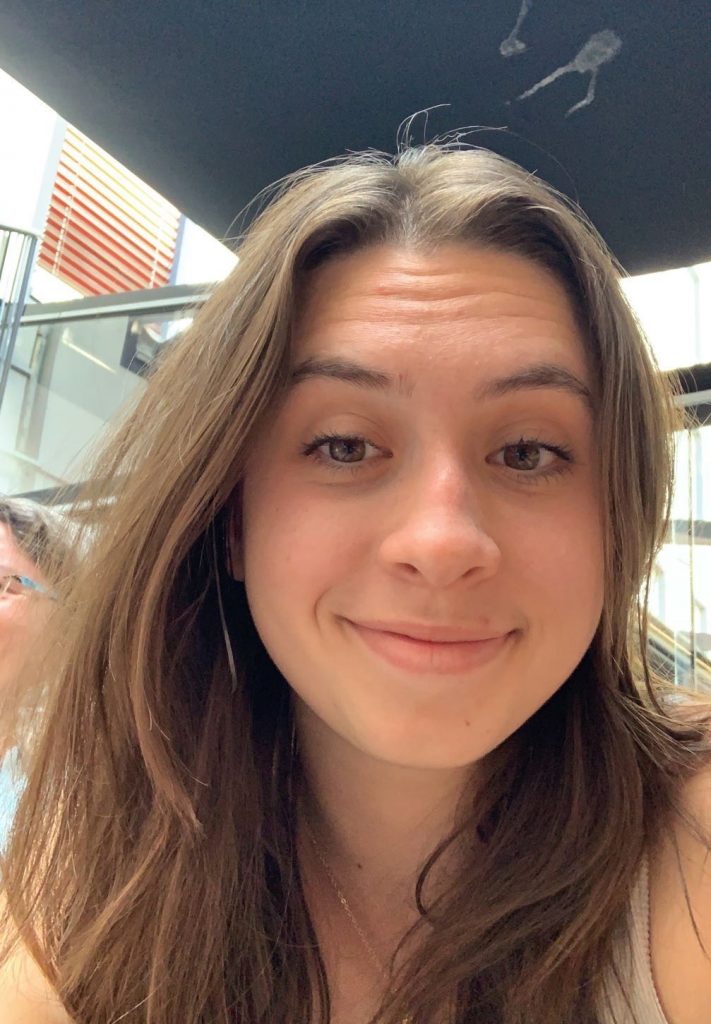 Gaby
Sophomore
Linguistics/Psychology, German, and Spanish
I speak German and Spanish and would be happy to help anyone with assignments in those languages. Outside of the Writing Center you'll probably find me in the library, laying out in the sun somewhere on campus, or hanging out with friends. In my free time I enjoy traveling, cooking and baking, meeting new people, and doing crafts. 
Anthony
Junior
Computer Science and Engineering
Anthony is a Junior at UConn Storrs, and a Computer Scientist and Engineer in training. Seeking to bridge the gap between the computational aspect of STEM and the literary analysis portion of writing has led him to pursue a tutoring position at the Writing Center, which he is truly grateful for. When he is not focusing on writing or math, he is procrastinating. He prefers to do so by either going out and trying new foods with his siblings or going on trips with his pals. While he is proficient in speaking English, Anthony is able to understand French and is happy to assist French speakers the best that he can.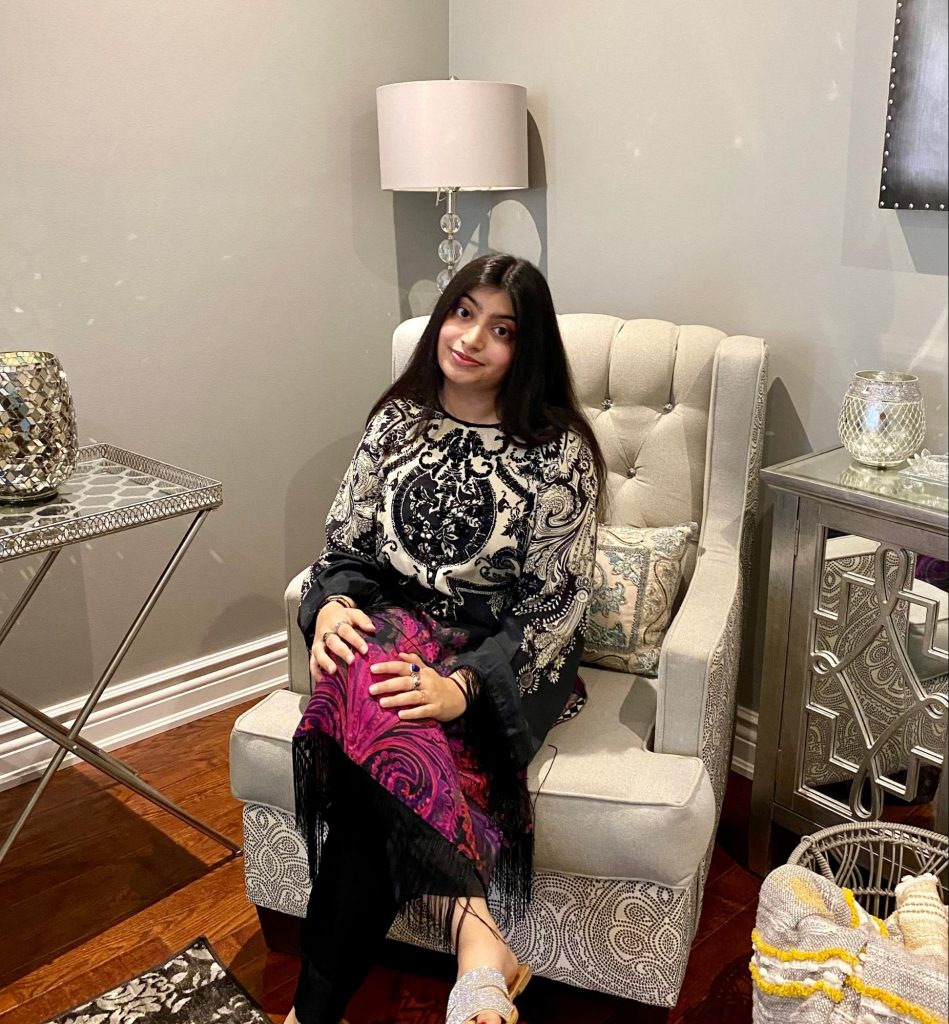 Sara
Senior
Psychological Sciences / Women's, Gender, and Sexuality Studies
Previously a Writing Tutor and a Writing Fellow at UConn-Avery Point, Sara is excited and committed to help students on their journeys to grow as writers and creative young adults at the Writing Center. As a result of exhibiting passion towards intersectional issues, such as the healthcare rights of women and marginalized communities, she desires to pursue a career in public health. Sara has also been described as a "social butterfly" and a "dad friend" by family & friends due to effortlessly connecting with people and providing a comfortable, welcoming space. Outside of academia, she has interests that will 100% be rambled about without hesitation. As a music enthusiast, particularly in the punk-rock/indie scene and Taylor Swift's discography, Sara designs Spotify playlists for every month of the year, event, mood, genre … anything — you name it! Her downtime often looks like binge-watching Gilmore Girls (#teamJess), going out to restaurants & coffee shops with friends, and collecting plushies/stuffed animals! 🙂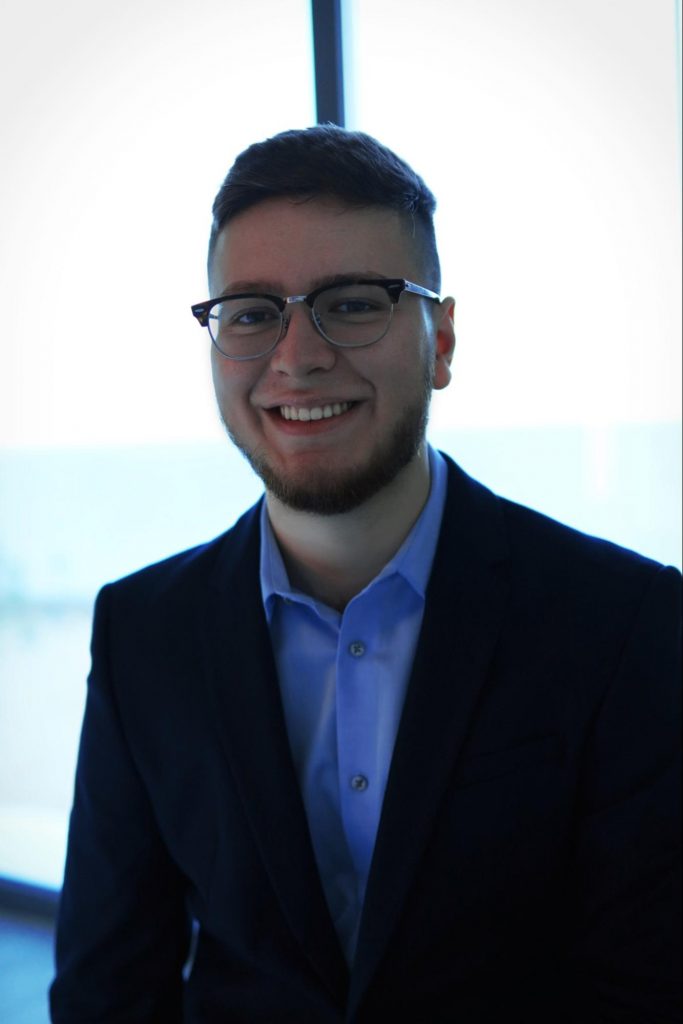 Jorge 
Senior
Physiology and Neurobiology 
Jorge is a pre-medical student from Puerto Rico with hopes of pursuing a career in trauma surgery. As an undergraduate researcher on campus, he spends many hours working on a research project involving viral neuroanatomical circuit tracing of inputs to the lateral amygdala in rats. When he is not studying or digging through research papers, you will find him playing pool, drinking coffee, playing video games, or listening to music. Additionally, Jorge is fluent in Spanish and is thrilled to tutor in said language if anyone wishes. He also would be pleased to share his pre-medical experience and advice with other aspiring pre-meds.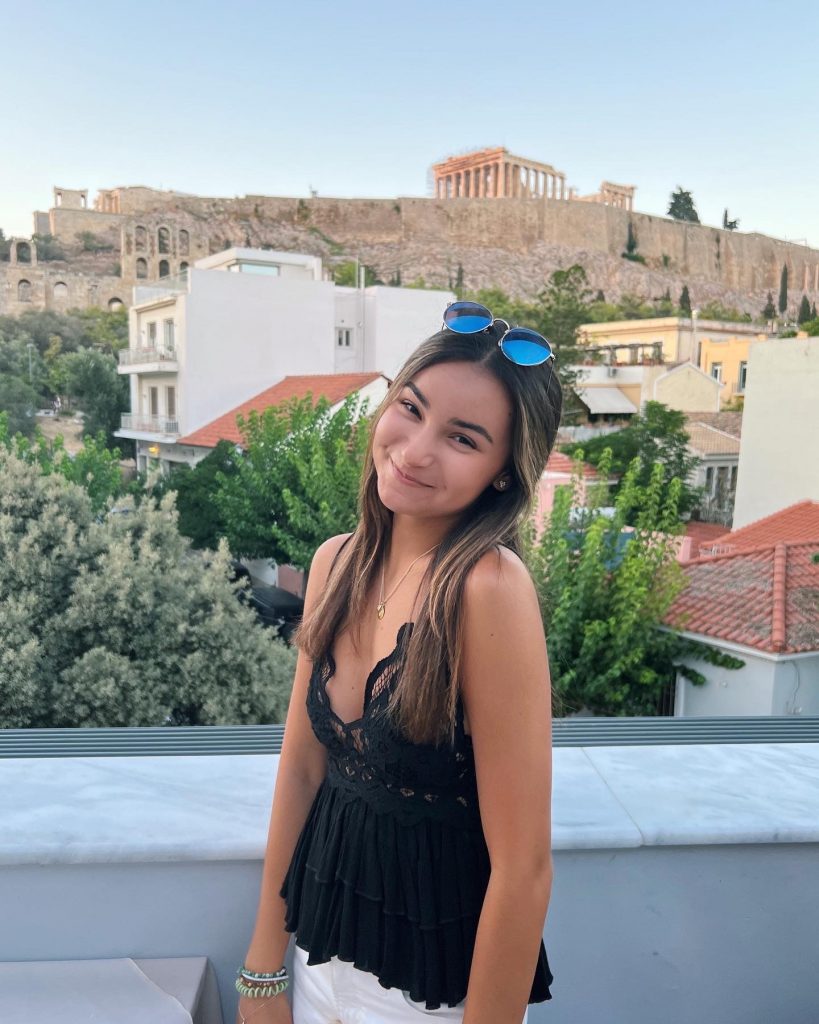 Sofia
Senior
Political Science / Human Rights
Sofia has always had a love for writing spanning from critical analysis essays to policy memos. As a student with a passion for public service, she enjoys focusing on politics through her own writing, but she is passionate about helping students of all disciplines with their writing assignments as well. Through her academics and double major, Sofia has a concentration in global affairs, as she hopes to pursue a career in international development policy. When she is not in class or at the Writing Center, Sofia gives back to the community as a member of the CLAS Student Leadership Board, as well as by volunteering with City Harvest and The Borgen Project. For fun, she loves to help take care of plants with the Horticulture Club, play tennis, traveling to new places, and go for long runs around campus.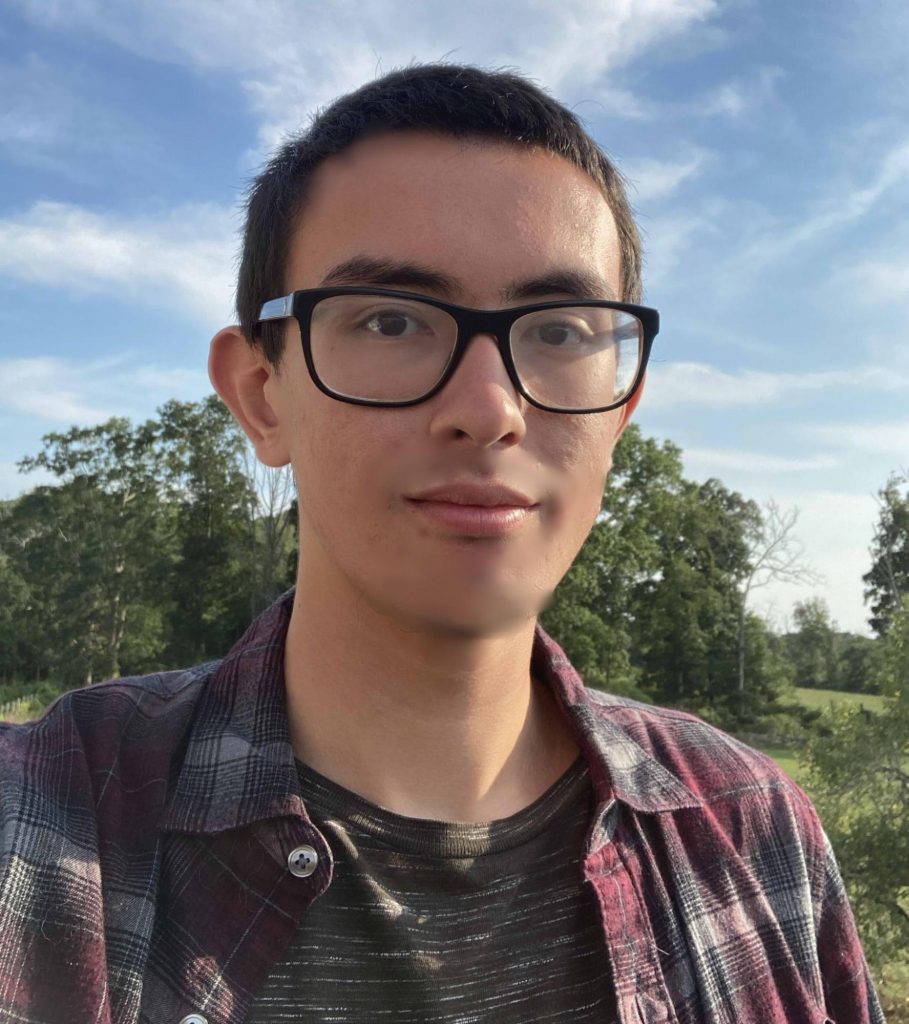 Matthew
Junior
Psychological Sciences 
Formerly a tutor at the Avery Point Academic Center, Matthew is ready to help anyone improve their writing skills and explore where to take their piece of writing. He has an interest in helping those who experience mental health difficulties, and he has recently been working with younger neurodivergent students with social-emotional difficulties. Growing up around nature, Matthew loves to explore the wilderness, bike around, and relax in nature. Outside of the Writing Center, he enjoys playing the piano, taking photos, watching older Disney and Studio Ghibli films, and re-watching episodes of New Girl. He is new to the Storrs campus, so he is excited to see what it has to offer (although he will miss his two Huskies back home).
Receptionists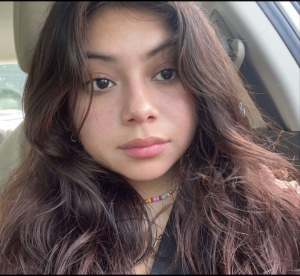 Ruth
Receptionist/Social Media Chair
Junior
Psychology
Hi! My name is Ruth Salazar, and I am a sophomore majoring in Psychological Sciences. I am from Bridgeport, CT but originally a New Yorker. I love reading in my free time, taking hikes, and hanging out with my dogs. I hope to become a children's therapist in my hometown in New York.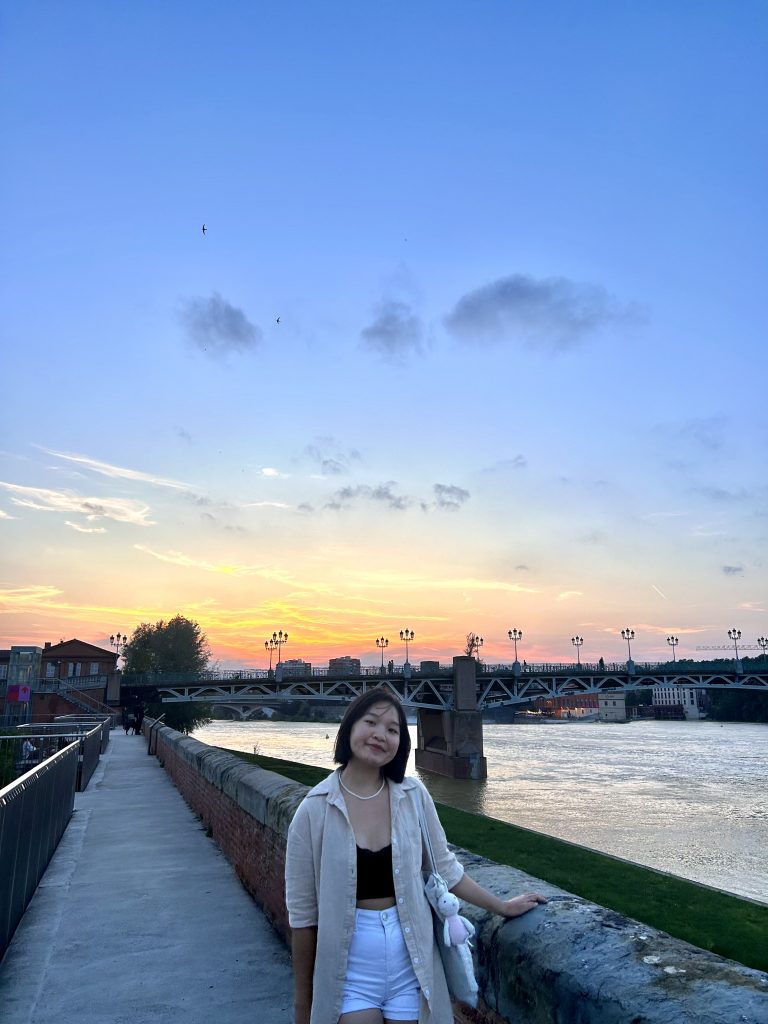 Chelcy  
Senior
Human Development and Family Sciences (HDFS) 
Born in a Refugee Camp in Thailand, Chelcy immigrated to the United States in 2013. Since then, Chelcy has been in Connecticut. She enjoys traveling and exploring various parts of Connecticut. She also likes to read and listen to music. Chelcy wants to work in Public Health in the future. Her goal is that one day, she will be able to go back to the refugee camp where she was born and help people who are in need help. Chelcy speaks both Karen and English and is happy to speak with writing center visitors in either language.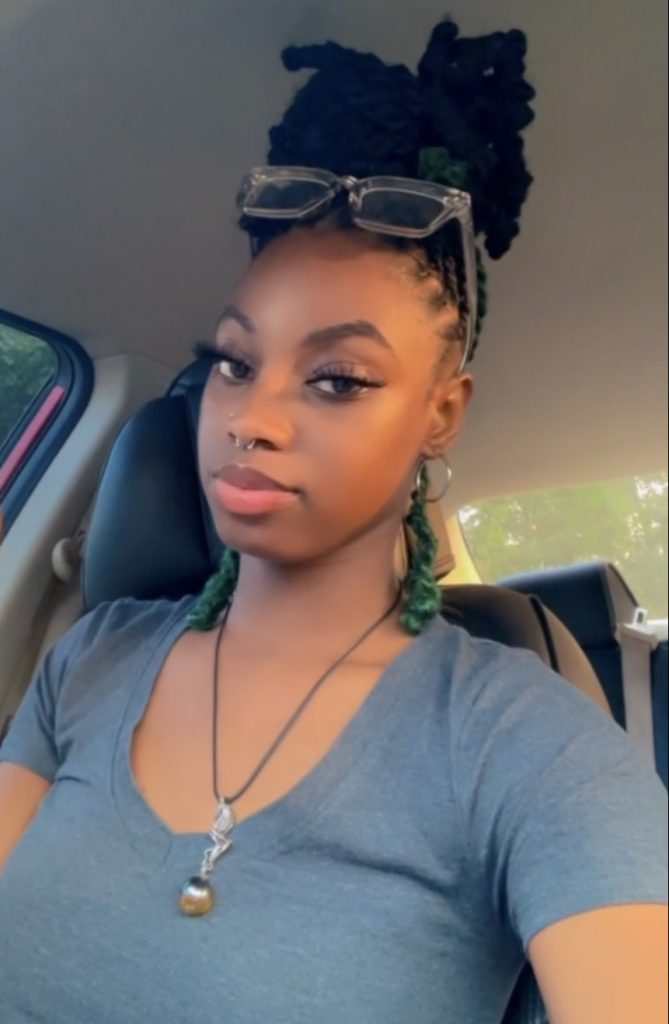 Clarna
Senior
Communication 
Clarna is from Bridgeport, CT.  She enjoys traveling and trying new outdoor activities. She has two dogs and enjoys spending time with them. Clarna enjoys event planning and has been involved with organizing fundraisers. She is on a career path of marketing or being apart of a radio station.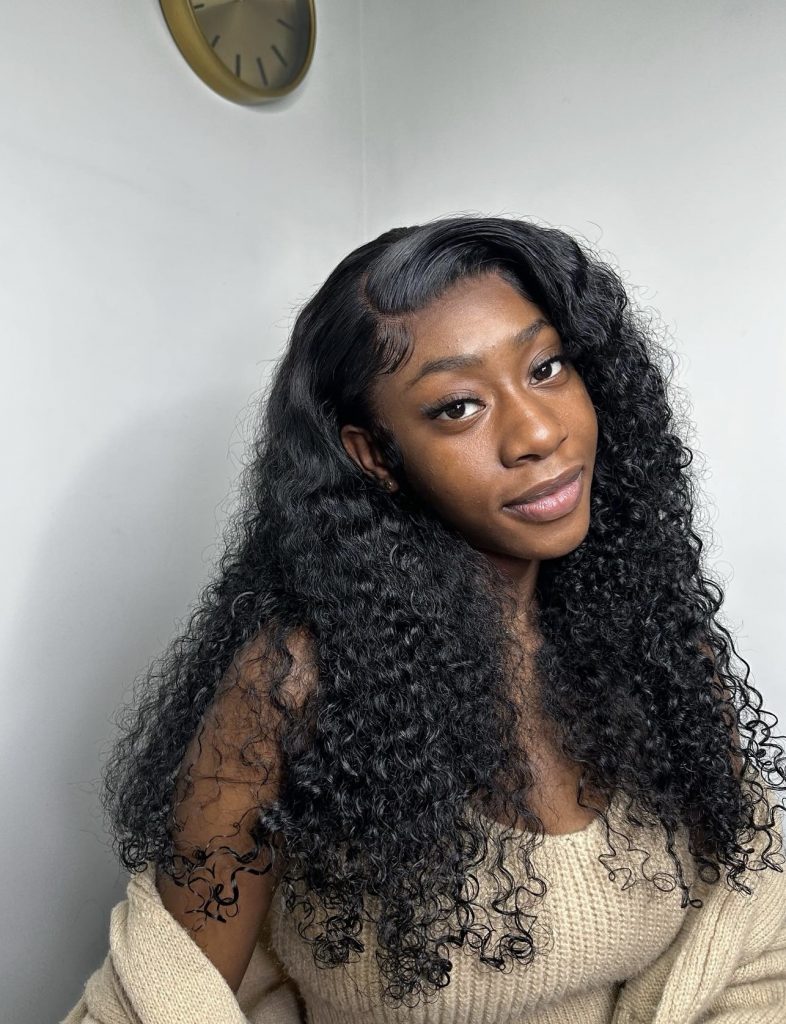 Kayvona  
Psychological Sciences / Women's, Gender, Sexuality Studies & Sociology  
Passionate about understanding trauma and the effects it has on its central nervous system, Kayvona enjoys researching the human body and developing new questions on why things are the way they are in society. She loves advocating for the rights of all with an intersexual view and informing others of the importance of looking through life from an abundant perspective. Her obsession with coffee will be one way to find her around campus easily whether that be Starbucks or Dunkin.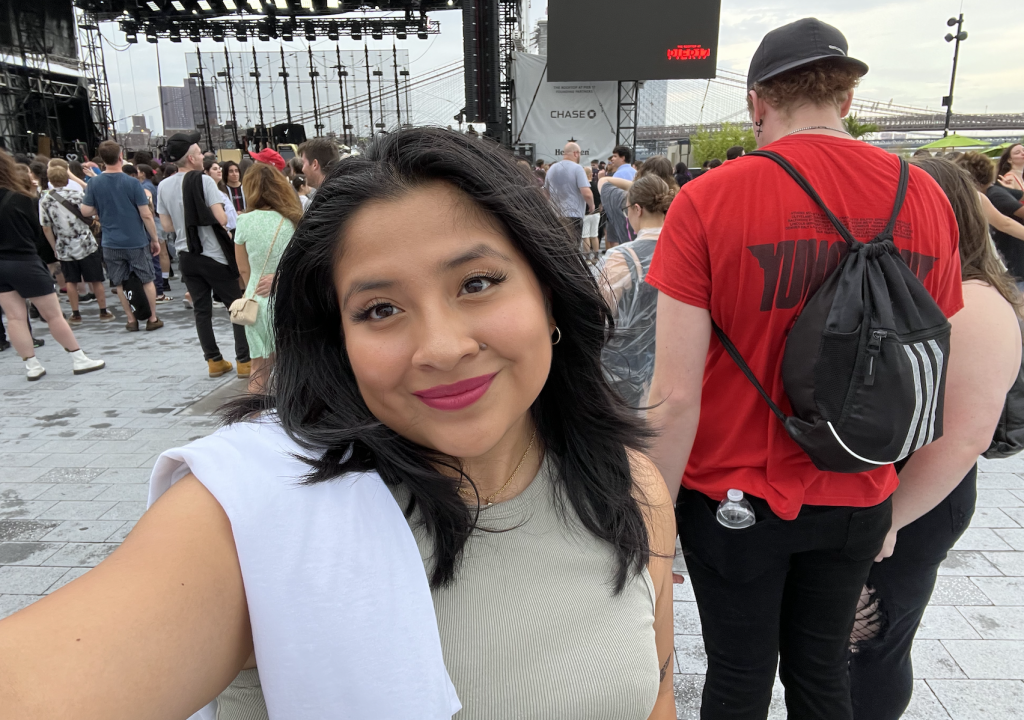 Noemy 
Junior 
Finance 
Noemy is from Ecuadorian descent and is a first-generation college student. She enjoys traveling, going to concerts, hanging out with friends, the gym, and playing rugby. Speaking of rugby, she is currently a flanker and treasurer for the UConn Women's Rugby Team. You would most likely find her at the library with her Dunkin, the rec center, or the business school. A fun fact about her is that she has gone skydiving in Long Island. She is fluent in Spanish and always available to help anyone who comes to the Writing Center!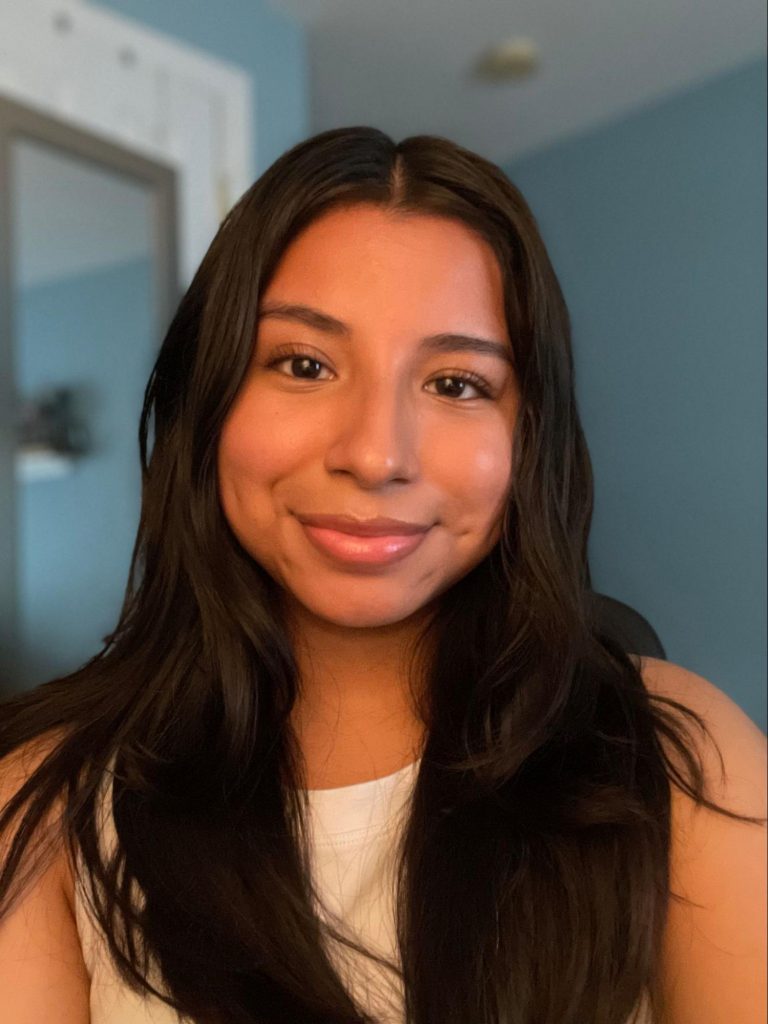 Natali
Junior
Psychology 
Natali is a first-generation student who enjoys reading and is passionate about child development. She is the secretary for the Mexican Student Association at UConn and a PRLACC METAS mentor. Natali usually spends her days in the library studying with friends and sipping on an iced vanilla chai latte. In her free time, she can be found napping, scrolling endlessly through TikTok, or binge-watching a new show on Netflix. She can also gladly assist anyone speaking Spanish! 
Graduate Tutors
Graduate Student
Ph.D. Candidate, Molecular and Cell Biology
JD is a science writer and educator with a passion for making complex scientific concepts simple and engaging. He has contributed to SciShow & co-authored a series produced by Crash Course and the American Public Health Association called "That's Public Health." At UConn, JD has taught BIOL 1107 and the UConn MCAT Prep. Course. During his MPH, JD interviewed science journalists so he could create a guide on how to talk about public health to people outside the field. JD brings his experience teaching and communicating complex scientific ideas to the Writing Center where he strives to help people in any field accomplish their writing goals. When he's not at the Writing Center, JD enjoys long bike rides, rock climbing, juggling multiple audiobooks, writing letters to Congress, crafting annual playlists, and heating his apartment one batch of bread at a time.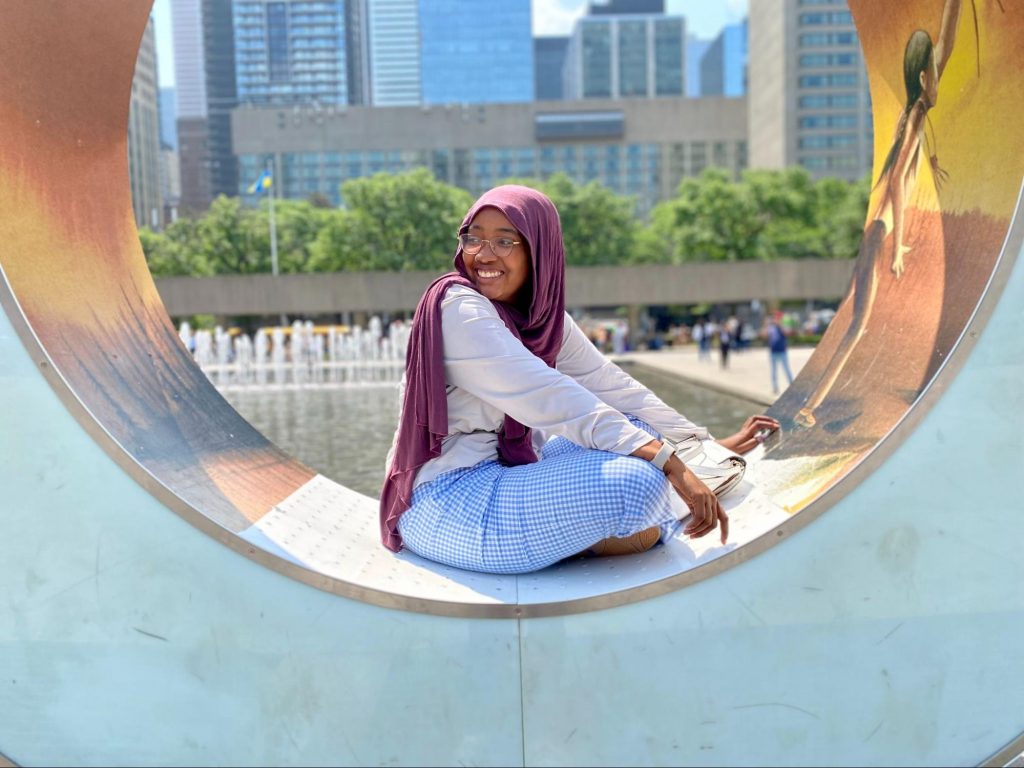 Baaqeyah
Graduate Student
Ph.D. Student, Ecology and Evolutionary Biology
Baaqeyah is a Ph.D. student in the Ecology and Evolutionary Biology Department. Her research interests include developmental biology, vertebrate evolution, molecular biology, and genome evolution. Baaqeyah currently explores the phenotypic effects of genome evolution in salamanders. She is passionate about intersectional feminism, equity in education, and justice. An explorer at heart, Baaqeyah is always looking for the next adventure. In her free time, you can find her reading, traveling, and cuddling with Mendel, her three year old cat.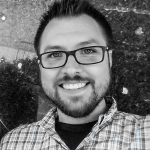 Kyle
Graduate Student
Ph.D. Candidate, English
Kyle is a PhD student in the English department, specializing in rhetoric and composition. He's particularly interested in the rhetoric of science, ecocriticism (the interdisciplinary study of literature and its intersections with environment), urban ecology, and science writing. His other interests include writing center studies, literacy studies, writing across the curriculum (WAC), translingualism, and technical writing. Kyle also works as a writing instructor, teaching First-Year Writing courses here at UConn; prior to that he worked as a technical writer and illustrator. He doesn't do anything in his free time, mostly because graduate students don't have free time.
Graduate Student
MA, Public Administration
As a recent 2023 graduate, Lizzy is excited to continue tutoring at the Writing Center for her second year as she navigates the master's program at UConn Hartford. Starting this year, Lizzy will be working as a policy and advocacy intern at Community Partners in Action for criminal justice reform and rehabilitation services. During her free time, Lizzy enjoys nature walks, learning new languages, and traveling. This past summer, she was able to visit her loved ones in Puerto Rico and cherish the sights and sounds of the island. Lizzy is also happy to interact with others in Spanish and is always looking for the opportunity to practice French!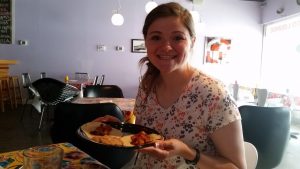 Sophie
Graduate Student
Ph.D. Candidate, English
Sophie studies the intersection of critical thinking and creativity. She loves to combine creative writing with academic work. This interest has led her to gravitate toward narrative methodologies in her research. Beyond the academic sphere, Sophie is interested in tacos, painting, and farmers markets. She is also obsessed with blueberries.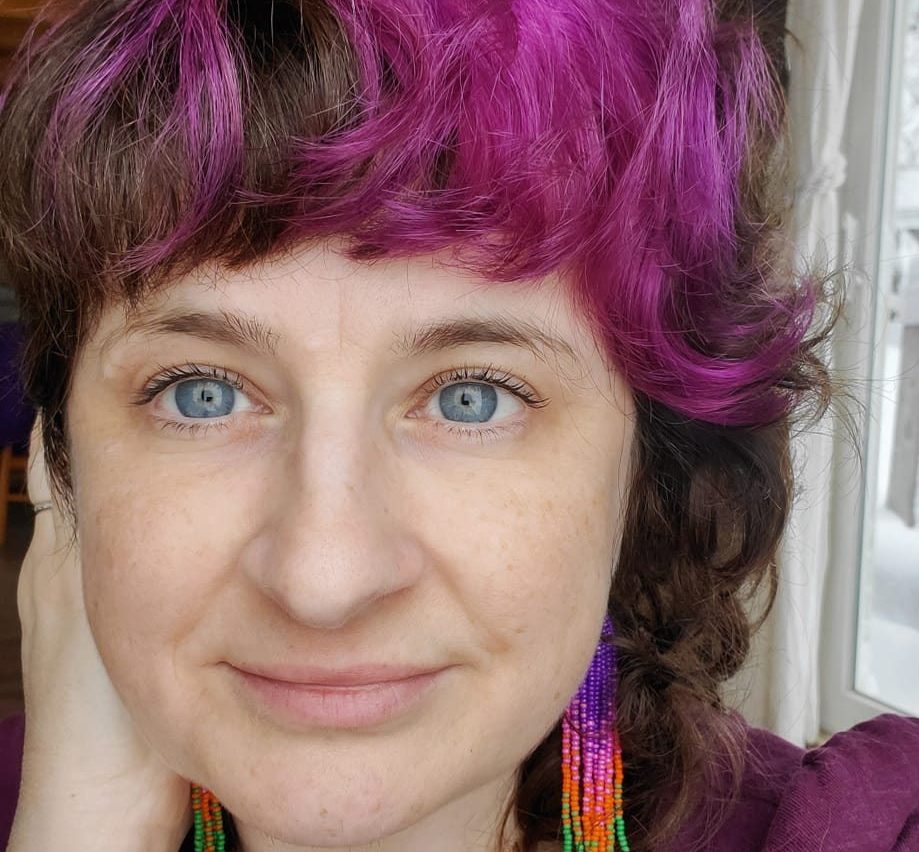 Psyche
Graduate Student
Ph.D. Candidate, English
Psyche literally cannot stop reading and writing. She loves tutoring and is especially enthusiastic about working with anxious writers (because she is an anxious writer!). She is a neurodivergent, first gen, returning student. She reads fantasy fiction, writes poetry and other stuff, adores her three beautiful cats, loves the woods and Connecticut rivers, and grows a lot of houseplants. Her research focus is Writing Studies/Disability Studies, and her dissertation explores how to best support student writers with mental illness.
Graduate Administrative Staff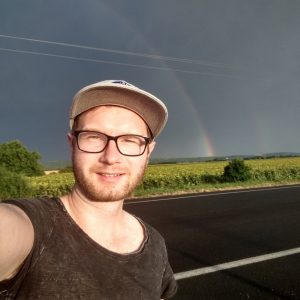 Robert
Coordinator for Graduate Writing Support
Ph.D. Candidate, German Studies 
A native of Poland, Robert studied German and Russian at the University of Warsaw. After travelling the world for over a decade and teaching languages in Europe and in South America, he came to Connecticut to pursue his PhD in German Studies at UConn. His research focuses on the perception of different accents among language learners. At the Writing Center, he coordinates events for graduate students and works on the questions of multilingualism and linguistic justice. Robert speaks and tutors in Polish, German, Russian, Spanish and English. You can meet him outside of the campus cycling through Connecticut's backroads.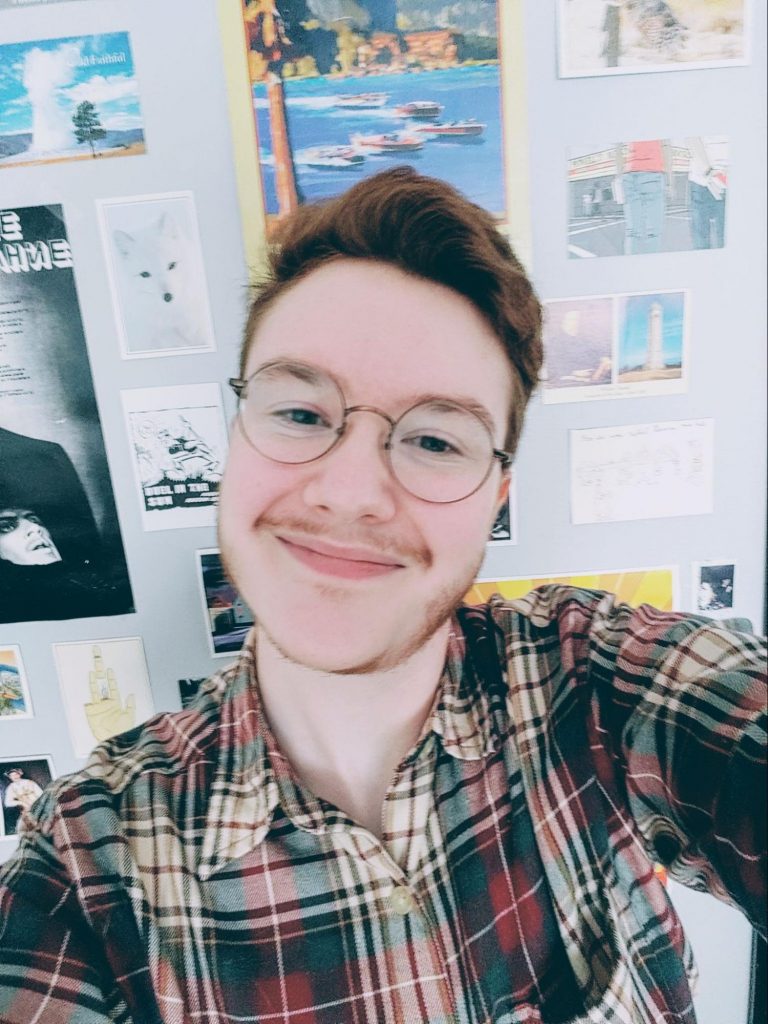 Emery
Assistant Director
Ph.D. Candidate, Education
New to Connecticut, Emery grew up an hour from Yellowstone Park in the mountains around Bozeman, Montana. He has taught first-year writing courses at Montana State University where he earned both his BA and MA in English Literature, further fostering a life-long urge to read anything he can get his hands on. Emery has also worked as a freelance writer in a variety of genres, including co-authoring episodes for the YouTube show Study Hall, a collaboration between Crash Course and Arizona State University. More recently, Emery worked as the lead writing tutor at the College of Western Idaho, where he had the opportunity to participate in several regional conferences. His current research is on the intersection of post-secondary reading education, alternative literacies, and disability studies. When not on campus, Emery is typically out hiking, hanging with his two cats, or brushing up on his painting skills.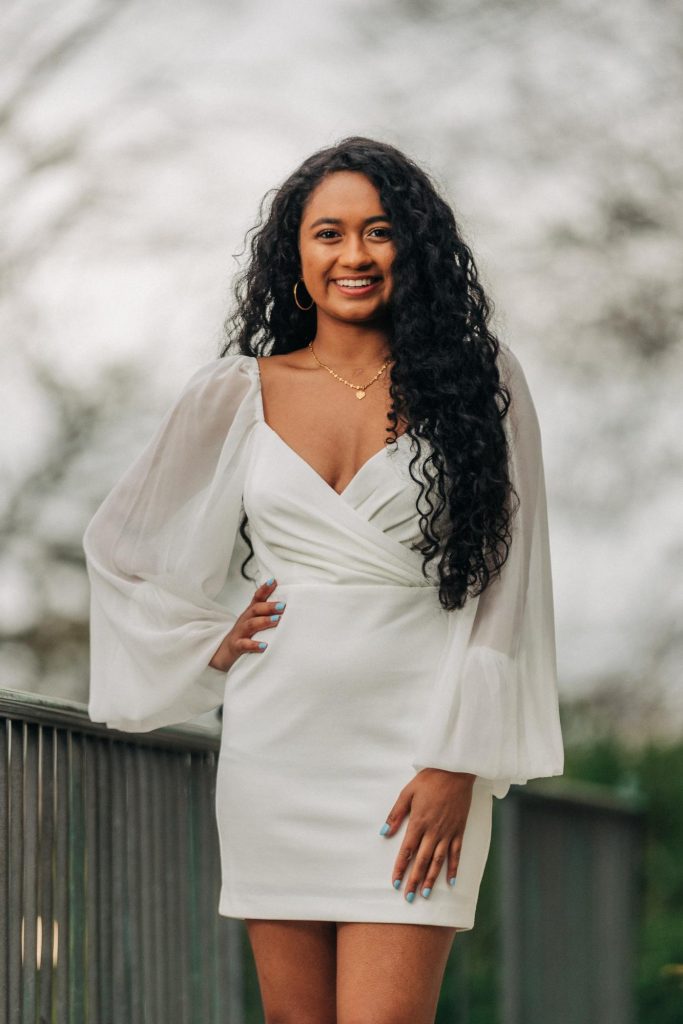 Sheryl 
Graduate Student 
MPH
Sheryl is a first-generation immigrant from India who is an UConn alum (2022). She is back at UConn pursuing her Master's in Public Health (MPH) to learn more about the healthcare system and how she can better help her future patients as a doctor. In her undergraduate years, Sheryl was an FYE mentor and a SRA and loves to support students of all ages and backgrounds in their time here at UConn. Sheryl is excited to be part of the Writing Center and expand her skillset to help students be more confident in their writing abilities. During her free time, Sheryl loves to travel, workout, hang out with her friends, and learn about new cultures and languages. 
Administrative Staff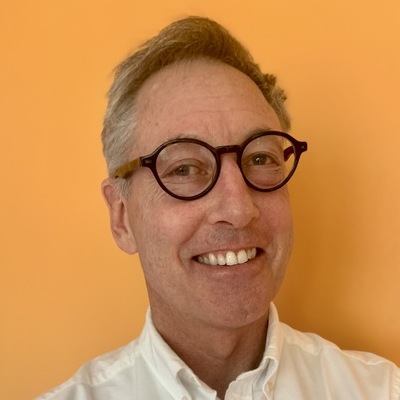 Tom Deans
Director, Writing Center
I divide my time between the Writing Center the English Department, where I teach undergrad and grad courses in writing studies. Before coming to UConn in 2005, I was founding director of an interdisciplinary writing program at Haverford College, and before that was on the faculty at Kansas State. I co-edit the Oxford Brief Guides to Writing in the Disciplines and have published academic books and articles on a variety of topics, including community-based writing, writing across the curriculum, writing centers, science writing, prose style, pragmatism, early modern literature, and representations of literacy in sacred texts. I collaborate with colleagues across UConn to improve how writing gets valued and taught here, and more recently I've worked with Ugandan universities on building writing programs there.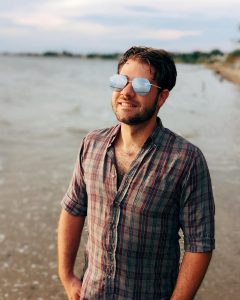 Alex Menrisky
Associate Director, Writing Center
In addition to working with the Writing Center, I'm an Assistant Professor in the Department of English, where I teach undergraduate courses and graduate seminars in environmental rhetoric, literary environmentalism, and writing. Previously I taught first-year and advanced research-based writing at the University of Massachusetts Dartmouth and tutored in the writing center at the University of Kentucky (where I also taught multimodal and community-based writing). Before (and while) I pursued my MA and PhD in English, I worked as a journalist and copywriter for several small-town newspapers, trade magazines, and even the federal government. Since then, I've published books and journal articles on a variety of topics, including US environmentalism, identity, psychoanalysis, local food, and more. In all cases, one of my goals—for my own writing and also my teaching—is bridging the gap between academic and general audiences, "translating" complex ideas and arguments for a wider readership. In many ways, that's what a writing center is all about: figuring out, together, how to best communicate ideas with a variety of different people!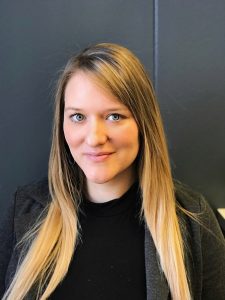 Margaret Bugingo 
Educational Program Coordinator, Writing Center
*on leave for Fall 2023*
Margaret Bugingo is a rhetorician with 9 years of experience teaching first year writing and technical communication. Her most recent work includes a 9-month Fulbright ETA award, where she built and directed the first documented writing center in Rwanda, which later evolved into a multi-year collaboration that included a community book project. Bugingo previously worked in writing center administration at Boise State University and in the fall of 2022 began working as the educational program coordinator for the writing center at the University of Connecticut in Storrs. Bugingo earned her MA in rhetoric and composition from Arizona State University in 2012 and her BA from the University of Connecticut in 2009. Bugingo is passionate about writing center work as well as international collaborations. She has a TESOL Certificate and has worked with multilingual students from South Sudan, Bosnia, El Salvador, Bangladesh, and more. In her free time, she has served on committees for Neighbors' United: Adult Refugee Collaborative of Boise, The International Visitor Leadership Program, an educational international exchange organized by the U.S. Department of State, and ran the YALI, Mandela Washington Fellowship Program. Bugingo is an aspiring multilingual— she is actively learning Spanish and Kinyarwanda, and in her free time, she dances salsa, kizomba, and zouk.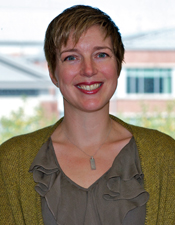 Kathleen Tonry (on leave until January 2024)
Associate Director, Writing Center
I joined UConn's faculty and the Writing Center in the autumn of 2005 after earning my doctorate at the University of Notre Dame. My dissertation, on early print and late-late medieval literature, continues to inform my teaching and research in the English Department. My passion for very old books is only half my story, however.   On the way to my graduate degree I taught English at the University of Central Bohemia, worked in Ireland herding goats, and on the editorial staff at HarperCollins in New York. When I did arrive at graduate school to study medieval literature, I also found myself drawn to the work going on in writing programs, and particularly in Writing Centers. In the room that housed the Writing Center at Notre Dame I discovered a rush of interesting conversations all going on at once – from philosophy to history to physics – and all somehow related to writing. I realized I had found a kind of secret that was trying not to be a secret: Writing Centers are these wonderfully intellectual, interdisciplinary spaces, sometimes hushed, sometimes raucous, always engaging, and I was hooked. I spent the last year of my degree finishing my dissertation and working on a Writing Center project that fostered a high-school/university partnership in South Bend. I feel fortunate to be a "free-range" medievalist, with opportunities to think about the role of writing across the full breadth of the curriculum. I primarily focus on our undergraduate staff and tutoring services – precisely the place where I first heard the buzz of ideas that turned out to be about students and writing. I hope you'll come in with your own questions, ideas and writing: we'll talk.