Tutors
Dalton
Senior
English/Political Science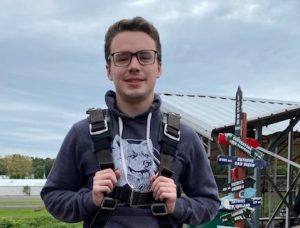 Dalton is a senior double-majoring in English and Political Science from Putnam Connecticut. He first got invested in writing and tutoring when he joined his high school's writing center at Woodstock Academy.  While not in the Writing Center, Dalton is the Director of the Academic Affairs Committee at the Undergraduate Student Government (USG) where he helps plan events and policies that benefit undergraduates at UConn. He also fences on the men's foil team at UConn. His favorite book is Catch-22 and he would love watching movies, although he never has time.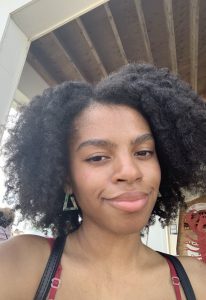 Danicia
Junior
English
Danicia is a junior in the Honors Program from Bloomfield, CT. She aspires to become an editor in the future. In addition to being an English major, she is pursuing a minor in Urban and Community Studies to learn how to be of service to her community in a valuable way. When she is not reading or studying, you'll find her in a movie theater, a thrift shop, or an art museum. She's also a big IDK fan.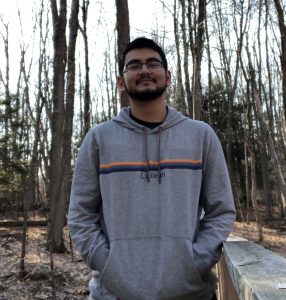 Emile
Junior
Communication and Linguistics/Psychology
Emile is a junior from Windsor, Connecticut, currently double-majoring in Communication and Linguistics/Psychology. He has been passionate about writing since high school. Emile would one day like to write a book or direct a movie, as he enjoys working creatively.  He also co-hosts a radio show on WHUS.   He enjoys listening to music, watching films, playing video games, spending time with friends, and eating lots of food.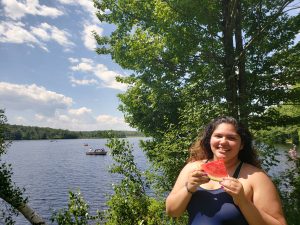 Erica
Senior
English
Erica is a second-year tutor at the Writing Center, and she couldn't be happier about it. Back from a summer at home in the Bronx, NY, she is excited for all the new experiences she gets to have working with her coworkers and all the different kinds of writers that UConn has to offer. As a stereotypical English major, she loves having her nose in a book or a pen in her hand to write whenever the inspiration hits, but she also loves dancing (check her out at one of UConn B.A.I.L.E's performances!), exploring new places at night, and trying to make anyone around her laugh.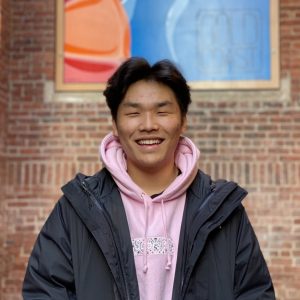 Erik
Junior
Physiology and Neurobiology/Economics
Hailing from the cow town that is Storrs, CT, Erik is fascinated by the intersectionality of medicine and business in a modern global economy, with hopes that these interests will culminate in his pursuit of an MD/MBA. On campus, he works as a research assistant in the Goldhamer Lab, serves as the Community Outreach Chair for UConn KDSAP, and is a WOW Leader. In his free time, you can catch Erik jamming to Kanye, struggling to snowboard, or watching soccer!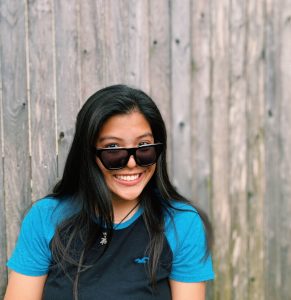 Jessie
Junior
Molecular and Cell Biology
Originally from Lexington, Massachusetts, Jessie is currently studying molecular and cell biology & sociology hoping to pursue a career that focuses on sociological perspectives in the healthcare industry. To balance her academics and still be involved on campus, she takes on the role of serving as President for her sorority, Alpha Epsilon Phi, and leads as a coordinator for the Asian/Asian American Mentoring Program. In her free time, she enjoys vlogging her daily life, exploring hidden spots in the city, and looking for the best coffee shops!
Julianna
Senior
English/Secondary Education English
Julianna is a senior studying English and English Secondary Education in the Neag School of Education i/BM program. They identify as non-binary and use they/them pronouns. Julianna hails from Bristol, CT, has a two-year-old nephew named Luca, and a beautiful cat named Dorian Gray. This is their second year as a writing tutor, and they enjoy learning from every student they come across. When not in class or working, you can find them in a forest, in a theater, or in the city. Julianna is a queer artist committed to social justice, LGBTQIA+ rights,  creative teaching/learning, representation, mental health advocacy, and BLM.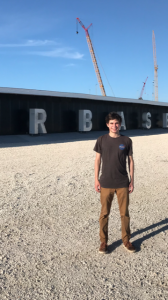 Liam
Junior
Mechanical Engineering/English
Liam is a junior from Byram, CT, majoring in Mechanical Engineering and minoring in English and Computer Science. Outside of the classroom, he leads the UConn Propulsive Landing rocketry team and is a member of the Running Club. He plans to pursue a career in the space industry after his studies, with a focus on flight control systems. During his free time Liam is probably reading, drinking coffee, or watching sports.
Sophie
Junior
English/WGGS
Sophie is a junior from Pomfret, CT. She is majoring in English with a concentration in creative writing and a minor in women's, gender, and sexuality studies. She has a major sweet tooth and a book-buying habit. After graduating, she's interested in pursuing a career in editing and publishing.
Xiao Xin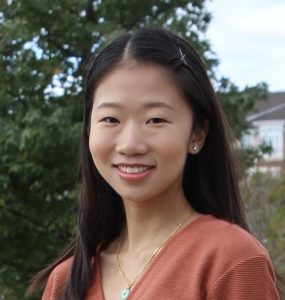 Junior
History/Political Science
Immigrated to West Hartford, CT at the age of 5, Xiao Xin is fascinated by the interconnectedness of the world through global migration. She is pursuing a double major in history and political science with an aspiring minor in human rights. Besides returning to the W Center as a second-year tutor, Xiao Xin is a research assistant for the Meanings of Democracy Lab, works in Interlibrary Services (yes, she is in the library a lot), and is a member of UConn Law Society and the Honors Program. Hopefully, in the future, her goal is to go to law school and specialize in immigration law. For now, Xiao Xin likes to hang out with friends, watch tv shows, visit museums, and explore local coffee shops!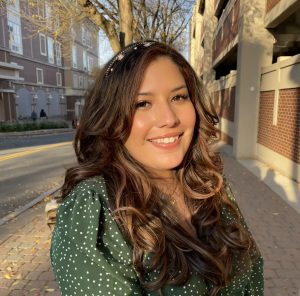 Yamilex
Junior
HDFS
An aspiring mental health professional, Yamilex is currently pursuing a degree in Human Development and Family Sciences with a minor in Psychology. When she's not tutoring at the Writing Center, you can usually find her at her other campus activities such as UConn Baile, Ecuadorian Student Association, or at the Puerto Rican Latin American Cultural Center. Her other interests include the performing arts and traveling. She looks forward to growing as a tutor and helping others flourish as writers.
Receptionists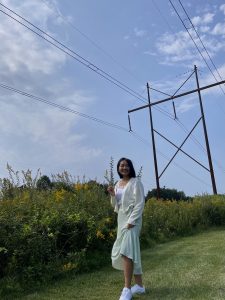 Chelcy
Sophomore
ACES
I'm from Hartford, Connecticut and currently in the ACES program, but hoping to be a Nursing major, with a minor in Humanities.   My goal for the future is to be able to help  people who a affected by disaster and conflict. In my free time I like to watch movies, go take a walk in the afternoon to catch the sunset and I love drinking boba tea.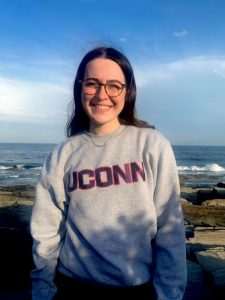 Noelle
Sophomore
Pathobiology/Physiology and Neurobiology minor
I'm from North Greenbush, NY, a STEM Scholar and member of the Sun Lab in PNB. I 'm on the the UConn Sailing Team and in my free time I like baking pies and  playing board games and card games.  I'm also a certified EMT!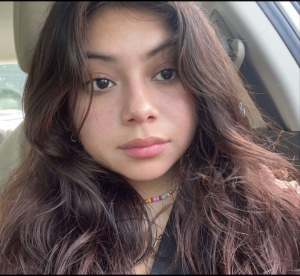 Ruth
Receptionist/Social Media Chair
Sophomore
Psychology
Hi! My name is Ruth Salazar, and I am a sophomore majoring in Psychological Sciences. I am from Bridgeport, CT but originally a New Yorker. I love reading in my free time, taking hikes, and hanging out with my dogs. I hope to become a children's therapist in my hometown in New York.
Graduate Administrative Staff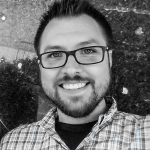 Kyle
Assistant Director
Ph D. Candidate, English
Kyle is a PhD student in the English department, specializing in rhetoric and composition. He's particularly interested in the rhetoric of science, ecocriticism (the interdisciplinary study of literature and its intersections with environment), urban ecology, and science writing. His other interests include writing center studies, literacy studies, writing across the curriculum (WAC), translingualism, and technical writing. Kyle also works as a writing instructor, teaching First-Year Writing courses here at UConn; prior to that he worked as a technical writer and illustrator. He doesn't do anything in his free time, mostly because graduate students don't have free time.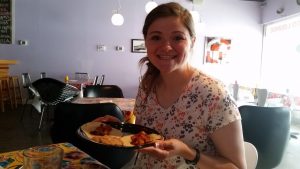 Sophie
Assistant Director
Ph.D Candidate, English
Sophie studies the intersection of critical thinking and creativity. She loves to combine creative writing with academic work. This interest has led her to gravitate toward narrative methodologies in her research. Beyond the academic sphere, Sophie is interested in tacos, painting, and farmers markets. She is also obsessed with blueberries.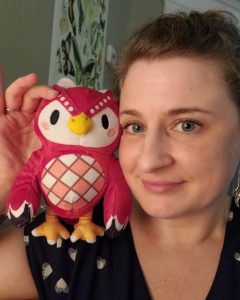 Psyche
Coordinator for Graduate Writing Support
Ph.D. Candidate, English

Psyche is in her third year of the English PhD program. Her research is in Writing Studies and Disability Studies, and she is very enthusiastic about supporting anxious writers (because she's an anxious writer!).  She loves working with grad student writers and learning all about their fascinating research projects. She loves cats, the woods, chocolate, and coffee. 
Graduate Tutors
Administrative Staff
Tom Deans
Director, Writing Center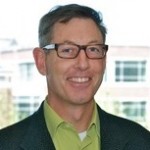 I'm a professor in the English Department, where I teach undergraduate courses in first-year writing, prose style, literature, and writing for community organizations, as well as graduate seminars in composition theory and writing across the curriculum. I've written books on the relationship of college writing to community engagement , plus a variety of articles and book chapters on composition, service-learning, writing in the disciplines, writing centers, writing assessment, literacy, sacred texts, and Shakespeare. I currently co-edit the Oxford Brief Guides to Writing in the Disciplines.
Kathleen Tonry
Associate Director, Writing Center
I joined UConn's faculty and the Writing Center in the autumn of 2005 after earning my doctorate at the University of Notre Dame. My dissertation, on early print and late-late medieval literature, continues to inform my teaching and research in the English Department. My passion for very old books is only half my story, however.   On the way to my graduate degree I taught English at the University of Central Bohemia, worked in Ireland herding goats, and on the editorial staff at HarperCollins in New York. When I did arrive at graduate school to study medieval literature, I also found myself drawn to the work going on in writing programs, and particularly in Writing Centers. In the room that housed the Writing Center at Notre Dame I discovered a rush of interesting conversations all going on at once – from philosophy to history to physics – and all somehow related to writing. I realized I had found a kind of secret that was trying not to be a secret: Writing Centers are these wonderfully intellectual, interdisciplinary spaces, sometimes hushed, sometimes raucous, always engaging, and I was hooked. I spent the last year of my degree finishing my dissertation and working on a Writing Center project that fostered a high-school/university partnership in South Bend. I feel fortunate to be a "free-range" medievalist, with opportunities to think about the role of writing across the full breadth of the curriculum. I primarily focus on our undergraduate staff and tutoring services – precisely the place where I first heard the buzz of ideas that turned out to be about students and writing. I hope you'll come in with your own questions, ideas and writing: we'll talk.