Tom Deans
Director, Writing Center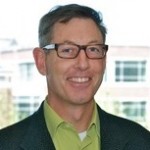 I'm a professor in the English Department, where I teach undergraduate courses in first-year writing, prose style, literature, and writing for community organizations, as well as graduate seminars in composition theory and writing across the curriculum. I've written books on the relationship of college writing to community engagement , plus a variety of articles and book chapters on composition, service-learning, writing in the disciplines, writing centers, writing assessment, literacy, sacred texts, and Shakespeare. I currently co-edit the Oxford Brief Guides to Writing in the Disciplines and serve as Faculty Director for UConn's Human Rights and Action Learning Community.
Kathleen Tonry
Associate Director, Writing Center
I joined UConn's faculty and the Writing Center in the autumn of 2005 after earning my doctorate at the University of Notre Dame. My dissertation, on early print and late-late medieval literature, continues to inform my teaching and research in the English Department. My passion for very old books is only half my story, however.   On the way to my graduate degree I taught English at the University of Central Bohemia, worked in Ireland herding goats, and on the editorial staff at HarperCollins in New York. When I did arrive at graduate school to study medieval literature, I also found myself drawn to the work going on in writing programs, and particularly in Writing Centers. In the room that housed the Writing Center at Notre Dame I discovered a rush of interesting conversations all going on at once – from philosophy to history to physics – and all somehow related to writing. I realized I had found a kind of secret that was trying not to be a secret: Writing Centers are these wonderfully intellectual, interdisciplinary spaces, sometimes hushed, sometimes raucous, always engaging, and I was hooked. I spent the last year of my degree finishing my dissertation and working on a Writing Center project that fostered a high-school/university partnership in South Bend. I feel fortunate to be a "free-range" medievalist, with opportunities to think about the role of writing across the full breadth of the curriculum. I primarily focus on our undergraduate staff and tutoring services – precisely the place where I first heard the buzz of ideas that turned out to be about students and writing. I hope you'll come in with your own questions, ideas and writing: we'll talk.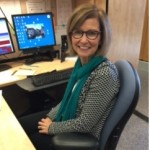 Margie Ouimette
Program Assistant
Margie began working at UConn in 2007, after working at Eastern Connecticut State University and the University of Southern California. She enjoys the busy pace of the Writing Center and the broad range of interests and backgrounds each tutor brings to the writing center. It's really exciting listening to tutors and writers discuss their writing and she hopes you will make an appointment and come see what we do!
Chris
Assistant Director/High School Outreach Coordinator
Ph.D Candidate, English

As a student of rhetoric and composition, Chris is interested in community engaged scholarship as well as writing center studies and how they intersect. He began as a writing center tutor/administrator at the New York University Tandon School of Engineering while completing an MA in literature at NYU. Chris taught first year writing at Long Island University's Brooklyn campus while completing an MA in rhetoric and composition there,  and has also taught at UConn and other Connecticut State Colleges.
Gabe
Assistant Director
Ph.D Candidate, English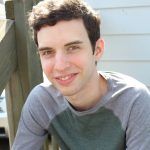 Gabe studies rhetoric and composition and is in his second year of his PhD program. Besides writing centers, his research interests include multimodal literacies, graduate student writing, and writing across the curriculum. Before working in UConn's Writing Center, Gabe taught writing to First-Year Writing courses at UConn and to graduate social work students at Rhode Island College. He enjoys hiking and making art, and has a passion for playing board games.
Mauri
Coordinator for Graduate Writing Support
Graduate Student, Natural Resource and the Environment
Mauri is a PhD candidate in the department of Natural Resource and the Environment. While her research background is in avian ecology, her dissertation will focus on conservation planning topics related to landscape ecology and exurban ecosystems. Mauri was a student-athlete at Virginia Tech, where she played soccer and completed a B.S. in Biology. She also received an M.S. from Ohio State studying the breeding ecology of Northern bobwhite. She is dedicated to teaching, whether it be youth soccer or Intro Biology courses, and is excited to be continuing with the UConn Writing Center this year. In her spare time, she enjoys running, watching and playing soccer, hanging with her dog Pip and/or human friends, and watching Big Bang Theory marathons on TV.
Chris W.
Graduate Student
Curriculum and Instruction
Chris is a doctoral student in Curriculum and Instruction and his research interests include adolescent literacy and struggling readers. He has a particular interest in reading comprehension in students with autism spectrum disorders. Previously, he earned a BA in cognitive science and history at Hampshire College and an MA in Special Education at UCONN. Prior to coming to UCONN, Chris was a Humanities Instructor and Residential Dean at Franklin Academy, a boarding school for high school students with Autism Spectrum Disorders and Non-Verbal Learning Disabilities. At Franklin, he taught classes in American history, literature, songwriting, social justice and also served as an advisor to seniors and post-graduate students. When away from work and studies Chris enjoys gardening, hiking, cooking and reading things unrelated to his studies. He lives in East Haddam, CT with his wife, son and dog.

Corynne
Graduate Student
Molecular and Cellular Biology

Corynne is a fourth year PhD student in the Molecular and Cellular Biology department. She is very excited to kick off her first year working for the writing center. She obtained her BS in chemistry and biology from Saint Michael's College, a small liberal arts school in Vermont. While in school, she interned at Green Mountain Antibodies, a small company where she gained much of her technical skill prior to graduate school. Her doctoral thesis will explore the assemble mechanism of P22, a bacteriophage. Away from the lab, she loves adventure in the great outdoors hiking, biking, and running. She can often be found enjoying farm life, petting donkeys and goats or tracking down mischief chickens.
Shannon
Graduate Student
English
Shannon studies twentieth and twenty-first century American literature and is currently in the second year of her master's degree in English. Along with tutoring, she is also an instructor of First-Year Writing here at UConn. Previously, Shannon earned her BA from the University of Maryland, where she was also a writing center tutor. When not working, she enjoys playing with her cats and training for long-distance road races.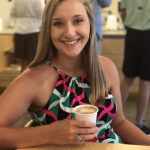 Anna
Junior
Finance/History
"Anna from Alabama" is a strong believer in bottomless coffee and multi-color highlighters for her endless to-do lists in her hourly planner.  A proud sister of Alpha Chi Omega, Anna is heavily involved in UConn's Panhellenic Community as the President of UNITE, and looks forward to victory with her chapter's intramural flag-football and volleyball teams. In her spare time, Anna hopes to memorize her LSAT study book and figure out how to block all possible sunlight from entering the blinds in her room in the morning. Before working at The Writing Center, Anna loved her mentoring positions in both UConn Connects and the First Year Experience program.  Before settling into the legal career, Anna hopes to write a children's book worthy of its place on the shelf of her favorites: Holes, The Number Devil: A Mathematical Adventure, and Henry and Mudge and the Funny Lunch.
Anneliese
Sophomore
Biological Sciences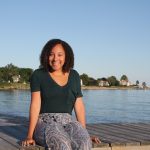 Anneliese is a sophomore Honors student majoring in Biological Sciences on the pre-med track. She hopes to attend medical school and become a pediatrician focusing on children with disabilities. In addition to working at the Writing Center, she is involved in the fitness group CHAARG and the Minority Association for Pre-Med Students. She also loves swimming, yoga, Netflix, and, of course, dogs. If you enjoy reading or music, she has an extensive list of book and Spotify playlist recommendations for you.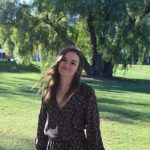 Brenna
Junior
Digital Marketing and Analytics/International Studies
Brenna is a Marketing major with a concentration in Digital Marketing and Analytics and a minor in International Studies. She is very interested in history, human behavior, culture and international relations, and hopes to combine her varied interests into a meaningful and enlightening career. She volunteers as a conversation partner for international students here at UConn, and besides studying in her second home, Homer B., Brenna enjoys staying fit, watching football, traveling, eating ice cream, and avoiding Game of Thrones spoilers because she is severely behind.
Dan
Senior
English/Political Science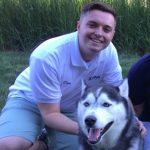 An English and Political Science double major, Dan  plans on attending grad school next year to get his Ph.D. in English, focusing primarily on identity politics in literary adaptation. Outside of the Writing Center, Dan is a mentor for The Major Experience and he also serves as the Chief of Staff for the UConn Model United Nations conference. In his spare time, he enjoys playing tennis, listening to music, and watching HGTV or Food Network for hours on end.
Dhruv
Junior
Molecular & Cell Biology/Creative Writing

Dhruv is from South Windsor, Connecticut. A third-year Honors student studying Molecular and Cell Biology and pursuing a Concentration in Creative Writing, he aims to be a physician and an author.  Dhruv spends his time working in a Neuroengineering Research Lab, running the Kidney Disease Screening and Awareness Program on campus, being a team leader on the Honors Across State Borders alternative break, and advocating with Asha for Education. He also enjoys poetry, adventures, and Taco Bell. He's excited to start tutoring this year. Say Hi if you see him around campus after your session!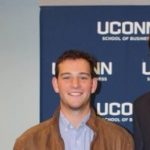 Joe
Senior
Marketing
First things first, "Hot in Here" by Nelly is Joe's 4th choice for a go-to Karaoke song, behind Elton John's "I Guess That's Why They Call It The Blues," Eminem's "Without Me," and Nickelback's "Rock Star." Beyond Karaoke, Joe has keen interests in international politics and writing. In addition to tutoring at the Writing Center, he captains the UConn Club Soccer Team and interns for Democratic Senator Chris Murphy in Hartford. He enjoys hiking national parks, traveling, and being exceptionally average at playing the guitar.
Jose
Senior
Graphic Design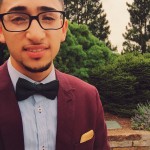 Jose Angel Ortiz Jr. is a Senior studying graphic design in the School of Fine Arts. He enjoys experimenting with different methods of creating visual media as well as producing/recording music. He loves to travel and hike. His favorite vegetable is a tomato. Jose hopes to one day own a design-consulting firm in NYC doing independent studio work for fashion and media clients.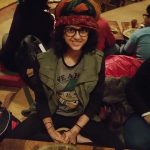 Karma
Junior
Nursing
Karma is a junior with dreams of being a nurse practitioner. Later in her career she'll pursue a PhD and teach as an elderly (but enthusiastic) professor. When she's not busy fighting for LGBT+ rights or being a Learning Community Ambassador, she enjoys playing tabletop/video games, writing creative pieces, and eating a lot of clementines. Karma's tutoring style is casual, comfortable, and minimalist—it involves lots of questions to guide students in developing their writing skills. Her goal is for all to leave sessions with a sense of direction and accomplishment!
.
Katrina
Senior
Cognitive Science/Psychology/Linguistics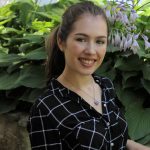 Katrina is a senior honors student who is double majoring in cognitive science and psychology with a minor in linguistics. She hopes to go to graduate school to study how language affects social interactions and perception. When she's not busy in her research lab or helping students at the Writing Center, she loves to read, play the flute, play games with her friends, and rewatch Parks & Rec.
Katie
Junior
Secondary English Education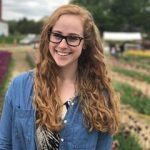 Katie is a Junior Honors student studying English and Secondary English Education. She is the Political Director of UConn Future Educators and the Vice President of the Teacher Education Student Association. She's also actively involved in research in her field and as an Editorial Assistant for the Journal of Social Science and Medicine. Katie is passionate about education and aspires to work as an advocate in education politics after being a high school English teacher. When not at the Writing Center, Katie enjoys reading and getting coffee with friends.
Kaylee
Senior
English/Secondary Education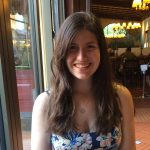 Kaylee is majoring in English and Secondary English Education with a concentration in Creative Writing. This is her second year at the Storrs Writing Center but she has worked at Avery Point's tutoring center since her freshman year. She looks forward to teaching middle and high school students working with a wide array of literature and writing techniques. Beyond the Writing Center you can find Kaylee reading, hiking, and playing with her puppies Milly and Hugo.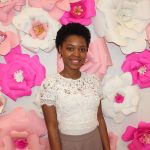 Kerryan
Junior
Molecular & Cellular Biology/Urban & Community Studies
Kerryan is a third-year Molecular and Cellular Biology major with a minor in Urban and Community Studies. She is a Student Support Services Student and participated in the McNair Fellows program. While busy as president of the West Indian Student Organization and secretary of the African American Professionals Association, Kerryan is super excited to extend more of her time at the Writing Center as a first-year tutor. Her strengths include STEM related papers as well as writing in the humanities and social sciences.
Kharl
Junior
Economics/Human Rights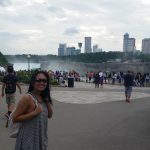 Kharl is from West Haven, Connecticut, and is majoring in both economics and human rights. She is interested in going to law school and possibly publishing her own novel one day. She runs the UConnPIRG Affordable Textbooks campaign and is the UConn Mock Trial Society President. A few of her favorite things are penguins, Doctor Who, and long walks on the beach in mild temperatures.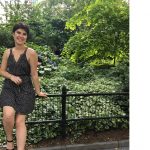 Lizz
Junior
Theatre Studies/English
Lizz is a Junior majoring in Theatre Studies with a focus in playwriting and minoring in English. She is eager to begin her first year as a Writing Center tutor! You can often find her helping out with rehearsals for shows at the Connecticut Repertory Theatre. In her free time, Lizz likes to work on plays, see new shows in New York or Boston, and go on mini road trips to find local coffee shops (her favorite is Dobra Tea in Northampton, MA).
Nick
Senior
Ecology and Evolutionary Biology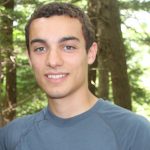 Nick is a senior majoring in ecology and evolutionary biology. Partial to birds, he conducts research on how they disperse an invasive insect called hemlock woolly adelgid by carrying the bugs on their feathers. He also serves as president of the birding club. Nick enjoys the peer-review process for scientific writing during UConn Bird Lab discussions, so he is excited to engage in this work at the Writing Center. His goal is to teach students how to develop their ideas through conversation. In his spare time, Nick likes to run, swim, and revive his high school French skills.
Odia

Junior
Cognitive Science/Political Science
Odia is a junior Honors Student pursuing a dual degree in Cognitive Science and Political Science. She aspires to be an epidemiologist, and eventually a policy maker. On campus, Odia serves as secretary for the African Student Association and Vice President for Sisters Inspiring Sisters. Beyond her classes and involvement, Odia spends her free time writing novels, engaging in the performing arts, and above all, sitting in a room with all of her friends as they windowshop online.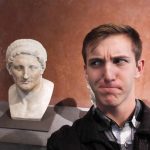 Philip
Senior
Biological Sciences/Music
Deeply interested in the medical field, Phil has passionately taken an interdisciplinary approach to his undergraduate career. He conducts research in a microbiology lab on campus, has done an independent study exploring medical narratives and depictions of medicine in literature, and is a Reiki practitioner for Windham Hospital. Outside of his premedical studies, Phil can be found brewing, purchasing, drinking, and celebrating loose leaf tea; going for medium length runs; and trying to learn songs from videogames on the piano.
Ruth
Graduate Student
English
Ruth is a third-year MA/PhD student in the English department. She focuses on rhetoric and composition, and she's specifically interested in classical rhetoric and the ways it connects with digital communication and the first-year writing classroom. She comes into the Writing Center with experience in both academic and creative writing and hopes to be able to connect strategies from both in her own writing and in her tutoring. This is her first semester in the UConn Writing Center, though she worked for two years in the center at Pepperdine University before moving cross-country for graduate school. In her free time (not that grad students have much of that), she enjoys listening to and performing music, reading Hemingway novels, and drinking strong coffee.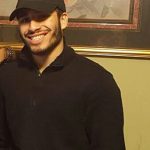 Ryan
Senior
Molecular & Cell Biology/Psychology
Ryan is starting his senior year double majoring in molecular and cell biology and psychology, on the pre-med tract. After college, he plans to attend medical school, where he will start down the path of becoming a surgical oncologist. In his spare time, Ryan enjoys participating in community service projects, and powerlifting. He ultimately wants to return home to Hartford to create or fund projects geared toward the betterment of the community. Ryan is extremely excited to be starting another year as a member of the Writing Center.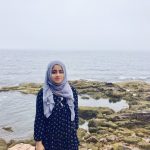 Sana
Senior
Biomedical Engineering/Material Science Engineering
Sana is a senior honors student majoring in biomedical engineering and minoring in material science engineering. She loves to read and write and volunteers for relief and charity organizations on the weekends. She has co-authored two biomedical book chapters and had a short story published in the Connecticut Student Writers Magazine. When she's not in the lab, Sana enjoys painting, kayaking, and playing badminton.
Shauna
Senior
Allied Health

Shauna is a  senior studying both Allied Health and Speech, Language, and Hearing. She is actively involved in the Public Health Learning Community and likes to run, free write, and read poems by Walt Whitman and Edgar Allen Poe—as well many contemporary authors. She also makes time for Netflix. While most of her academic interests are in the sciences, Shauna's love for writing and helping people brought her to the Writing Center.
Sierra
Senior
Secondary Education

Greetings writers! I'm Sierra from Manchester CT, and I'm majoring in Secondary Education. I was a tutor at the West Hartford regional campus Writing Center for three semesters, and I'm more than excited to contribute my time and experience here. This past summer, I was an orientation leader for incoming freshman and transfer students at the West Hartford campus, and I also learned how to play tennis among other fun things. My personal goals for this academic year are to learn as much as I can from all of my classes, read the entire Harry Potter series, and become a yogi. After graduation I hope to travel around other countries before perusing my career goals.
Syifa
Senior
Physiology and Neurobiology/Sociology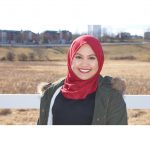 Syifa is a first-year tutor at the Writing Center and is excited to work with students across all disciplines. She hails from Jakarta, Indonesia (her birth town), but was raised in Northborough, MA. She is a HUGE Boston sports fan (Patriots especially) and almost got kicked out of TD Garden one time while watching a Celtics game for screaming Kevin Garnett's name too loud. Aside from being a sports fanatic, Syifa is also one of two self-proclaimed UConn Dairy Bar Queens (the second being her best friend). She has tried all the flavors at the Dairy Bar. Her seasonal favorites are pumpkin and coconut, and her all-time favorite is chocolate brownie fudge. In addition to tutoring, Syifa is a Resident Assistant at East Campus #EastIsBeast and is president of Sigma Theta Alpha, her pre-healthcare fraternity. She loves hiking, food, horror movies, and hopes to be a physician scientist one day. If you see her around campus, be sure to say hi! If she doesn't respond, it's probably because you just saw her doppelgänger, aka her little sister who is a first-year at UConn.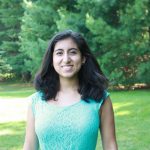 Yasmine
Sophomore
Business Management/Digital Arts
Yasmine is a second-year Honors student studying Business Management and Digital Arts. She is interested in working in the media business, but she'd be happy working anywhere—as long as she's the boss. In addition to working at the Writing Center, she is a photographer for the Department of Student Activities and Secretary of the Business Management Society. In her free time, Yasmine likes to watch movies, play soccer, and go to Broadway shows. She is also an avid fan of cookies and snakes in party hats.
Cindy
Receptionist
Senior-Biology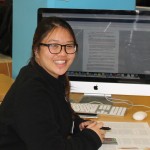 Cindy is a senior majoring in Biology and is a pre-med student. Though she has a few more years, she hopes to go to medical school to continue her studies and become a medical examiner. Since coming to UConn, Cindy has also developed an interest in accounting and is considering pursuing an additional degree. Before moving from California to Connecticut for school, Cindy was involved in her church and school choirs and played the violin and clarinet. She enjoys watching crime-related shows, such as Chicago PD, Law and Order SVU, and CSI. In California, she participated in many volunteer events, raising money for breast cancer research and volunteering at the local hospital. She hopes to become more involved in programs at UConn over the next few years!
Mindy
Receptionist
Senior-Elementary Education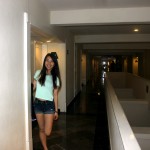 Mindy is a senior in the NEAG School of Education, as well as the Honors program. She has been in Connecticut for most of her life, but she loves to travel and explore new states and countries whenever possible. This summer, she was lucky enough to visit New Jersey, New York and Canada. She has a love for the city and hopes to move there after graduation. Outside of school, she is an avid runner and spends much of her free time running though the trails on campus or walking around Horsebarn Hill.
Nicole
Receptionist
Sophomore-Computer Science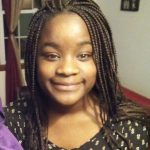 Nicole is a sophomore majoring in Computer Science. She is a part of the Honors Program and is looking to pursue a minor in business and possibly American Sign Language. She has an interest in any and all music and is always looking for a read that will catch her attention immediately. As for non-academic activities, Nicole likes to volunteer her time to community organizations and always tries to donate bimonthly to the Red Cross. It is Nicole's goal in life to just always try and enjoy life day to day.