Tutors
Anushka is an aspiring pre-med student, hoping to pursue a career in surgery. She often participates in clubs such as AMSA, Pre-Med Society, and STEMTalk Magazine. She is passionate about scientific writing and journalism and uses her membership in these clubs to pursue those writing styles. When she's not participating and promoting the pre-med clubs she's part of, she's letting loose and dancing with UConn's Bollywood-fusion dance team, Surya. You can also find her in the library most of the time studying, discovering new music, playing sudoku, and enjoying a large coffee.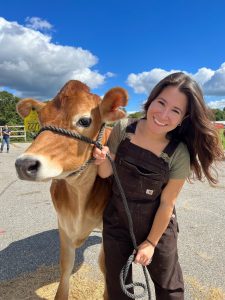 Bridget  
Sophomore 
Animal Science  
Bridget is a recent transfer student from the UConn Stamford campus focused on a pre-veterinary track. At home, Bridget volunteers as an EMT and works at a local veterinary hospital. She is a proud pet parent to her three dogs, Peanut, Maple, Macho, and chameleon, Leo.  When she is not working or studying, you'll find her reading, spending too many hours on Tik Tok, or trying to befriend the next animal she sees.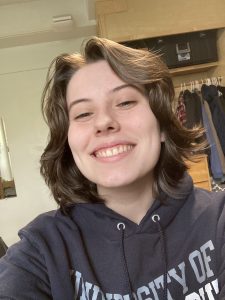 Charlie 
Junior 
English/American Sign Language Interpreting 
Charlie is an avid writer, reader, and enthusiast of language in all forms, and is excited to have the opportunity to tutor with the Writing Center. He is a four-times published author of short fiction and aspires to further publication, in short stories and in novel writing. Elsewhere, you may find him working with the ASL Club as their secretary, ice skating, or spending time with friends. Charlie is fluent in English and is currently taking advanced classes in American Sign Language, and is happy to work with any Deaf or hard of hearing individuals who would prefer to use ASL during a tutoring session.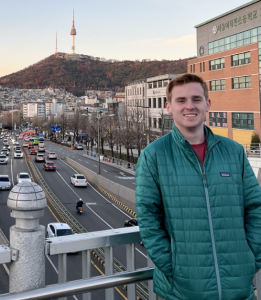 Colman
Junior
Economics/Chinese
Colman is a second-year tutor at the Writing Center and recently completed an exchange semester in Singapore, where he was able to immerse himself in the local culture of Singapore and travel around Southeast Asia. Having studied Mandarin for several years, he also spent a summer living in Suzhou, China for an intensive Chinese language program. These experiences have given him a unique perspective on language and communication, which he brings to his work at the writing center. Outside of tutoring and schoolwork, Colman enjoys reading, hiking, and watching the Mets. He is looking forward to being back at the Writing Center this semester in advance of beginning his thesis in the fall.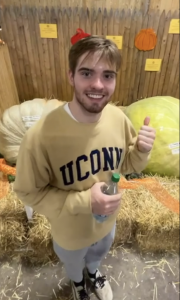 Connor 
Junior 
English / Psychological Sciences 
H e l l o  e v e r y b o d y. I transferred from UConn Stamford, and I am from Orange, Connecticut. We will have a great time "writing" your wrongs and working through the writing process. You can think of me as a lovable mother figure working with you to organize your closet—I might not wear those fishnet stockings anymore, but you wear whatever you are comfortable in. I enjoy creative writing and reading literary fiction—especially short-form prose and joke books! Other than what you might expect from a writing tutor, I get my silly little kicks from nature and physical activities, such as, but not limited to, weight training, rock climbing, hiking, kayaking, sightseeing, and skiing. G o o d b y e  e v e r y b o d y.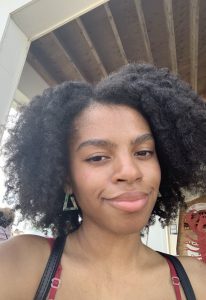 Danicia
Senior
English
Danicia is from Bloomfield, CT. She is minoring in Urban and Community Studies as well as Women's, Gender, and Sexuality Studies. This will be her third year tutoring. Her academic interests include Black lesbian experiences and the queer experience. After graduation she plans to travel to Germany and receive her Masters in English Studies at the University of Münster or become a teacher's assistant. Outside of school she is either writing poetry, thrifting, or listening to Rammstein.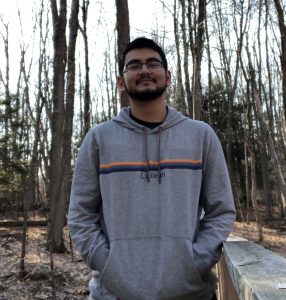 Emile
Senior
Communication and Linguistics/Psychology
Emile is from  Windsor, Connecticut, interested in media and language. He has been passionate about writing since high school. Emile would one day like to write a book or direct a movie, as he enjoys working creatively. He also co-hosts a radio show on WHUS with a few of his friends. He enjoys traveling, watching films, playing video games, and discovering new places to eat.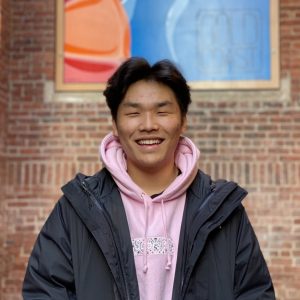 Erik
Senior
Physiology and Neurobiology/Economics
Hailing from the distant town of Storrs, Erik is interested in the intersectionality of medicine and business in a modern global economy, with hopes that these interests will culminate in a career in healthcare management. On campus, he serves on the CLAS Student Leadership Board, serves as a Peer Research Ambassador for the Office of Undergraduate Research, and on the e-board of the UConn Human Rights Symposium. In his free time, you can catch Erik jamming to Steve Lacy, stealing Tabasco bottles from Chipotle, struggling to snowboard, or playing soccer with friends!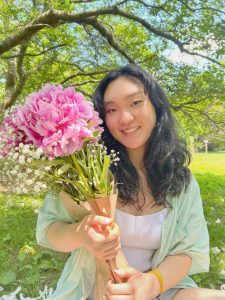 Eunice 
Sophomore 
Psychological Studies/Asian American Studies 
A true Jersey girl from East Brunswick, NJ, Eunice is passionate about exploring the impact of culture/sociocultural influences on mental health, specifically that of Asian/Asian American culture. Outside of the W Center, you can find her singing in her acapella group The Hus-keys (haha get it), promoting HuskyTHON as a Captain on the Hospital Relations Team and the DEI Committee, or working on her research on the impacts of Covid-19 hate crimes on Asian American youth's identity development. In her free time, Eunice loves talking to her plants, discovering new music artists, and journaling. Eunice is also able to speak Korean and Spanish and would love to talk with others who are willing and able to speak these languages as well! 유니스는 한국말로도 편하게 개인교사를 할수있고 UConn에서 항상 같은 한국인들을 찾고있어요! También, Eunice puede hablar y dar clases particulares en espanol. Ella siempre está buscando oportunidades para hablar en español con otras personas y aprender más sobre español.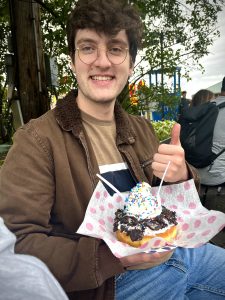 Jackson
Junior 
English/Linguistics 
With a love of writing that spans from creative fiction to critical essays, Jackson approaches the subject as both craft and art.  Despite the hours spent reviewing and editing research papers on Schoenberg's Das Buch der hängenden Gärten or the trends of early-Romantic text-setting, he would love to read about just about anything!  Bring what you're working on to him if you're excited to dig into efficient syntaxes and isomorphic writing… or to just submit the paper before 11:59.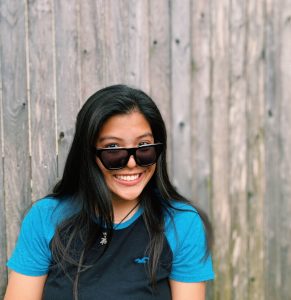 Jessie
Senior
Molecular and Cell Biology & Sociology
Originally from Massachusetts, Jessie is a true Boston's fan at heart and loves to explore the city for the best iced coffee (yes, all year long) in her free time. To balance her academics, she takes on the role of serving as President for her sorority, Alpha Epsilon Phi, and works as a student ambassador for the Asian American Cultural Center. One of her favorite things to do is creating content as a Pentel and Coca-Cola Campus Ambassador through hosting events, free samplings, and capturing the best moments on social media!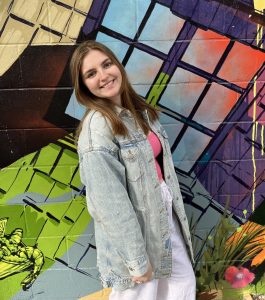 Kayleigh 
Junior 
Political Science and History/French 
Originally from Albany, New York, Kayleigh could not be happier exploring all that UConn has to offer. As an avid writer for Her Campus at UConn, she is passionate about writing articles regarding the current state of the world as well as what's happening here in Storrs. In her free time, Kayleigh enjoys watching nostalgic movies, practicing French, spending quality time with friends, and visiting museums.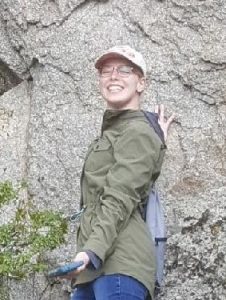 Laura
Senior
Journalism
A paper over test kind of gal, Laura is an enthusiast for all things writing. Whether she's working on a local news article, a fictional story, or a political essay; most of her days pass by with the sound of a keyboard clicking. When the opportunity strikes, Laura loves to spend her time hiking or paddleboarding, as well as taking countless nature photos or reading a classic novel.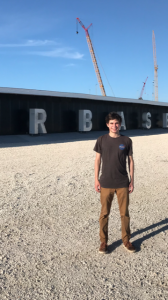 Liam
Senior
Mechanical Engineering/English
Hi everyone, welcome to the Writing Center! In addition to my engineering major, I minor in English and enjoy taking computer science and philosophy courses. Outside of the classroom, I lead the UConn Propulsive Landing rocketry team and run with the UConn Running club. I plan to pursue a career in the space industry after my studies, with a focus on flight control systems. During my free time I am probably reading, drinking coffee, or watching sports.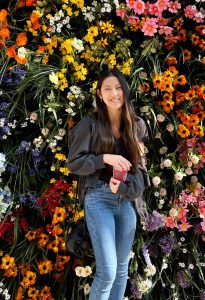 Liliana 
Junior 
Molecular & Cell Biology and Psychology 
A lover of all things creative, Liliana is always looking for new crafts and ways to spark her curiosity—her favorites: calligraphy and photography. She grew up in Waterford, CT and has two loving calicos, Willow and Sage. Aside from being a writing tutor, she is also a research assistant in the Garr-Schultz lab where she conducts research on identity, gender, and representation. In her free time, you can find Liliana seeing a show (she loves NYC for Broadway and ballet!), hanging out with friends, or looking for the next best place for açaí bowls! 
Lizzy 
Senior 
Latino Studies/Africana Studies 
In addition to her studies, Lizzy partakes in the 4+1 fast-track program towards a master's in Public Administration with the hopes of bridging the gaps that exist between inequitable policy and communities of color. Outside of her busy academic life, you can find her around campus working at the ResLife Office in Whitney Hall or hosting educational and social events with her sorority sisters of Lambda Theta Alpha, Latin Sorority Incorporated. She loves traveling, trying new foods, and dabbling in photography (particularly with a polaroid in hand).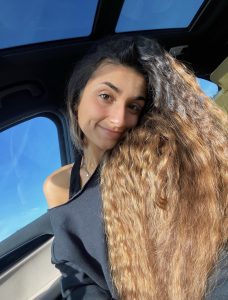 Melisa 
Junior
Political Science/Pre-Law
Cowtown holds a special place in Melisa's heart not only because it is where she goes to school, but also because it is where she calls home. Her real name is Melisa, but she is often called Mel. Being only an arm's reach away from her family at school is one of her favorite aspects of being at UConn. Melisa has always been captivated by the inner workings of politics and law, hoping that one day her passion and dedication will lead her to study law full time in law school. On campus, she is a part of a sorority, alongside being an AAC mentor, a member of Law Society, Women in Law, and America Reads. Melisa is fluent in Turkish as well as English and is willing to work with writers in both languages. In her free time, you can find Melisa at the gym, jamming to music of all sorts, skiing down the slopes, or grabbing coffee with her friends!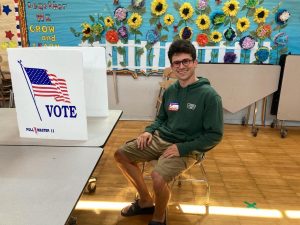 Noah 
Senior 
Political Science & Philosophy 
Noah loves learning about philosophy and political theory. Outside of his classes, one of his favorite things to do is to spend time in the woods and climb rocks. He also spends lots of time reading books, cooking, and riding his bike. 
Savannah  
Junior  
From one cow town to another, Savannah is from North Stonington, CT and transferred to Storrs her sophomore year. She is pursuing a degree in secondary English education and is a member of the NEAG School of Education. She hopes to one day become an English professor but, in the meantime, enjoys elaborate discussions of poetry and debating the endings of novels. As a member of Alpha Chi Omega, she enjoys volunteering and serving as an academic mentor, as well as being a chair for the intellectual development committee. You can find her reading on the lawn on any sunny day that is over 60° or hiking the trails by the Fenton River.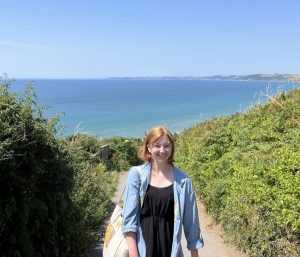 Sophie
Senior 
English 
This is Sophie's second year tutoring in the Writing Center. Aside from majoring in English, she is minoring in WGSS and pursuing a concentration in creative writing. She has had her poetry published in two undergraduate literary journals. Outside of work and school, she can usually be found reading, eating ice cream, or obsessing over celebrity drama. After graduation, she hopes to travel and pursue a book-related career. 
Xiao Xin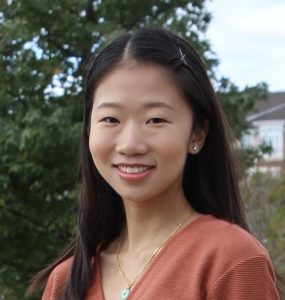 Junior
History/Political Science

Immigrated to West Hartford, CT at the age of 5, Xiao Xin is fascinated by the interconnectedness of the world through global migration and the endless push/pull factors that causes individuals to leave their home country. In the future, her goal is to go to law school and specialize in immigration law. As of now, Xiao Xin is excited to return to the W Center and looks forward to conversing with fellow writers. Xiao Xin is fluent in Cantonese and has limited working proficiency in Mandarin, and is happy to work with writers in these languages as well as English. If you are not able to find her hidden away on the 2nd floor of the library writing essays, you will see her purchasing a dirty iced chai with oat milk at Bookworms to fuel her love for coffee.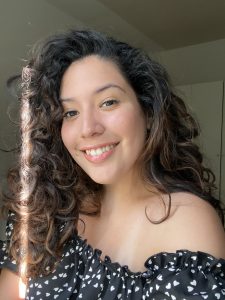 Yamilex
Senior 
HDFS/Psychology 
Yamilex is excited to be returning to the Writing Center as a veteran tutor. Beyond being a tutor at the Writing Center, she also works in the Fellows Program with First Year Writing. Outside of the center, you can usually find her around campus with the Ecuadorian Student Association or singing with Hus-Keys A Cappella. Her other hobbies include the performing arts, thrifting, and traveling.
Receptionists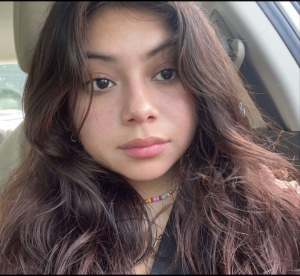 Ruth
Receptionist/Social Media Chair
Sophomore
Psychology
Hi! My name is Ruth Salazar, and I am a sophomore majoring in Psychological Sciences. I am from Bridgeport, CT but originally a New Yorker. I love reading in my free time, taking hikes, and hanging out with my dogs. I hope to become a children's therapist in my hometown in New York.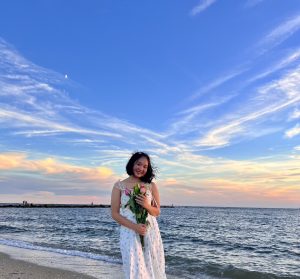 Chelcy  
Junior
Human Development and Family Sciences (HDFS) 
Born in a Refugee Camp in Thailand, Chelcy immigrated to the United States in 2013. Since then, Chelcy has been in Connecticut. She enjoys traveling and exploring various parts of Connecticut. She also likes to read and listen to music. Chelcy wants to work in Public Health in the future. Her goal is that one day, she will be able to go back to the refugee camp where she was born and help people who are in need help. Chelcy speaks both Karen and English and am happy to speak with writing center visitors in either language.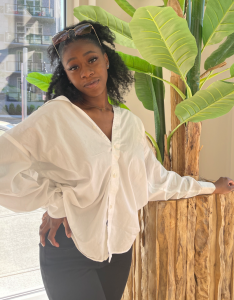 Kayvona  
Sophomore
Physiology and Neurobiology / Women's, Gender, Sexuality Studies & Sociology  
Passionate about understanding trauma and the effects it has on its central nervous system, Kayvona enjoys researching the human body and developing new questions on why things are the way they are in society. She loves advocating for the rights of all with an intersexual view and informing others of the importance of looking through life from an abundant perspective. Her obsession with coffee will be one way to find her around campus easily whether that be Starbucks or Dunkin.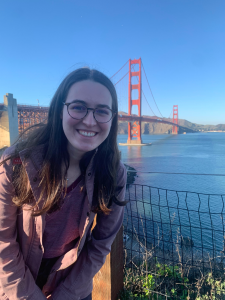 Noelle
Senior
Pathobiology 
Noelle is from North Greenbush, NY. She has been a member of the UConn Club Sailing team for 3 years and loves being out on the water for sailing, kayaking or paddle boarding. She also enjoys baking, playing board games, traveling and watching UConn Women's Basketball games. She is a certified EMT and planning to go on to PA school a few years after graduation.
Graduate Tutors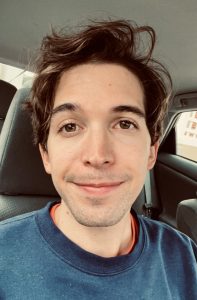 JD
Graduate Student
Ph.D. Candidate, Molecular and Cell Biology; MPH Candidate
JD is a science writer and educator with a passion for making complex scientific concepts accessible and engaging. He has written for the YouTube show SciShow and co-authored a series produced by Crash Course and the American Public Health Association called "That's Public Health." At UConn, JD has both taught and worked on the curriculum for BIOL 1107 (intro. biology for STEM majors) and the UConn MCAT Preparation Course. He also wrote the section on "Lab Report Format" in the BIOL 1107 lab manual. JD brings his experience teaching and communicating complex scientific ideas to the Writing Center where he strives to help people in any field accomplish their writing goals. When he's not at the writing center, JD enjoys long bike rides, rock climbing, re-listening to The Expanse audiobooks, writing letters to his congressional representatives, reading Borges's short stories, and keeping his Spanish sharp on Duolingo.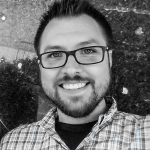 Kyle
Graduate Student
Ph D. Candidate, English
Kyle is a PhD student in the English department, specializing in rhetoric and composition. He's particularly interested in the rhetoric of science, ecocriticism (the interdisciplinary study of literature and its intersections with environment), urban ecology, and science writing. His other interests include writing center studies, literacy studies, writing across the curriculum (WAC), translingualism, and technical writing. Kyle also works as a writing instructor, teaching First-Year Writing courses here at UConn; prior to that he worked as a technical writer and illustrator. He doesn't do anything in his free time, mostly because graduate students don't have free time.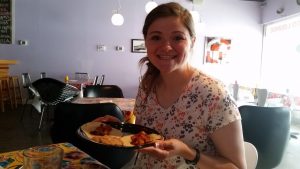 Sophie
Graduate Student
Ph.D Candidate, English

Sophie studies the intersection of critical thinking and creativity. She loves to combine creative writing with academic work. This interest has led her to gravitate toward narrative methodologies in her research. Beyond the academic sphere, Sophie is interested in tacos, painting, and farmers markets. She is also obsessed with blueberries.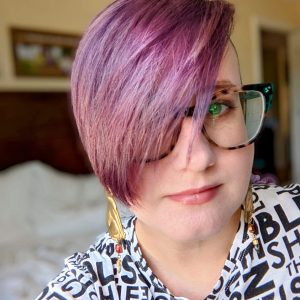 Kathryn Warrender-Hill
Graduate Student
PhD Candidate, English
Kathryn is returning to the UConn Writing Center after spending two years as an Assistant Director in UConn's First-Year Writing Program. Kathryn is a former administrator in the UConn writing center and has been tutoring writing since 2012 at various institutions. Tutoring is her favorite form of education, since it allows her to respond to the specific needs and interests of individuals. In her graduate work, Kathryn studies the relationship between writing and technology, but also likes projects that focus on writing pedagogy, UDL, and multimodal composition. Outside of school, Kathryn is a proud plant parent to over 50+ potted plants at home. She enjoys going outside to hike, kayak, and ski (in the winter months) and is obsessed with her two cats, Katze and Koshka.  
Dalton is rejoining the other Writing Center staff for his second year as a tutor at the Storrs campus. Although he just recently graduated in May 2022, he is looking forward to staying connected with the supportive community of fellow writers and educators within the Center. Starting this year, Dalton will be working as a student teacher at Windham High School in Willimantic. He helps teach Freshmen English and Senior Honors Literature courses alongside lending a hand at the High School's own Writing Center. When not in classes (as a teacher or student), Dalton loves to explore nature and have adventures, having been to 6 national parks from Maine to California this year alone and having dabbled in skydiving and cliff-jumping. Dalton is a proud Type-1 Diabetic of over 12 years and Husky of 5 years. He fences foil on the UConn club team and is a huge fan of movies even if he doesn't have time to watch them.
Graduate Administrative Staff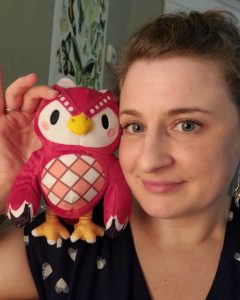 Psyche (on leave until March 30, 2023)
Coordinator for Graduate Writing Support
Ph.D. Candidate, English

This is Psyche's second year as our Graduate Writing Coordinator. She loves working with graduate students and is very enthusiastic about supporting anxious writers (because she is an anxious writer!). Her research is in Writing Studies and Disability Studies, and she is the co-editor of the Anti-Ableist Composition blog. She cares for the two most magnificent cats in the universe, loves the woods, and entertains herself caring for and propagating houseplants.
High School Outreach Coordinator
5th Year I/BM Education, Curriculum and Instruction  
Julianna recently graduated with a bachelor's in English and in English Secondary Education in the Neag School of Education I/BM program. They are now the graduate assistant and high school outreach coordinator! They identify as non-binary and use they/them pronouns. Julianna hails from Bristol, CT, has a three-year-old nephew named Luca (who calls them "Bean"), and a beautiful cat named Dorian Gray. This is their third year as a writing tutor, and they enjoy learning from every student they come across. When not in class or working, you can find them in a forest, in a theater, or in the city. Julianna is a queer writer committed to social justice, LGBTQIA+ rights, equity-centered trauma informed teaching, and mental health advocacy.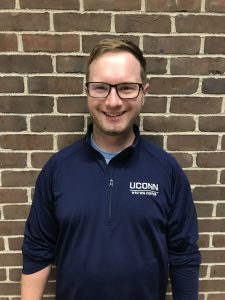 Robert
Coordinator for Graduate Writing Support
PhD Candidate, German Studies 
A native of Poland, Robert has always been mesmerised by foreign languages and cultures which led him to study German, Russian and Linguistics at the University of Warsaw. After travelling the world for over a decade and teaching German and English both in Europe and in South America, he came to Connecticut to pursue his PhD in German Studies at UConn. His research focuses on the perception of different accents among language learners. Robert also developed a strong interest in teaching Writing, which led him to join the Writing Center at UConn. Robert speaks and tutors in Polish, German, Russian, Spanish and English. You can meet him outside of the campus cycling through Connecticut's backroads. 
Administrative Staff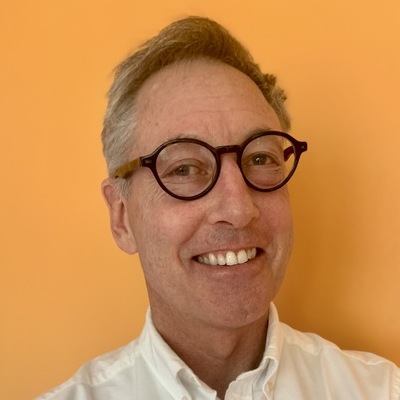 Tom Deans
Director, Writing Center
I divide my time between the Writing Center the English Department, where I teach undergrad and grad courses in writing studies. Before coming to UConn in 2005, I was founding director of an interdisciplinary writing program at Haverford College, and before that was on the faculty at Kansas State. I co-edit the Oxford Brief Guides to Writing in the Disciplines and have published academic books and articles on a variety of topics, including community-based writing, writing across the curriculum, writing centers, science writing, prose style, pragmatism, early modern literature, and representations of literacy in sacred texts. I collaborate with colleagues across UConn to improve how writing gets valued and taught here, and more recently I've worked with Ugandan universities on building writing programs there.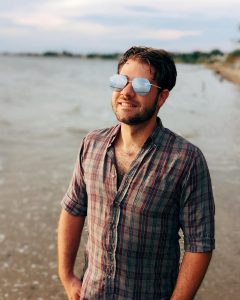 Alex Menrisky
Associate Director, Writing Center
In addition to working with the Writing Center, I'm an Assistant Professor in the Department of English, where I teach undergraduate courses and graduate seminars in environmental rhetoric, literary environmentalism, and writing. Previously I taught first-year and advanced research-based writing at the University of Massachusetts Dartmouth and tutored in the writing center at the University of Kentucky (where I also taught multimodal and community-based writing). Before (and while) I pursued my MA and PhD in English, I worked as a journalist and copywriter for several small-town newspapers, trade magazines, and even the federal government. Since then, I've published books and journal articles on a variety of topics, including US environmentalism, identity, psychoanalysis, local food, and more. In all cases, one of my goals—for my own writing and also my teaching—is bridging the gap between academic and general audiences, "translating" complex ideas and arguments for a wider readership. In many ways, that's what a writing center is all about: figuring out, together, how to best communicate ideas with a variety of different people!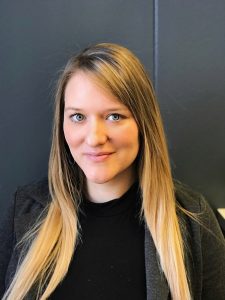 Margaret Bugingo 
Educational Program Coordinator, Writing Center
Margaret Bugingo is a rhetorician with 9 years of experience teaching first year writing and technical communication. Her most recent work includes a 9-month Fulbright ETA award, where she built and directed the first documented writing center in Rwanda, which later evolved into a multi-year collaboration that included a community book project. Bugingo previously worked in writing center administration at Boise State University and in the fall of 2022 began working as the educational program coordinator for the writing center at the University of Connecticut in Storrs. Bugingo earned her MA in rhetoric and composition from Arizona State University in 2012 and her BA from the University of Connecticut in 2009. Bugingo is passionate about writing center work as well as international collaborations. She has a TESOL Certificate and has worked with multilingual students from South Sudan, Bosnia, El Salvador, Bangladesh, and more. In her free time, she has served on committees for Neighbors' United: Adult Refugee Collaborative of Boise, The International Visitor Leadership Program, an educational international exchange organized by the U.S. Department of State, and ran the YALI, Mandela Washington Fellowship Program. Bugingo is an aspiring multilingual— she is actively learning Spanish and Kinyarwanda, and in her free time, she dances salsa, kizomba, and zouk.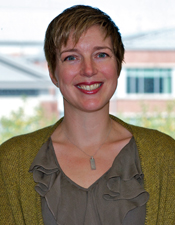 Kathleen Tonry (on leave until January 2024)
Associate Director, Writing Center
I joined UConn's faculty and the Writing Center in the autumn of 2005 after earning my doctorate at the University of Notre Dame. My dissertation, on early print and late-late medieval literature, continues to inform my teaching and research in the English Department. My passion for very old books is only half my story, however.   On the way to my graduate degree I taught English at the University of Central Bohemia, worked in Ireland herding goats, and on the editorial staff at HarperCollins in New York. When I did arrive at graduate school to study medieval literature, I also found myself drawn to the work going on in writing programs, and particularly in Writing Centers. In the room that housed the Writing Center at Notre Dame I discovered a rush of interesting conversations all going on at once – from philosophy to history to physics – and all somehow related to writing. I realized I had found a kind of secret that was trying not to be a secret: Writing Centers are these wonderfully intellectual, interdisciplinary spaces, sometimes hushed, sometimes raucous, always engaging, and I was hooked. I spent the last year of my degree finishing my dissertation and working on a Writing Center project that fostered a high-school/university partnership in South Bend. I feel fortunate to be a "free-range" medievalist, with opportunities to think about the role of writing across the full breadth of the curriculum. I primarily focus on our undergraduate staff and tutoring services – precisely the place where I first heard the buzz of ideas that turned out to be about students and writing. I hope you'll come in with your own questions, ideas and writing: we'll talk.