Tom Deans
Director, Writing Center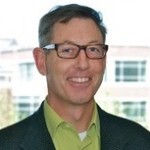 Tom Deans is a professor in the English Department, where he teaches everything from first-year writing to graduate seminars in Rhetoric & Composition, but the favorite part of his job is being Director of the Writing Center. He came to UConn in 2005, after having been a professor and writing program administrator at Haverford College, and before that Kansas State. He has written two books on the relationship of college writing to community engagement, plus a variety of articles and book chapters on composition, writing across the curriculum, service-learning, literacy, religion, and Shakespeare. He is currently serving as series editor for the Oxford Brief Guides to Writing in the Disciplines and working with a range of UConn departments on writing assessment.
Kathleen Tonry
Associate Director, Writing Center
I joined UConn's faculty and the Writing Center in the autumn of 2005 after earning my doctorate at the University of Notre Dame. My dissertation, on early print and late-late medieval literature, continues to inform my teaching and research in the English Department. My passion for very old books is only half my story, however.   On the way to my graduate degree I taught English at the University of Central Bohemia, worked in Ireland herding goats, and on the editorial staff at HarperCollins in New York. When I did arrive at graduate school to study medieval literature, I also found myself drawn to the work going on in writing programs, and particularly in Writing Centers. In the room that housed the Writing Center at Notre Dame I discovered a rush of interesting conversations all going on at once – from philosophy to history to physics – and all somehow related to writing. I realized I had found a kind of secret that was trying not to be a secret: Writing Centers are these wonderfully intellectual, interdisciplinary spaces, sometimes hushed, sometimes raucous, always engaging, and I was hooked. I spent the last year of my degree finishing my dissertation and working on a Writing Center project that fostered a high-school/university partnership in South Bend. I feel fortunate to be a "free-range" medievalist, with opportunities to think about the role of writing across the full breadth of the curriculum. I primarily focus on our undergraduate staff and tutoring services – precisely the place where I first heard the buzz of ideas that turned out to be about students and writing. I hope you'll come in with your own questions, ideas and writing: we'll talk.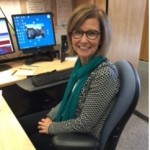 Margie Ouimette
Program Assistant
Margie began working at UConn in 2007, after working at Eastern Connecticut State University and the University of Southern California. She enjoys the busy pace of the Writing Center and the broad range of interests and backgrounds each tutor brings to the writing center. It's really exciting listening to tutors and writers discuss their writing and she hopes you will make an appointment and come see what we do!
Alex
Graduate Student/High School Outreach Coordinator
Secondary English Education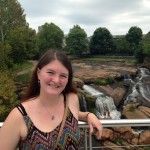 Alex is from Brookfield, CT, and is part of Neag's IB/M program, working towards her Masters in Curriculum and Instruction. This will be her fourth year working for the Writing Center, and she is thrilled to be returning! She will also be serving her second year as the Coordinator for our Secondary School Outreach Program. Before entering UConn, Alex was a founding member of the UConn-sponsored writing center in Brookfield High School, where she served as the head of training her senior year, and continued her involvement in 2013 as an intern and the training coordinator. When not tutoring, Alex participates in UConn Future Teachers and is an active member of the Honors Program. She recently finished her honors thesis, which involved research on writing centers at the high school level. She hopes to become an English teacher after graduating, and she cannot wait to meet all sorts of new people in the writing center this year!
Chris
Graduate Student, Assistant Director
English

Chris is a PhD student in the English Department, studying rhetoric and composition. He is interested in community engaged scholarship as well as writing center studies and how they intersect. Chris began as a writing center tutor/administrator at the New York University Tandon School of Engineering while completing an MA in literature at NYU. Chris taught first year writing at Long Island University's Brooklyn campus while completing an MA in rhetoric and composition there,  and has also taught at UConn and other Connecticut State Colleges.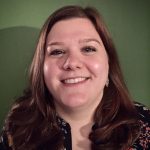 Eleanor
Graduate Student, Coordinator for Graduate Writing Support
English
Eleanor is a PhD candidate in the Department of English where her research focuses on how reading practices shaped and were shaped by the many voices of nineteenth-century literature. Before joining the Writing Center, Eleanor worked as an administrator at the Royal Academy of Dance in London and taught first-year writing for four years here at UConn. She has published both critical articles and poetry, and is passionate about advocating for graduate students in their personal, professional, and academic lives. Eleanor is excited to learn more about discipline-specific writing and to work closely with such a diverse student body.
Vanessa
Graduate Student, Assistant Director
Linguistics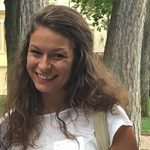 Vanessa is a PhD student in the Department of Linguistics. In addition to being a tutor, she also offers workshops on English Language Use for English Language Learners. Prior to coming to UConn, she graduated from the University of Novi Sad (Serbia) with a BA in English Language and Literature. She also spent a year as an exchange student at the University of Mississippi, and has done internships as an ESL instructor. Growing up bilingual (speaking Romanian and Serbian) has naturally led to her interest in languages and bilingualism. As a linguist, her main areas of research are syntax and language acquisition from a (bimodal) bilingual perspective, focusing on languages such as Romanian, Serbian, English and American Sign Language (ASL). Her hobbies include running, table tennis, and volleyball.
Akshayaa
Sophomore
Physiology and Neurobiology/India Studies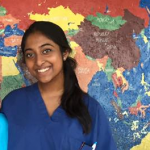 Akshayaa is a STEM scholar majoring in Physiology and Neurobiology and minoring in India Studies with deep academic interests in global health, healthcare literacy and human rights. She aspires to be a surgeon and wants to work with Doctors without Borders in the future. She loves to do service and travel and has volunteered with Global Medical Brigades in Panama, UConn Alternative Breaks, and will be volunteering in Ecuador with UConn MHS this winter. This past summer, Akshayaa worked in rural south India as a Holster scholar, researching cervical cancer awareness and volunteering in mobile clinics. In her free time, Akshayaa loves learning new languages and is currently working on Korean and Spanish. On campus, you can find Akshayaa practicing or writing with her slam poetry team, Performance Crew, and helping to organize poetry slams and hosting poets at UConn as CFO of Poetic Release.
Brian
Senior
Molecular and Cellular Biology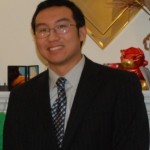 I am deeply interested in societal problems like the education gap, the quality of public education, income inequality, and healthcare disparities. I am also a pre-med student who hopes to go to medical school. Whenever I need to relax, I play video games or read. Whenever I feel like being active, I go swimming at the UConn recreational center. I hope to have a diverse experience here at UConn where I will meet a lot of new people. I'm also looking forward to doing new things that I probably can't do after I graduate into the real world. Above all, I want to help people in whatever capacity I can to achieve their potential.
Caitlin
Senior
Sociology/Political Science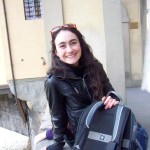 Caitlin is a senior majoring in Sociology and Political Science. It is her third year working at the Writing Center, but she learns something new every session. When she's not running around to classes and work, she's running marathons and thinking about running for office. Caitlin enjoys long walks on the beach and candlelit dinners, preferably cooked by someone else. She spent her summer interning in the US Senate, where she was voted "most likely to wear sneakers with a pantsuit." Post-graduation goals include learning Spanish, driving cross-country in a converted school bus, and adopting at least five cats.
Catherine
Senior
Biology/English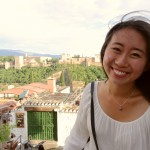 Catherine is a senior double majoring in Biological Sciences and English, and this is her third year with the Writing Center.  She is excited to continue working with students in a peer-oriented setting to collaborate on the writing process. Originally from Glastonbury, CT, she enjoys reading, writing, and drinking copious amounts of coffee. On campus, Catherine is a student program director for Community Outreach and works in a nutrition lab studying inflammation and obesity. She has studied abroad in Spain and is passionate to learn more about healthcare, intersectionality, and different cultures.  After graduation, she hopes to live in a Spanish-speaking country once before attending medical school.
Christopher
Senior
English
Christopher is an English major in his first year at the Writing Center and last year at UConn. He's excited to work with writers from dynamic fields and backgrounds. He also works as News Editor at the Daily Campus, UConn's independent student newspaper, and tutors English language learners. Some of his favorite things are dark-roast coffee, Kurt Vonnegut, the Mountain Goats, and a good podcast. After graduating in the spring, he hopes to teach English abroad and then eventually return to graduate school.
Chris W.
Graduate Student
Curriculum and Instruction
Chris is a doctoral student in Curriculum and Instruction and his research interests include adolescent literacy and struggling readers. He has a particular interest in reading comprehension in students with autism spectrum disorders. Previously, he earned a BA in cognitive science and history at Hampshire College and an MA in Special Education at UCONN. Prior to coming to UCONN, Chris was a Humanities Instructor and Residential Dean at Franklin Academy, a boarding school for high school students with Autism Spectrum Disorders and Non-Verbal Learning Disabilities. At Franklin, he taught classes in American history, literature, songwriting, social justice and also served as an advisor to seniors and post-graduate students. When away from work and studies Chris enjoys gardening, hiking, cooking and reading things unrelated to his studies. He lives in East Haddam, CT with his wife, son and dog.

Corynne
Graduate Student
Molecular and Cellular Biology

Corynne is a third year PhD student in the Molecular and Cellular Biology department. She is very excited to kick off her first year working for the writing center. She obtained her BS in chemistry and biology from Saint Michael's College, a small liberal arts school in Vermont. While in school, she interned at Green Mountain Antibodies, a small company where she gained much of her technical skill prior to graduate school. Her doctoral thesis will explore the assemble mechanism of P22, a bacteriophage. Away from the lab, she loves adventure in the great outdoors hiking, biking, and running. She can often be found enjoying farm life, petting donkeys and goats or tracking down mischief chickens.
Eeman
Junior
Health and Human Rights in the Middle East/Physiology and Neurobiology

Eeman is a junior who is deeply passionate about global health and development, with a particular focus on the Middle East. This passion has led her to design her own major titled, Health & Human Rights in the Middle East, while also majoring in Physiology & Neurobiology. She loves discussing politics, religion, death, and babies- all topics you should probably avoid on a first date, but definitely bring up with her. Eeman is a first-generation American, a massive foodie who finds the process of eating too tedious, and an avid traveler. She aspires to be a physician in a human rights organization, based in Syria or Palestine. She dabbles in different forms of self-expression, including fashion, memes, and writing, one of which particularly excites her to work in the Writing Center this year.
Ian
Senior
Political Science/History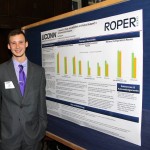 Ian is a senior majoring in Political Science and History. In addition to working at the Writing Center as a tutor since his sophomore year, he has served as a Writing Fellow for ENG 1004 and 1010. In his studies, Ian has conducted research for the Roper Center, investigating topics such as public perception of police along racial lines. Outside of the classroom, he has also been involved in activist leadership positions regarding public health and criminal justice reform. Ultimately, Ian plans to attend law school and to work in legislative law writing policy. In his free time, Ian enjoys hiking in the mountains, eating too much sushi, listening to Tupac and Sinatra, writing creatively, and cooking.
I'm a third year student hailing from the Jersey shore and majoring in English with minors in Psychology, Communications, and Gender Studies. This past summer I had the pleasure of interning at a publishing house down in Guilford, CT, and I'm currently interning under Prof. Bhakti Shringarpure for her online magazine, Warscapes. In my free time, I have been known to dissect every human interaction I have through a feminist lens, jam to top hits of the mid-2000s, and play a frankly unhealthy amount of video games.  I look forward to both helping and learning alongside the students that visit the Writing Center this year!
Jesse
Senior
English
Jesse  is a fourth year English Major from Vernon, Connecticut interested in studying rhetoric and composition. This is his second year at the Writing Center and he is particularly interested in studying how writers can most effectively improve their writing skills in a relaxed, peer-led environment. When not working at the library or studying for classes, he can be found playing real-time strategy videogames and eating an absurd amount of oatmeal. He hopes to teach English abroad for a year after college and enjoys hiking, theater, racquetball, and reading in his spare time.
Jose
Junior
Graphic Design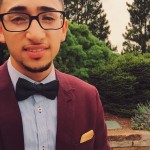 Jose Angel Ortiz Jr. is a junior studying graphic design in the School of Fine Arts. He enjoys experimenting with different methods of creating visual media as well as producing/recording music. He love to travel and hike. His favorite vegetable is a tomato. Jose hopes to one day own a design-consulting firm in NYC doing independent studio work for fashion and media clients.
Karma
Sophomore
Nursing
Karma is a sophomore majoring in Nursing with dreams to become a Nurse Practitioner or a Nurse Anesthetist. Eventually, she wants to get her doctorate so she can do research. In addition to working at the Writing Center, Karma is a Learning Community Ambassador and frequents Tea Club. When free time comes by, she enjoys playing tabletop/video games, writing creative pieces, volunteering at the nursing home, and eating a lot of clementines. She's ardent about working at theWriting Center and is looking forward to seeing everyone!
Kaylee
Junior
English/Secondary Education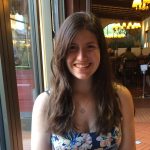 Kaylee is a junior majoring in English and Secondary English Education with a concentration in Creative Writing. This is her first year at the Storrs Writing Center but she has worked at Avery Point's tutoring center since her freshman year. She looks forward to teaching middle and high school, and hopes to eventually be an administrator assisting schools and their communities. Kaylee is also a volunteer in her hometown, assisting with children and family services. Beyond the Writing Center you can find Kaylee reading, hiking, and playing with her puppy Milly.
Kharl
Sophomore
Economics/Human Rights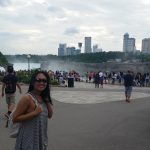 Kharl is a second year student from West Haven, Connecticut, studying economics with an interest in double minoring in human rights and public policy. She is interested in going to law school and possibly publishing her own novel one day. She is an active member of UConnPIRG, Mock Trial Society and UConn FASA (Filipino American Student Association). A few of her favorite things are penguins, Doctor Who and long walks on the beach in mild temperatures.
Kwasi
Senior
Ecology and Evolutionary Biology

Kwasi is a senior majoring in Ecology and Evolutionary Biology. He is particularly interested in animal behavior, and how it interrelates with ecological processes and constraints across dynamic environments. In addition to harassing animals for science, Kwasi enjoys writing creative poetry and prose, performing music with the best rock band in Storrs, and exploring the outdoors, be it by foot, canoe, or BBC documentary. As a first year tutor, Kwasi hopes to become a valuable resource to writers of all disciplines, as well as the Writing Center community as a whole!
Mauri
Graduate Student
Natural Resource and the Environment
Mauri is a third year PhD student in the department of Natural Resource and the Environment. While her research background is in avian ecology, her dissertation will focus on conservation planning topics related to landscape ecology and exurban ecosystems. Mauri was a student-athlete at Virginia Tech, where she played soccer and completed a B.S. in Biology. She also received an M.S. from Ohio State studying the breeding ecology of Northern bobwhite. She is dedicated to teaching, whether it be youth soccer or Intro Biology courses, and is excited to be continuing with the UConn Writing Center this year. In her spare time, she enjoys running, watching and playing soccer, hanging with her dog Pip and/or human friends, and watching Big Bang Theory marathons on TV.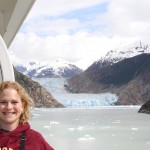 Melissa
Graduate Student
English
Melissa is a Ph.D. student in the Department of English, where she studies rhetoric and composition. She is specifically interested in writing across the curriculum, which she explores in the context of writing centers and first-year writing courses. She arrived at this interest after studying rhetoric and composition, Victorian literature, and biology as an undergraduate. Through learning to navigate writing across these diverse contexts in her own educational experience, she got interested in researching connections across writing situations. She worked for three years in the Writing Center at Wilkes University, where she earned her BA in English; she has taught first-year composition at Salisbury University, where she earned a Master's degree in composition, language, and rhetoric, and taught first-year writing at UConn.

Mike
Senior
Music
Mike is thrilled to be back at the Writing Center this year! He's interested in the connection between verbal and written communication, particularly how they each play out in everyday life. Also, having had a lack of confidence in his own writing in the past, Mike is especially excited to help his fellow students write with more confidence. Outside of the Writing Center, Mike starts each day with a cup of black UC Bold. He is music director of the Conn Men, an a cappella group, and can be found wandering around the music building. He enjoys going for runs around campus and playing piano, guitar, and bass guitar. For a career, he hopes to teach and play music.
Nick
Junior
Ecology and Evolutionary Biology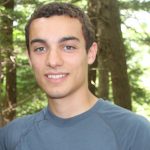 Nick is a junior majoring in ecology and evolutionary biology. Partial to birds, he conducts research on how they disperse an invasive insect called hemlock woolly adelgid by carrying the bugs on their feathers. He also serves as president of the birding club. Nick enjoys the peer-review process for scientific writing during UConn Bird Lab discussions, so he is excited to engage in this work at the Writing Center. His goal is to teach students how to develop their ideas through conversation. In his spare time, Nick likes to run, swim, and revive his high school French skills.
Noah
Senior
English/Philosophy

I'm a senior English/Philosophy major and this is my second year with the Writing Center. I have a wide array of academic interests, including rhetoric and composition, disability studies, and writing center studies. Last year, I worked with Tom Deans on a research project, "The Disabled Body in the Public Sphere of the Writing Center," which I shared at the 2016 New England Writing Centers Association conference. For this project. I used empirical survey data and related theory to analyze how my disability affects my tutoring sessions. During the fall semester this year, I'll be acting as a teaching fellow for a 1010S English course, where I hope I can push my teaching skills beyond tutoring! Outside of academia, I love to pretend I'm an old soul and read the classics, act as vice president of Delta Alpha Pi, coordinate online interactions as a Best Buddies Officer, or just watch Seinfeld while eating pizza bagels. I am eager to continue working at the Writing Center and to be further enriched by the social act of sharing and discussing writing.
Odia

Sophomore
Cognitive Science/Political Science
Odia is a sophomore Honors Student pursuing a dual degree in Cognitive Science and Political Science. She aspires to be an epidemiologist, and eventually a policy maker. On campus, Odia serves as secretary for the African Student Association and Vice President for Sisters Inspiring Sisters. Beyond her classes and involvement, Odia spends her free time writing novels, engaging in the performing arts, and above all, sitting in a room with all of her friends as they windowshop online.
Paulina
Senior
Psychology/Spanish

Paulina  is a senior studying Psychology and Spanish. She worked at a non-profit summer camp in upstate New York, pursuing both her interest in non-profit work and youth development. When she's not at the Writing Center she enjoys singing with the a cappella group Notes Over Storrs, running with UConn Endurance, and begging friends for swipes into the dining hall.  Hobbies include drinking tea and avoiding thinking about what she is going to do after graduation. She is extremely excited to be working at the Writing Center this year with her amazing coworkers and UConn peers!
Ruth
Graduate Student
English
Ruth is a second-year MA/PhD student in the English department. She focuses on rhetoric and composition, and she's specifically interested in classical rhetoric and the ways it connects with digital communication and the first-year writing classroom. She comes into the Writing Center with experience in both academic and creative writing and hopes to be able to connect strategies from both in her own writing and in her tutoring. This is her first semester in the UConn Writing Center, though she worked for two years in the center at Pepperdine University before moving cross-country for graduate school. In her free time (not that grad students have much of that), she enjoys listening to and performing music, reading Hemingway novels, and drinking strong coffee.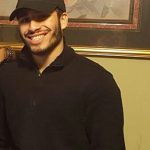 Ryan
Junior
Molecular & Cell Biology/Psychology
Ryan is starting his Junior year double majoring in molecular and cell biology and psychology, on the pre-med tract. After college, he plans to attend medical school, where he will start down the path of becoming a surgical oncologist. In his spare time, Ryan enjoys participating in community service projects, and powerlifting. He ultimately wants to return home to Hartford to create or fund projects geared toward the betterment of the community. Ryan is extremely excited to be starting another year as a member of the Writing Center.
Shauna
Junior
Allied Health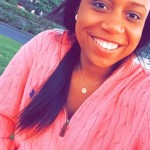 Shauna is a sixth-semester undergraduate studying both Allied Health and Speech, Language, and Hearing. She is actively involved in the Public Health Learning Community and likes to run, free write, and read poems by Walt Whitman and Edgar Allen Poe—as well many contemporary authors. She also makes time for Netflix. While most of her academic interests are in the sciences, Shauna's love for writing and helping people brought her to the Writing Center.
Sierra
Junior
Secondary Education

Greetings writers! I'm Sierra from Manchester CT, and I'm majoring in Secondary Education. I was a tutor at the West Hartford regional campus Writing Center for three semesters, and I'm more than excited to contribute my time and experience here. This past summer, I was an orientation leader for incoming freshman and transfer students at the West Hartford campus, and I also learned how to play tennis among other fun things. My personal goals for this academic year are to learn as much as I can from all of my classes, read the entire Harry Potter series, and become a yogi. After graduation I hope to travel around other countries before perusing my career goals.
Spo
Senior
Molecular and Cellular Biology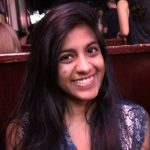 Spo is a senior Molecular and Cell Biology major with a minor in Women's, Gender, and Sexuality Studies. She loves to travel, having lived in several states and countries, and spent the past summer studying abroad in Shanghai. When she's not performing microbiology research or ordering wings, she enjoys writing, and is excited to help others with their writing as well. This is her first year at the Writing Center and her last year at UConn, after which she plans to attend medical school.
Sydney
Senior
English/Business Fundamentals/Communications
Sydney is a senior honors student pursuing a degree in English, as well as minors in Business Fundamentals and Communications. In addition to tutoring, Sydney also works as a student writer in the CLAS Dean's Office. Her goal is to be a published novelist, but she plans to pursue a career in PR and Communications for a non-profit or higher education. She is currently writing a dystopian novel for her honors thesis, and has completed a young adult, fantasy trilogy.  Sydney has been an FYE Mentor for English majors, and an intern at WNPR in Hartford. Sydney also currently serves as a member of the CLAS Student Leadership Board.
Anastasia
Receptionist
Junior-Speech, Language, & Hearing Sciences

Anastasia is a junior transfer student studying Speech, Language, and Hearing Sciences. Anastasia transferred to UConn this year after spending two years at a community college. In her spare time,  she likes to hang out with friends and sing karaoke at Late Night, and she loves being surrounded by books!
Cindy
Receptionist
Junior -Biology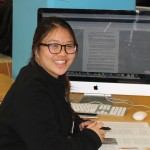 Cindy is a junior majoring in Biology and is a pre-med student. Though she has a few more years, she hopes to go to medical school to continue her studies and become a medical examiner. Since coming to UConn, Cindy has also developed an interest in accounting and is considering pursuing an additional degree. Before moving from California to Connecticut for school, Cindy was involved in her church and school choirs and played the violin and clarinet. She enjoys watching crime-related shows, such as Chicago PD, Law and Order SVU, and CSI. In California, she participated in many volunteer events, raising money for breast cancer research and volunteering at the local hospital. She hopes to become more involved in programs at UConn over the next few years!
Isaac
Receptionist
Junior-Economics/Statistics
Isaac is a junior in the College of Liberal Arts and Sciences majoring in Economics and minoring in Statistics. In addition to working at the Writing Center, he is a research assistant in the Economics department, a Founding Father at UConn's chapter of Phi Delta Theta and a member of several other student organizations on campus. Having been born and raised in New York City, Isaac plans to return to New York and pursue a career in Investment Banking. Besides studying and working, Isaac enjoys keeping up with current events and the stock market, traveling, photography, snowboarding and hanging out with his friends.
Mindy
Receptionist
Junior-Elementary Education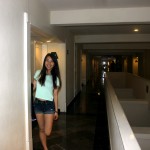 Mindy is a junior in the NEAG School of Education, as well as the Honors program. She has been in Connecticut for most of her life, but she loves to travel and explore new states and countries whenever possible. This summer, she was lucky enough to visit New Jersey, New York and Canada. She has a love for the city and hopes to move there after graduation. Outside of school, she is an avid runner and spends much of her free time running though the trails on campus or walking around Horsebarn Hill.
Nicole
Receptionist
Freshman-Computer Science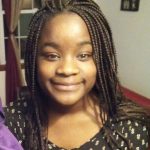 Nicole is a freshman majoring in Computer Science. She is a part of the Honors Program and is looking to pursue a minor in business and possibly American Sign Language. She has an interest in any and all music and is always looking for a read that will catch her attention immediately. As for non-academic activities, Nicole likes to volunteer her time to community organizations and always tries to donate to the Red Cross, at the least, bimonthly. It is Nicole's goal in life to just always try and enjoy life day to day.